Website security has become a serious topic of discussion. Barely a day passes by without a case of this or that website being hacked. No one is immune from website security.
Soon or later, your website might become one of the many victims of security breaches. To be on the safe side, you must frequently assess your security posture. This is where a security audit comes in.
In this article, we will learn more about what a website security audit is, the benefits of a security audit, and how you can perform a website security audit for your website.
Meaning of Website Security Audit
A website security audit is a process that aims to determine the security posture of a website. It scans through a website and its resources, including servers, to spot existing weaknesses and vulnerabilities that hackers could leverage.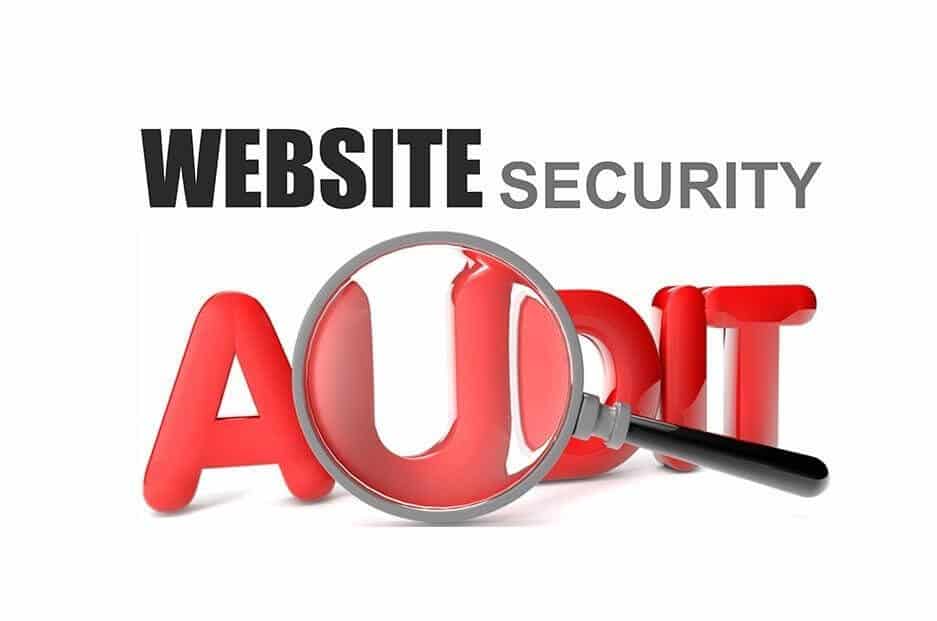 Once all the security vulnerabilities and loopholes in the website have been identified, the audit team will perform a penetration test. In penetration testing, the audit team will perform pseudo hacking attacks on different website components, similar to those that take place in real life.
The primary reason for carrying out a penetration test is to assess the strength or extent of the risks associated with existing vulnerabilities.
The Significance of A Website Security Audit
Conducting regular website security audits is so important. The audit will enable you to review your cybersecurity policies and strengthen them. The security audit will reveal all the existing loopholes in your website.
You will know what part of your website needs to be patched. This will help minimize the chance of any cybersecurity threat targeting your website.
Regular website security audits are important. For instance, you can schedule to carry them out once or twice a year. You can also increase the frequency of the audits depending on how large your website is and the nature of data the website holds.
The Process of Performing Website Security Audit
Am excellent website security audit encompasses a number of steps. The following are the most important tasks you should undertake in a website security checklist.
Scan For Vulnerabilities
The first step in a website security audit is to scan all website aspects for vulnerabilities. Such aspects include files, directories, databases, plugins, extensions, themes, and web servers.
Vulnerabilities might include malware, viruses, and lax security standards. There are several tools that you can use to scan through the websites. Such tools include SucuriSiteCheck, Qualys SSL Server Test, and Intruder.
The three tools will give you a true picture of the security status of your website.
Exploit The Vulnerabilities
From the vulnerability scan, you now have a clear picture of the security status of your website and the issues it harbors. This is the point where you now need to deploy penetration test tools to determine the severity of the vulnerabilities.
There are several penetration tools that you can use to carry out this task. They include;website vulnerability scanner by pentest-Tools, w3af, MetaSploit, among many others. The tools will show you the extend of the vulnerabilities and help you know the next course of action.
Check For Updates
Outdated software is one of the major causes of cybersecurity threats. We should all learn from the 2017 Equifax data breach case where data belonging to several victims was exposed as a consequence of expired software. When was the last time you undertook a website update or had the update done by a web maintenance service? In your website security audit, always ensure that you update all software to reduce the chances of a cybersecurity attack.
This should also apply to the server's PHP. The latest PHP version is always safer than the outdated versions, which is why you should update them.
Check the Efficiency of Backups and Backup Tools
It would be best if you also used the website security audit as an avenue of checking the efficiency of your data backup plan. In cybersecurity, there is no full-proof measure. So, nothing is guaranteed. To minimize the impact of a successful data breach, you should constantly undertake regular data backups.
It would help if you thus used the audit to evaluate how effective your data backup plan is. You should consider using a great data backup plugin such as UpdraftPlus.
Install SSL Certificate
Does your website have an SSL certificate? If not, why not? SSL certificates have been here with us for over twenty years now.
Thecertificate ensures that all the sensitive information is transferred safely between your web server and the web browsers. Such sensitive information can include credentials, social security numbers, credit card information, health records, and personal addresses.
The certificate scrambles the information ensuring that any unauthorized party that accesses the information will not decipher its meaning.
You should use the website security audit to ensure that the SSL certificate encrypts all components of your website. Luckily for you, there are several cheap SSL certificates on the marketthat will be of great help to your website.
For instance, you can consider using a Cheap RapidSSL Certificate, GeoTrust SSL, Thawte SSL, etc to secure your website.
Assess the Effectiveness of Passwords and other Login Credentials
According to the 2017 Verizon's data breach Investigation Report, 81% of hacking-related breaches are related to compromised login credentials.
From the report, it is crystal clear that passwords play a vital role in the security of websites.
Passwords are the first line of defense that will protect your website and all its resources from the ill works of hackers. In your security audit, you must ensure that your passwords and all other login credentials are strong enough to withstand attacks such as dictionary and bruteforce attacks.
There are critical points that you should keep in mind when creating a password.  First, your passwords must be long enough.  They should also be complex. Long and complex passwords will be hard for a hacker to guess.
Good passwords should be at least eight characters and a mixture of numbers, letters, and special characters. You should also be keen on how you store your passwords.
You should never write them down or let your browsers store the passwords. Poor password storage increases the chance of your password landing in the wrong hands.
Check and Remove Dormant Plugins, Themes, and Extensions
Most website owners usually install more themes, extensions, and plugins that they never use. Some webmasters, after being done with a plugin, never uninstall them.
Old themes and plugins could pose a security threat to your website. They open up doors for hackers to easily enter your website. It is crucial that, as part of your website security audit, you look at all your themes, extensions, and plugins and decide which one you need to use.
You should then go ahead and remove all dormant themes and plugins. Doing so will reduce the chances of your website getting hacked.
Check and Remove All Dormant Accounts
Hackers can sometimes target dormant user account and use them to gain unauthorized entry into your website. The best remedy is to configure your WordPress to remove all dormant accounts that remain idle for long. You can use the free Inactive Logout plugin to enable this feature.
Final Words
Conducting regular website security audits is a great way to safeguard your website from security vulnerabilities and loopholes. The best thing about website security audits is that there are several scanning tools that will help you to seamlessly conduct the security audit. There are other steps involved in the website security audit which have been captured in this article.