A cell phone tracker basically lets you locate a device from anywhere in the world. This feature is especially useful if you need to keep tabs on your children or employees. Most cell phone trackers have a GPS location feature that uses the built-in GPS of the device to send its coordinates to a dashboard which you can access wherever you are.
Phone trackers often come with a lot of other functions such as call monitoring, phone app usage, and many others. All these features are built into these apps to enable you to have control over the places your children visit and also the kind of content they consume using their mobile devices. As expected, there are lots of phone tracking apps available on the internet. In this write-up, the best ones for geolocation are discussed.
They have different features and price tags that can be compared before you make your final choice. You should keep in mind that while it is legal for you to install a phone tracker on your kids' devices, you are not allowed to do the same on other people's devices without their consent.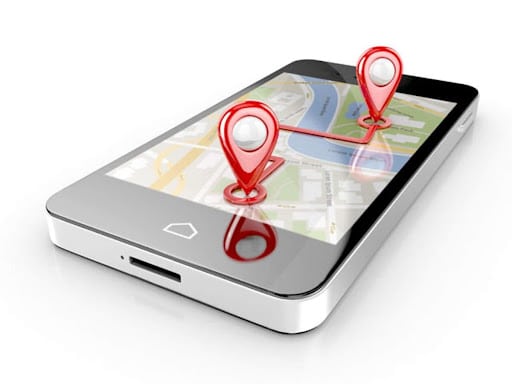 1. uMobix
uMobix is marketed as the phone tracker app for the modern parent. This phone tracker app allows you to monitor your kids from anywhere you are. The built-in GPS location tracker gives you accurate location information about your kids. All you have to do is install the uMobix app on the target phone. This gives you access to the location of the device at any point in time. Also, this phone tracker lets you monitor incoming and outgoing calls to and from the target phone. All this information is readily available on the dashboard which can be accessed from any internet device. With the uMobix phone tracker, you can also read text messages from the target phone.
This is to ensure your kids maintain proper communication and are not involved in any shady activities. Information from social media apps can also be accessed through the dashboard. uMobix phone tracker app enables you to monitor activity on over 30 social media and instant messaging applications. You can use the uMobix app as a phone tracker app for Whatsapp, Facebook, TikTok, and Instagram.
You can view all the installed apps on the target phone and even block access to or delete unsafe apps from the device. You also get access to the camera and microphone of the device meaning you can see and hear what goes on near and around your children. Even when information is deleted from the device, the uMobix phone tracker keeps a log of such deleted information for you to view. 
Pricing
uMobix offers two tiers that can be subscribed to, a basic plan and a full plan. The basic plan costs $29.99 for each month of use. The price for the full plan varies depending on what platform you want to install it on. The full plan can be paid monthly, quarterly, or yearly. It costs $49.99 monthly, $79.99 quarterly, and $149.99 yearly for iOS. The price for Android is $59.99 per month, $99.99 every three months, and $179.88 yearly. The higher cost on Android is due to the presence of more features. 
2. Flexispy
Flexispy is another cell phone tracker app that you can use to pinpoint the location of your children via their device. Flexispy gives you a list of all the locations which the target phone has visited. You are also able to transfer the coordinates revealed on the dashboard to any navigation service of your choice.
With the location alerts feature, you can set up a cordon around an area so that you receive a notification anytime your target leaves the specified radius. There is also a keywords alert feature that sends you a notification each time a particular word is typed on the target cell phone.
This is a useful tool for you to make sure your child doesn't get involved in any dangerous or illicit activities. With this phone tracker, you can listen in on phone calls in real-time. You can choose to be alerted anytime the target phone receives a call from a specific phone number so you can monitor the ensuing conversation. The Flexispy app works as a phone tracker for Whatsapp and other social media apps.
There is also a spoof SMS feature that can be used to send an SMS from the target phone to any phone number. This SMS message is completely invisible to the user of the target phone and there is no way for them to know. Flexispy works silently in the background of the target phone ensuring that the target remains oblivious to being monitored. 
Pricing
There are three tiers for flexispy, Lite, Premium, and Extreme. The Lite tier is only available through a monthly subscription costing $29.95. The Premium tier can be subscribed monthly, quarterly, or yearly for $68, $99, and $149 respectively. The Extreme tier is the most expensive of the bunch and offers the most features. It costs $199 for 3 months and $349 yearly. It should be noted that the call notification and recording features are only available on the Extreme plan. 
Hoverwatch
Hoverwatch is yet another phone tracker which offers GPS locating features to track and locate a target phone. The only mobile devices which this phone tracker can monitor are those on the Android operating system. This is a setback when compared to other cell phone trackers that can monitor both Android and iOS devices.
Hoverwatch, like any good phone tracker app, is invisible to the user of the device. Even tech-savvy children will find it almost impossible to discover the workings of this app. You can monitor and even record all calls made with the target phone. SMS messages and even media from MMS messages are saved to your dashboard. This phone tracker app allows you to read messages from Whatsapp, Facebook, Snapchat, and Viber right from your dashboard.
These four social media apps are unfortunately the only ones supported by the Hoverwatch phone tracker. This tracker of course comes with GPS geolocation which lets you discover the location of the target phone at any time. A selfie photo is automatically taken every time the target cell phone is unlocked.
You are also able to view the browsing history of the target phone as well as contacts in the phone book. It is possible to set up the app to take screenshots at time intervals. This helps you monitor how the device is used through the course of each day. 
Pricing
Hoverwatch is available in three tiers depending on how many devices you want to monitor. The personal plan which is available for $24.95 monthly, $59.95 quarterly, and $99.95 yearly lets you monitor only one device. The professional plan allows you to track up to 5 devices and costs $49.95, $99.95, and $199.95 for the monthly, quarterly, and yearly subscriptions respectively. There is also a business plan which allows you to monitor as many as 25 devices. This plan costs $149.95 for 1 month, $299.95 for 3 months, and $499.95 for 12 months. 
Conclusion
Children can sometimes be mischievous and decide to skip school or go somewhere unsafe after school. With the use of a phone tracker app with GPS location, you can know the location of your kids at any time of the day, giving you a relaxed and peaceful mind. We recommend uMobix as the overall best for determining a phone's location due to its accuracy, the sheer number of functions, and competitive pricing.