The FMCG industry ranks second highest for staff turnover. A need for more challenging work, lack of advancement, and dissatisfaction with what they perceive to be outdated senior management are cited reasons for staff loss.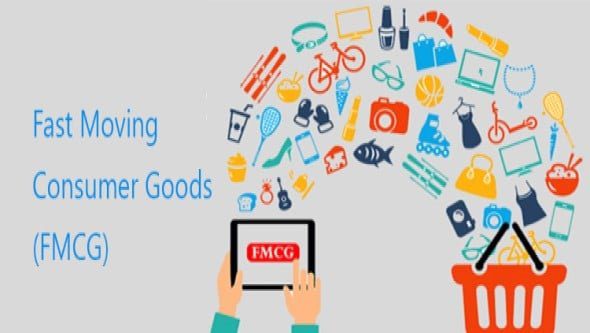 Predictions also see a wider talent gap over the next decade as many aging employees head into retirement, so there cannot afford to be a delay in recruiting and training candidates that will take their place. Here we take a look at why FMCG companies are finding it hard.
High staff turnover
With as many as one in four new recruits feeling unsatisfied in the first few months in a new job, quoting their onboarding experience as insufficient, high staff turnover is a big issue, not just in seasoned staff but also amongst new employees.
The FMCG industry is not entirely to blame. Years of falling investment in the sector have seen much of the existing talent fail to reach potential and seek positions elsewhere. Manufacturers have failed to nurture homegrown talent, causing a lack of seasoned operators climbing the career ladder.
After all, they are facing increasing price pressures from retailers at a time of rising costs, which has hit profit margins, training, and development budgets hard, causing a need to cut costs in all business areas.
Low graduate entry in previous years
The number of graduates entering FMCG manufacturing has declined since the late 1990s, leaving a rather large gap in candidates with middle management skills. Whilst the last couple of years is looking more positive for talented entry candidates, the gap remains. Identifying and recruiting candidates with the skills to meet FMCG industry requirements is now a skill in itself.
This is where recruitment consultants specializing in FMCG recruitment are becoming of real benefit to assist companies in identifying the very best talent for positions throughout the industry. Working with a technical recruitment specialist allows the company to simplify finding the right candidate for their production, materials handling, purchasing, manufacturing, distribution, and supply chain positions.
FMCG companies are working harder
A focus on sustainability and an increasing need to drive forward innovation has seen FMCG companies move forward with greater technology through automated production, materials handling technology, artificial intelligence, supply chain management systems, all to attract more customers and maintain growth and profitability for the longer term.
To succeed, these challenges mean they must have access to a talent pool with the skills and development to support them, and as we touched on above, do what it takes to keep them. Nurturing staff through the ranks to become middle and senior managers of the future is essential. Only by attracting and retaining the very best personnel will they have the skills and homegrown knowledge they need.
High entry numbers for each position, with over 200 applications for each graduate vacancy and potentially thousands for vacancies, make identifying the right candidate for a role a little like looking for a needle in a haystack. Skills and talent shortages make filling vacancies with candidates of the right caliber and skillsets a challenge.
How FMCG companies can improve their recruitment
Millennials are now considered the group that can see recruitment issues lessen. They may not have the exact skills required to fit right in. Still, they come with a host of digital knowledge and a keenness to learn and adapt to many working environments. The fast-paced FMCG sector can take advantage of the forward-thinking, enthusiastic boost they bring.
Conclusion
Recruiting candidates with skills that can be nurtured within the FMCG industry places a significant strain on traditional in-house recruiters. They can often miss an individual's transferable skills and adaptability that specialist technical recruitment agencies recognize and can bring to fill roles with the best candidate for the job.
Recruitment consultants have an open-minded approach and the skills required to identify the best candidates based on more than their past careers. They have a ready and waiting talent pool with transferable skills and qualities that the FMCG sector can benefit from working with.