When we are interested in someone, we want to know his or her name. In this digitalization era, our name is the key that can unlock any information about our personal and professional life. Also in today's world, you won't have a problem finding a person through their phone number – you can click here to check it out.  But, what if you are suddenly attracted to someone just by looking at their face. It is possible to feel attracted to someone's looks, but can you find that person only using his photograph? Yes, you can.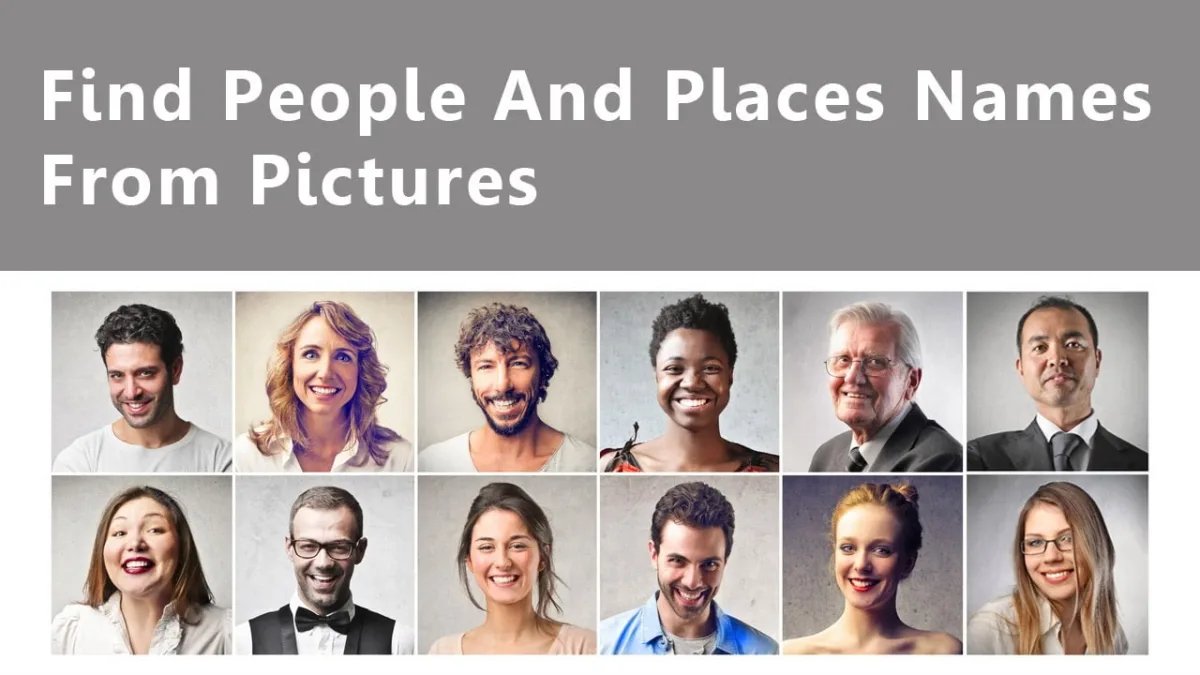 Finding out someone's name using their picture can be useful to confirm if a person on Facebook or LinkedIn is real or not. You can also use this method to run a background check on someone. Many free USA people search for individuals like Cityzor, and others use various kinds of search techniques. Some of the common ways of finding someone's name using his photo is given below:
Using Facebook
You must know how to find someone's profile using Facebook by using their name. But, this social media site also enables you to find someone's name using their picture. For doing this, you have to find a particular number that Facebook uses to identify photographs. You have to find the following steps:
First of all, you have to find out the file name of the photo. Right-click on the photo and select "view picture" or "view image." The images that belong to Facebook have "fb" somewhere towards the beginning of their filename. 

The filename has three sets of numbers separated by underbars or periods. Identify the middle number. It can contain more than 15 digits, even less than that. But, it cannot have a decimal point. 

At the web browser's address bar, type

https://www.facebook.com/photo.php?fbid=

(without space)Middle number. 

When you go into this address, you can see the profile of this person. 
However, you have to make sure that the person has a public account on Facebook, and they have posted that photograph on their profile. However, the most challenging way to find out about people. 
Cityzor
It is another website that provides us with the opportunity to search for people and their lives. But, it doesn't find the information only through social sites or online resources. This website has access to government agencies, corporate directories, homeowner's association, professional organizations, and many other sites. 
From your guy's address, age, relatives, and social links to his other civil and criminal records, you can find anything you need over here. 
Just put the information you have on the search box and let the website handle the rest. Sounds easy? It is. 
Using Reverse Image Search
Most free USA people search folks using Reverse Image Search. Google can also use an image instead of text to give you the result you want. This search engine also shows the photo's related images and can determine the site from where the picture originated. Both the image and its URL can be used to find the name of a person. 
Go to the website images.google.com. After clicking on the camera icon, upload the image. You can also insert the URL of a photo. Start searching. 

If your browser is google chrome, you can directly search a photo by right-clicking on a picture and selecting "Search Google for this image." 
Using Tineye
Apart from Google, many free USA people search using Tineye. It is a search engine that has been specially designed to give results by searching the images. But, one has to remember that the engine doesn't find similar images related to a photo. It can only trace its origin and, therefore, can help in finding someone's name. You can upload an image or paste its
Go to tineye.com. You can either upload the image stored on your computer or can paste its respective URL in the search box. 

This tool will show the results of the uploaded image. 
Other methods:
Some of the other popular tools that can be used to find the name of a person using an image are:
To find the source of an image or someone's name on Reddit, one can use Karma Decay. Social Mapper is another tool that allows you to identify any individual using this picture and can help you search for him on social networks such as 
LinkedIn, Instagram, Twitter, VKontakte and others. 
Amazon Rekognition can also identify text, activities, people, objects, and scenes in the data. 
Conclusion:
Technology has made it possible for people to find out everything over the internet. The good news is that technology is improving every day. Thus, imagine how much we would have achieved after ten years if we can do this now. Visual search is the new searching method of this generation, especially when we want to do much shopping.
But it has both positive and negative aspects. It depends on how a person uses technology in his life.