In recent years gambling has seen a significant shift to online, and thus now casinos can serve people all over the world. But with the expansion in the market, the surface area of online fraud and data threat also increases. Moreover, mobile devices account for nearly 50% of transactions in gambling. This makes this customer information an easy target for hackers and various forms of Identity Fraud, data threats, and so on.
With Facial Recognition technology, the players would be asked to scan their faces before they can play a casino game. Their personal information will then be accessed by the game, and their information will be verified.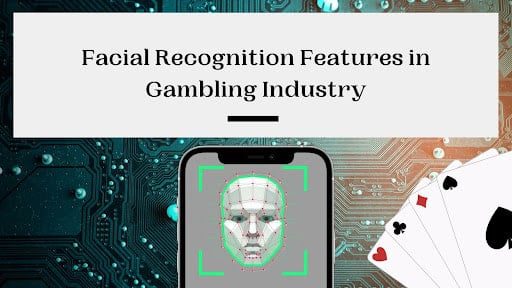 Scam Prevention
The Facial Recognition feature is a log awaited revolution in the gambling industry, it is very important to identify the players in the game so that hackers can be prevented from entering such spaces. The gambling industry is planning to fully implement facial recognition technology in the following years, in tune with proper data privacy laws.
Scams can be significantly reduced through Facial Recognition as frauds would not be able to log into the accounts with AI-aided authentications. Even if a customer's information is stolen, it would be used unless the face matches, thus reducing the chances of money laundering and so on.
Verification of VIP Visitors
All casinos would go above and beyond to secure their VIP customers. In this case, the Facial Recognition feature can ensure that frauds cannot log into a VIP account and take advantage of card details or top-ups in the account. 
Along with special room features for VIP customers, which can only be accessed through Facial Recognition to ensure safety. This would ensure not only the privacy and information of the VIP customer but also increase the goodwill and reputation of the casinos. 
Some casinos don`t use Facial Recognition or other methods of ID verification during registration. Casino sites described in this article don`t ask for ID proofs during the sign-up process, because many players don`t like this tedious procedure. However, some casino platforms ask for documents when a player wants to withdraw his money.  The website should guarantee gamers' financial security in both cases.
Rooms` Security
Along with the Verification of VIPs, Automatic access controls for select lounges and rooms can be provided for VIP gamers who move around locations. With multiple-factor account authentication, online casinos may add even more layers of exclusivity and security to customer data. Moreover, banned people, underage gamblers, and automated traffic can be eliminated by using this system which would enable the smooth functioning of the room securely.
Visitor's Information
Facial Recognition can be very crucial, especially in cases when Banned people want to re-enter casinos. Casinos have the right to ban individuals who do not adhere to their rules. They are also expected to ban any individuals who are signed up with Programmes like GameStop. But no matter how strict the security is, there are many ways determined players would try to slip in through the cracks. In cases of a huge number of people inside the rooms, security might need a Facial Recognition feature to exclude banned members from entering the casinos.
Most important, in cases of impersonation wherein a scammer impersonates someone by using their banking or credit card info to gamble, Facial Recognition can solve the problem in that case. By matching their information with the information in their database, the system can easily identify if it's a real person or not.
Fraud can be prevented even before it starts, so the financial accounts of the players would be more secure, even if they are playing mobile casinos.
Alternative to ID Verification, 
Facial Recognition has the potential to replace ID Verification at a lower cost than it now does. Attacks can be removed due to the Facial Recognition feature.
Automated Bot Attacks. It is crucial to determine real players from automated traffic, especially in peak hours, so as not to delay the real players.

Mobile & IoT Touchpoints. As players switch from laptops and computers to mobile devices, the security levels drop, making these accounts an easy target for hackers, Facial Recognition can reject all attempts to log in unless they match the face and thus reduce the threat even if players play via phone.
Conclusion
Despite the fact that users don`t like sending ID proofs to websites, Facial Recognition become a very convenient method of ID verification. This technology can become a very effective security feature as every attribute, from the eyes to the nose to the birthmarks, can be captured and stored for identification. Facial Recognition technology depends on computer algorithms to identify distinct details about an individual's face. The software mainly uses faces in images and videos, then compiles data based on an individual's features and feeds it to the image processing algorithm.
Businesses like casinos dealing with large cash flow and high-volume traffic, experience several issues in their daily operations. Namely, Cheating, unlawful entry, and missed opportunities to engage with high rollers due to fake automated traffic is all too common in the industry, but Facial Recognition can solve these problems drastically. Facial Recognition software can transform casino operations, and enhance privacy, security, and faith in the operations of the casino. With the latest threats faces in Cyberspace, new innovating protection also gas to be created, and Facial Recognition can be the necessary solution to many such problems.