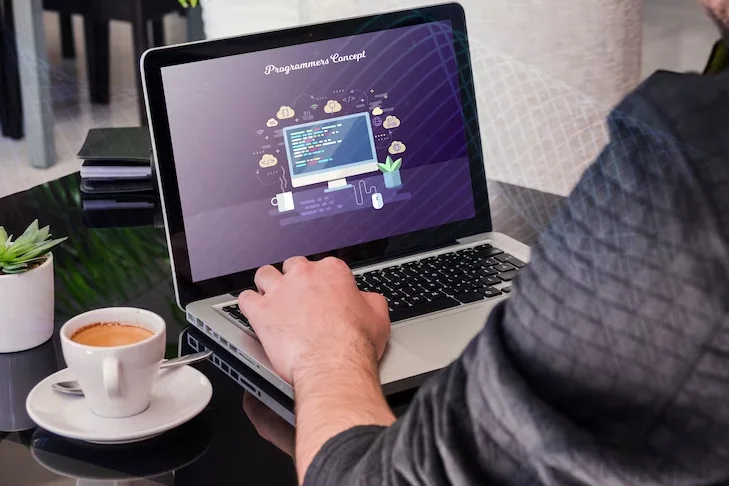 Today, the education system is becoming more flexible and versatile. Today it is no longer necessary to travel from one country to another to get a local education.
Online learning, online exams, and even online graduations have become commonplace. Although only 5-10 years ago it has not yet acquired such proportions.
There are various educational platforms that can be ordered by going to https://keenethics.com/services-education-software-development and get an excellent product in the future. So why and how does technology come to education?
What is the digitalization of education and EdTech in general?
First of all, let's clarify: the digitalization of education and distance online education are not the same thing. The concept of digitalization is much broader. It means the use of various programs, applications and other digital resources for e-learning both remotely and directly at school or university (for example, when some tasks are performed on a computer or tablet in the classroom).
In addition, digitalization concerns not only educational processes, but also organizational ones. For example, the same electronic diaries and journals, as well as the ability to write an email message to the teacher instead of calling or coming to school in person, is also digitalization.
The digitalization of education has become especially noticeable after the outbreak of the coronavirus epidemic. Schools and universities were forced to move online, and this affected everyone – schoolchildren and their parents, teachers, students and university professors.
Why are digital technologies being introduced into education?
Many experts agree that in our age education is no longer possible without digitalization. If only because the digital Internet environment is becoming an integral part of our lives, facilitating many processes.
It is no longer possible to ignore and use those digital solutions and tools that help automate routine processes, diversify classroom lessons and homework.
In other words, the use of digital tools is not a matter of fashion, but an urgent need.
What are the benefits of digitalization in education?
The effectiveness of digital technologies in education today has been confirmed at least in the following main areas:
as in all other areas, digitalization in education simplifies organizational tasks;
digitalization makes education more convenient for schoolchildren and students. So, the possibilities of hybrid learning, when some of the students are in the classroom with a teacher, and some are connected remotely from home, allow schoolchildren and students not to miss classes when they cannot attend them physically;
online gives access to a much wider range of educational content than the usual format;
learning in a digital environment allows you to collect data and analyze them in order to improve the educational process. Learning analytics is not only a management tool within large-scale educational systems, it can also be useful for a teacher who works with several classes.
Digitalization is not a replacement for the traditional format of education, in which there is a teacher and live interaction with him. On the one hand, this is an alternative to the traditional format, and on the other hand, it is the basis for it, new convenient tools.
How is digitalization related to non-formal education?
Outside of public schools and universities, digitalization has developed much faster in recent years. A whole trend has emerged – online education or EdTech. These are various training programs for children and adults on online platforms.
But here again, the depth of technical innovation should not be overestimated: even some leaders of the largest EdTech companies believe that online platforms have only changed the way content is delivered, but have not fundamentally rebuilt education.
Nevertheless, online learning, using digital platforms, simulators and simulators, has become very popular among both children and adults.
The reasons for the popularity of EdTech are simple – first of all, it is the opportunity to study remotely on a convenient schedule. In addition, in terms of the ability to attract an audience and make educational products interesting, the EdTech industry is ahead of the traditional education sector.
Therefore, it is expected that the demand for educational software will only grow.