Delete Blogs on Blogspot – Blogspot is a blogging platform that is still in great demand by many people. There are many reasons why Google's blogging platform is still in demand, among them is easy to use Blogspot.
If you visit the Alexa site to find out the top 50 most visited sites by internet users, then you will find Blogspot in 11th position. This Blogspot position is better than WordPress.com which is only in 31st position.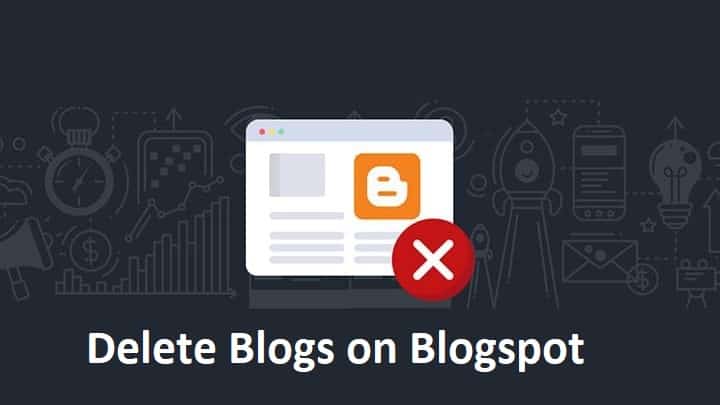 However, there are many reasons, not a few who want to stop using Blogspot. There are many drawbacks why someone wants to stop using Blogspot, including being bored or wanting to create a more professional site.
If you are one of those who want to stop using Google's blogging platform, then in this tutorial we will show you how to delete a blog that you have created on the Blogspot platform, be it a personal blog, buying and selling, or information. Already know how? If you don't know it yet, please refer to the discussion below.
Read More: How To Create a Blog For Free On WordPress With Custom Domain
How to delete a blog on Blogspot
1. Open the Blogger.com site on your PC or computer.
2. Please log in using your Gmail account/Blogger account.
3. After successfully logging in, please click Settings and then click Other

4. Click delete blog to Remove your blog.

5. Before deleting, you can click download blog to download blog posts.
6. If you want to download blog backup then click download blog or just don't select it, and delete this blog.
7. Done
Perform Permanent Removal
When you choose to delete a blog, the deleted blog can still be activated. Google provides a fairly long period of time, which is 90 days before the blog is completely deleted forever. But if the 90 day period feels very long, and you want to immediately eliminate the blog that you have created, then you can delete it permanently.
Here's how to permanently delete a blog:
1. If you have many blogs in one Gmail account, please click the drop-down icon on the blog name.
2. Select the name of your blog on the deleted blog.
3. Please click delete permanently.

2. Select the name of your blog on the deleted blog.
3. Please click delete permanently.