Getting certified is the best decision that an IT specialist can make in regard to his/her career. Especially, if one chooses Cisco as the certification vendor. Why? Well, this conglomerate not only provides high-quality tech products alongside services but also has created an outstanding certification program that fits any IT interest and background.
And speaking of their certificates we can't but mention the sought-after CCNP Enterprise qualification that if once gained will lead you to the pinnacle of your networking career.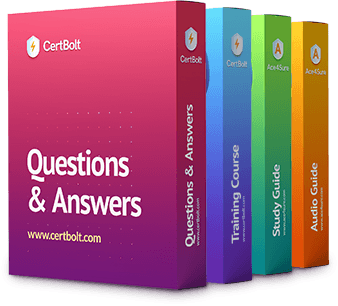 On the other hand, winning this certification requires lots of determination and passing at least two complicated exams, that is the Cisco 350-401, which is the mandatory qualifying test, and one concentration evaluation out of the several given options. So, in today's post, we will talk about the Cisco 300-410 ENARSI concentration test and how it can help you earn the demanded CCNP Enterprise designation!
About 300-410 and Its Connections with CCNP Enterprise
First and foremost, the 300-410 exam is also referred to as the Implementing Cisco Enterprise Advanced Routing and Services evaluation that checks whether you're capable of troubleshooting as well as deploying the highest-level services & technologies for routing.
In particular, a test like this looks at such notions as Layer 3, VPN, and services, security, plus automation for infrastructure. By nailing this evaluation alone you'll get yourself the Cisco Certified Specialist – Enterprise Advanced Infrastructure Implementation designation that will make you a pro in handling and executing advanced organizational architecture. Still, you can go further than this and opt for the most popular among professionals Cisco endorsement – the CCNP Enterprise.
And as mentioned above, to smoothly gain it, you need to combine the 300-410 ENARSI test with the core 350-401 ENCOR, and a mix of these two evaluations will furnish you with the necessary prowess to aptly come up with networking enterprise solutions.
Thus, if you want to streamline your career as an enterprise network engineer, system engineer, network admin, or network support technician, passing these two tests and getting certified is a must, which will result in lots of benefits in the short term.
How to Prepare for Cisco 300-410 ENARSI
In order to gear yourself up towards the final 300-410 exam and bring closer the attainment of the CCNP Enterprise, you need to make use of only reliable and utmost materials. So, this is where the Implementing Cisco Enterprise Advanced Routing and Services (ENARSI) v1.0 course steps in.
Focusing on routing & switching as well as networking for enterprises, this training delivered by experienced instructors teaches you to transform, set up, and solve issues with organizational networks.
More than this, hands-on practice is the hub of this class, and it is represented via multiple labs that are an essential if not a bigger part of the whole course. To cap off, this training is a stepping stone in your 300-410 exam prep so don't wait anymore and enroll in it soon enough!
Related Links:
Conclusion
If you've heard about the Cisco 300-410 as a test that brings you only one specialist certificate, know that you were all wrong. In essence, this evaluation from the house of Cisco will also partly qualify you for the CCNP Enterprise designation that is currently the most wanted certificate on the market. So, reconsider your attitude towards such a test and see the career heights it will lead you to! Good luck!