If you want to grow your business's YouTube channel, you've got to optimize your content.
In the business world, it's all about finding a need and effectively marketing yourself as the best resource to fulfill that demand. YouTube is no different. Just like in real life, you have to appeal to a specific audience.
That's who you'll grow your subscriber base and develop a new channel to connect to your audience (and eventually convert them into customers.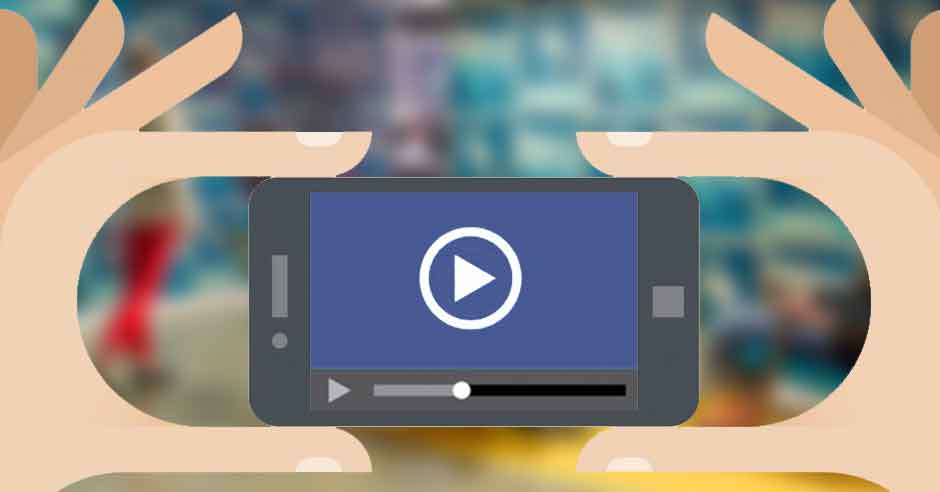 Increasing your YouTube audience can also happen with preexisting customers through your business's website. You need to link the site to your YouTube Channel and other social media accounts. This way you can increase your presence on all social media platforms.
Your strategies should include regularly scheduled updates to keep your business popping up in your follower's feeds. Without continual content, you run the risk of being forgotten in the land of ever newer videos. The same approach applies to all other platforms, as each needs continual content creation for you to remain relevant.
There's no easy way to become an overnight success on YouTube, but there are tried and true steps you can take to grow your following. Here are five tips to grow your business's YouTube channel. 
For the Beginners
Building a YouTube channel from scratch can seem intimidating, but it is actually quite simple. The wonderful folks at Think Media break down the process here: 
The basics include:
Setting up a Google account if you don't have one or need another one for your business

The advantage of a business account is that multiple people can sign in to the channel

This means that the primary user's password and Gmail account stays secure

Choosing a business name will quickly tell you if there is another account with that name

You can complete most steps on the Google account sign up page

But to create your business's channel you want to finish up on the YouTube site
Study The Market
Look for competing brands, personalities, or products that are trying to fill the same niche as your business. What are they doing that works well? What are they doing that you should avoid? What can you learn from their channel? Analyze how their audience interacts with their videos and use the content with high engagement as inspiration. 
Don't be shy about reaching out to non-competing businesses that are about the size of your own and asking for advice. They can provide priceless insight from their own experiences. For example, did they grow their viewer numbers organically or did they pay for ads? If so, how much?
Who Are You and Why Should I Care?
In your videos make sure it's crystal clear what problem you are fixing, the service being provided, or the expertise you offer. And do so within the first 15 seconds. The modern world offers too many distractions that could take your audience away, so you need to get to the point quickly.
This is not to say your delivery needs to be dry and formal. If your business promotes good times then be a fun-loving personality that people will remember. Your content should mirror the public persona of your company; you just need to get the main point of each video quickly so people stay engaged. 
Lights, Camera, Action!
Regardless of your approach, you always want to maintain a high degree of production value in your videos. This does not mean you have to hire a production company. Instead, with a small investment, you can produce high-quality videos in-house.
Best Camera for YouTube
The fine folks at Soundstripe have an excellent article where they interview the Ingamells Brothers, who run a production company and successful Youtube channel, about the best camera for YouTube.
Here are a few highlights:
For shorter clips, the Ingamells Brothers suggest

the Sony a6400. 

They use a Rode ViceoMic Pro for capturing audio.

For lighting, the Ingamells Brothers go with an Aputure MC RGBWW.

When shooting longer videos they rely on 2 Sony A7iii, one with a 35mm lens and the other with an 85mm lens.

The 35mm is exceptional for wide shots while the 85mm is superior for making people's faces appear more flattering thanks to the lens slimming effect.

They also swear by the use of a steady cam for eliminating shaky camera movements.

Using the camera on your smartphone will give you good video, just not as good as a more professional rig, such as the Ingamells Brothers use.
Break It Up
Too many videos feature another talking head endlessly monologuing to a single never-moving camera. And yes, that is as boring as it sounds. Break up your video with graphics, multiple-camera angles, entertaining b-roll, or even simple but engaging animation. Remember the number of distractions is always growing, so it's vitally important to provide different types of visual stimulus to keep your audience engaged.
Bonus Tip: The Video's Thumbnail is Your Unique Advertisement
Many businesses just rely on a random screenshot as their thumbnail. This does not help your growth as it does not encourage views. You need something that will catch your audience's attention.
This is from YouTube's Creator Academy, an invaluable resource for content creators.
"Thumbnails and titles act like billboards to help viewers decide to watch your videos. Well-designed thumbnails and titles can attract more fans to your channel, encourage viewers to watch through your videos because they know what to expect, and make your content appealing for a broad range of advertisers."
You need to create video thumbnails that will attract and reward your audience's viewing. Use professional-looking graphics with colors that pop against the selectable white or black background and a font optimized for the mobile viewer. The best approach is to use images and text that promise content that you then deliver upon.
This fulfillment promotes invaluable trust between you and the viewer. They will now be much more likely to watch your videos when they appear on YouTube's Recommended list. And those additional watches add up meaning more exposure to other potential clients thanks to your growing view count.
Music Matters
Whether it is your signature theme or simple transition cues, viewers expect music in YouTube videos. But where can you find invaluable music if you are unable to produce it yourself? 
Copyright law dictates that you can't use music in your videos without permission from the copyright holders. If you do so, you run the risk of YouTube taking down your video or even suspending your channel.
Once again, Soundstripe has written an article explaining commercial use which governs when and where you need to get permission to use music in your videos.
Here are the highlights:
Many artists produce royalty-free tracks for greater exposure.

However, you still need a license to use royalty-free songs. 

It's best for your business to always choose tracks that have a commercial CC license.

That way you can avoid any legal entanglements in the future.

Companies like Soundstripe cultivate libraries of specialized royalty-free music and you can download as many as you want for a low monthly or yearly fee.

And you can use any of these collected songs without worrying about obtaining proper licenses or being sued for copyright infringement.
Optimization is Everything!
YouTube's parent company Google has changed the online business world with search engine optimization. Apply those invaluable keywords to your video's titles and descriptions. Using tools like Keywordtool.io can provide a lot of them, so whittle them down with competitive analysis by using a resource like TubeBuddy.
Using competitive analysis will help you find future topics to cover in your videos that have not been explained to death. This edge is what will make your videos appear higher in search results on YouTube. And that exposure for your business is why YouTube is such an invaluable marketing tool.
It's a Wrap
Just like in the real world, basic business principles apply across the board. 
Study the market and state what your business offers quickly. Make your message engaging by having professional-quality videos, interesting breaks, and music. Optimize your thumbnails, topics, titles, and descriptions for better search results.
Your business's YouTube Channel should be an active extension of your brand. 
This means you need to produce content at least weekly, and I mean that is the barest minimum. Also, don't ignore or disable the comments section. Think of them like YouTube's version of Yelp and see them as a good measure of what is working vs what is not.