Movies are an important part of the Christmas tradition for many families. And internet providers know that every Christmas season is the time where family bonds together by watching family movies. This is why they also offer bundle plans like fast home internet including streaming services to enjoy and binge movies with their families.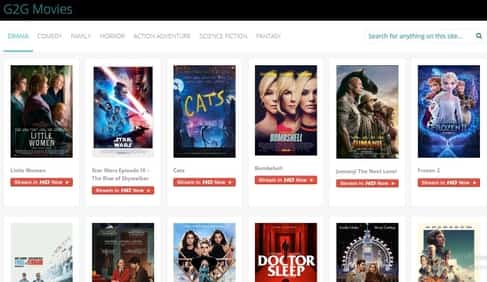 In the following list, we pick our top five holiday films that are perfect for kids but that adults love too.
1. Elf
Hard to believe that Elf is nearly 20 years old as of this writing. It is a modern Christmas classic so beloved that star Will Ferrell turned down a truckload of cash for a sequel out of fear that it would tarnish the original.
Raised as an elf in Santa's Workshop, Buddy travels to New York City to meet his biological dad Walter who is played by the legendary James Caan.
Walter is desperately in need of some holiday spirit. This feel-good movie is not only hilarious but poignant, and it has an amazing cast: Bob Newhart, Ed Asner, Mary Steenburgen, Zooey Deschanel, Peter Dinklage, and more! Available to stream at Netflix, Amazon Prime, and Dish TV.
2. Home Alone
There was certainly some hand-wringing over whether Elf or Home Alone should have the top spot. The reason we bumped Home Alone is that some aspects of the movie have not aged well, and some parents may rule it out due to the violence alone.
But if those aspects are not deal breakers for you, then Home Alone is a sidesplitting and thrilling story of a boy who mistakenly left behind as his family goes on a holiday vacation.
While home alone, his house is targeted by two burglars—Joe Pesci and Daniel Stern—and young Macaulay Culkin must fend them off with everything at his disposal.
3. Klaus
Klaus is the only animated Christmas movie to make our list, and while there are many great animated holiday films, this one is very modern having premiered on Netflix in 2019. While the hand-drawn animation is beautiful, it is the heartwarming story that made this an instant holiday classic.
It was even nominated for the Best Animated Feature Academy Award. Klaus tells the story of a reclusive toymaker who finds purpose in delivering toys and happiness to children and who will eventually become Santa.
4. Christmas Story
Christmas Story remains one of the greatest Christmas movies ever made, but unlike our first three picks, this one requires the children to be a little older—at least eight—to appreciate fully.
Based on the novel "In God We Trust, All Others Pay Cash," this movie tells the story of a nine-year-old boy in the 1940s who wants nothing more than a Red Ryder Range 200 BB gun for Christmas. Adult Ralphie narrates as a series of vignettes explore the tentpole moments leading up to Christmas Day.
5. It's a Wonderful Life
This is another classic that is in the discussion for the best holiday movie ever made, but again, this one is best viewed by children age nine and up. Despite now being more than 75 years old, it is an amazing film about the human condition within the context of Christmas time.
This film is so ingrained in American pop culture that it has spawned countless parodies and homages over the years. Anyone who has never seen it is in for a treat and will probably start a new holiday tradition of their own.
Honorable Mentions
Lists such as this one are highly subjective, and while it is difficult to pick just five films, it really does make you think about which movies are most important to you. There is a good chance your favorite did not make the list. Sorry! But there were a number of other amazing movies that were strongly considered, including A Christmas Carol (1951), Dr. Seuss' The Grinch, The Polar Express, Frozen and many more.