ELD stands for an electronic logging device or e log device, a convenient tool that will help companies track the driving hours of commercial motor vehicles. It also gathers other data including the hours of service records, vehicle movement, miles driven and the vehicle's engine status. ELD replaces the standard logbook that was traditionally used by drivers to record their HOS. With ELD, managers will be able to efficiently log time compliance by their drivers every day.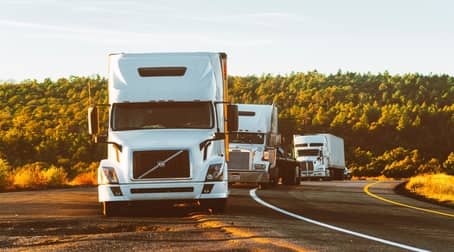 If you have a fleet of commercial drivers and you are still using the traditional logbook to record daily hours of service, then you must consider an ELD service. Find out how you can hire the right ELD provider today
Look For Self-Certified ELD Companies
It won't be long when ELD will become mandatory and to prepare for this ELD mandate; you need to find the best provider that will match your business needs. The very first thing you must consider is a company that's self-certified.
The company that you are considering should be listed under the FMCSA's (Federal Motor Carrier Safety Administration) registered ELDs. This is a crucial step to make because the company that you will entrust your ELD system must be self-certified, registered and reliable. These are requirements of ELD rules of self-certification.
The FMCSA warns that it is the responsibility of the carrier to verify his registration and they are also responsible for making sure that their ELD devices are compliant and registered. You can quickly check registration by visiting the FMCSA website, type the name of the company on the FMCSA website search bar to check for registration or compliance. If it is registered, the device name, software version and model number will appear. Also, the contact information of the provider will be included.
Zero In On Company Details In Searching For Option
An ELD company is more than just a third-party business to help you with your company's vehicle tracking, but it's also a critical business partner. Aside from checking self-certification requirements, you must narrow down your searches and zero in on the details of each company.
Focus on the company structure. Find out how their work is done and how to achieve their business goals. The company's structure includes its responsibilities, roles, and rules. The best place to find updated information regarding the ELD company structure is to visit their official website. Check the "About Us" section of the page to get to know the company better. You may also contact the company using their contact details to arrange for a consultation. All these will help you decide which company is better off to help you with your ELD needs.
How Many Years In Business
You can't trust a company that has hardly any experience with ELD services. A new player may have fresh ideas, and efficient crew and promotional offers for new customers but you don't need these. You need a company that has years of experience, with a long list of clients that owes to its expertise with ELD. Also, you need a company with many references, previous and current customers that you can talk to for recommendations.
So how old should a company trust when it comes to ELD? As much as possible, a company with 5+ years would be a good measure. You might think that this is too harsh for small, first-time businesses, but as they say, you don't want to put trust in a company that could make serious, costly mistakes!
Any References From Previous Clients
You need at least three or more references, preferably from previous customers. You might find past clients giving their reviews or recommendations online for the company you are eyeing on but don't just take these as they are.
Please take note of the name of the clients, the name of the businesses and their contact details and do your research. Don't forget to ask about how the ELD company was able to conduct business, any additional services and of course, the rates.
Compare rates if you are looking for a budget-friendly option. Also, it won't hurt to compare company information and the prices so you will find the right ELD company that will meet your needs and your budget.
Check Company Security Policies
One of the most important things that businesses are concerned with and ELD company is the security of their information. Since the company vehicle data is gathered by the vehicle gateway and then transmitted to the driver app, there is a possibility of data being intercepted as these are saved in the cloud.
In the age when even the most protected data may be intercepted and used illegally online, the company that you are thinking of working with should have an efficient and reliable way to deal with these mishaps.
So how do you find out about an ELD provider's company security policy? If a company is serious about providing security to its customers, then they will be posting their strategies online. If this is not explicitly stated on their website, consult a representative and ask about this outright. Remember that it's your company's security you're protecting and having the right ELD makes all the difference.
Find Out About The ELD System That They Use
Different ELD companies use different systems. Is the company you want to go for has the most updated policy, or are they using an old, outdated model? Is the device updated with new features, is it easy to install, with an optimized display, or does it have truck safety navigation features? Consider a company that has the latest and the most efficient e log device without being too complicated for your crew.
Is The Company Ready For A Free Consultation Or Estimate
Even if you've already found an ELD company that seems right for your business, you might still have questions. And although a company has a lengthy and informative website, it's always best to personally talk to a representative.
A dedicated ELD company would be glad to schedule a free consultation. In this meeting, you will be briefed about the company's policies, safety procedures, references and many other things that you'll need to make a decision. It may be hard to say no at this time but don't worry; you won't be pressured into taking the business if a company is trustworthy and reliable.
This is the time to get to know their rates. Ask for a free estimate of their ELD services. As much as possible, do this on all the ELD company that's part of your list. Be ready for the new ELD mandate. Find out more about ELD and how this can make a difference for your company by getting to know Samsara today.