When it comes to developing an artwork, the greatest drawing applications for portable devices especially Android tablets may make a stark difference. Even though nothing can match the feel of brush strokes on a blank canvas, we cannot really deny that we live in a time when digital art is highly regarded. Digital art is in high demand these days, as evidenced by the prevalence of posters and graphics. Turn your Android tablet into a canvas and unleash your creativity with these amazing Android drawing apps!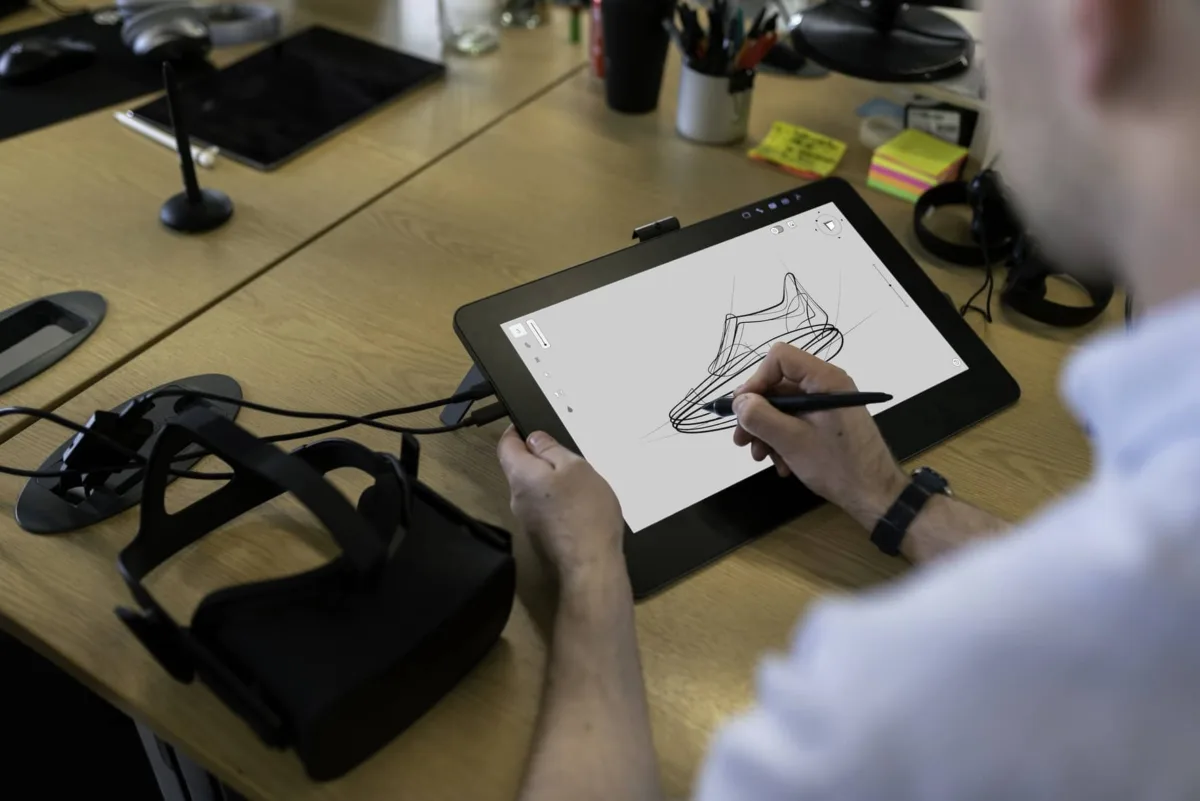 Adobe Illustrator Draw
Adobe Illustrator Draw for Android is an award-winning drawing software from Adobe. It comes with a number of drawing options as well as effective tools. You can choose from a variety of brush styles, different types of pen tips, drawing layers, and more.
When your work of art is finished, you can share it on social media and receive feedback from other app users. Furthermore, you can easily import any of your artwork from Adobe CC or export it to Illustrator CC to your PC. The best part is that it is completely free and contains no advertisements, making it one of the greatest drawing apps for Android devices, ranging from phones to tablets.
Ibis Paint X
Ibis Paint X has a lot of entertaining functions that can be used to further enhance your artwork. Ibis Paint X has a lot of entertaining functions. One of the standout features that comes with this app is the option to record your screen while you sketch, as well as the ability to share the drawing process.
You could go on a field trip with this app as it also includes a total of 142 several types of brushes, such as airbrushes, dip pens, digital pens, and felt tip pens. With the Ibis Paint X, you may also customize your preferred brush parameters, layer functions, and area selection functions.
Artflow
ArtFlow is one of the more comprehensive drawing apps for Android, and you won't believe it's free once you see what it has to offer. Artflow is regarded as one of the best Android drawing apps, with a variety of brushes and in-app capabilities at the tip of your fingers or stylus. Its best feature is the insane number of brushes it provides.
Make your drawing stand out by using one of the 70 available brushes, smudges, and other tools.
Layers and layer blending are also supported. You can save it as a JPEG, PNG, or PSD file that you can then open in Photoshop. If you are using the free version, you can only save art as a JPEG or PNG. The Pro edition, on the other hand, allows you to export your work as a PSD file and continue working on it on your desktop.
Medibang Paint
MediBang Paint is a cross-platform Japanese art application that is based on manga art techniques. Layers, rulers, a plethora of brushes and tracing aides are among the things you would expect from a good mobile painting tool. You will also find a variety of tools for items like comic panels, fonts, screen tone and much more.
The program's cross-platform compatibility also allows designers to create a cloud account to export your works between devices. This feature would let you to draw on your smartphones or tablet, then polish it with the PC version of this app.
Sketchbook
SketchBook is another award-winning Android drawing app that appeals to both beginners and experienced artists. There are 10 separate brushes to choose from, as well as six distinct blending styles, and up to three different layers.
PSD files can also be opened and exported while maintaining their layers and blending modes. The ad-supported free edition includes all the key features.
There is also a pro edition available that includes over 160 customizable brushes as well as a slew of other sophisticated features. Furthermore, upgrading to the pro version unlocks a professional-grade digital sketching tool ideal for professional artists.
Adobe Photoshop Sketch
Adobe Photoshop Sketch is one of the best free sketching apps that gives users a variety of creative toolsets. You can pick between tools that resemble a graphite pencil, a marker, or an ink pen. The program also works with a wide range of Bluetooth styluses.
Sketch strives to recreate the analogue sketching experience, with several digital additions like a color picker and undoing history.
The best thing about this is that you can import customized brushes and colors from other Creative Cloud applications, and your work can also be transferred into Creative Cloud as layered PSDs if you would want to give some finishing touches on Photoshop.