The eCommerce industry was slow to adapt to the B2B Platforms business model. However, seeing the growth capabilities that can be achieved using this model, many businesses are adopting this strategy.
The biggest hurdle for the popularity of online shopping was its unawareness among the masses. As this hurdle has been crossed because of the recent popularity of the internet and social media, the eCommerce business has become very popular.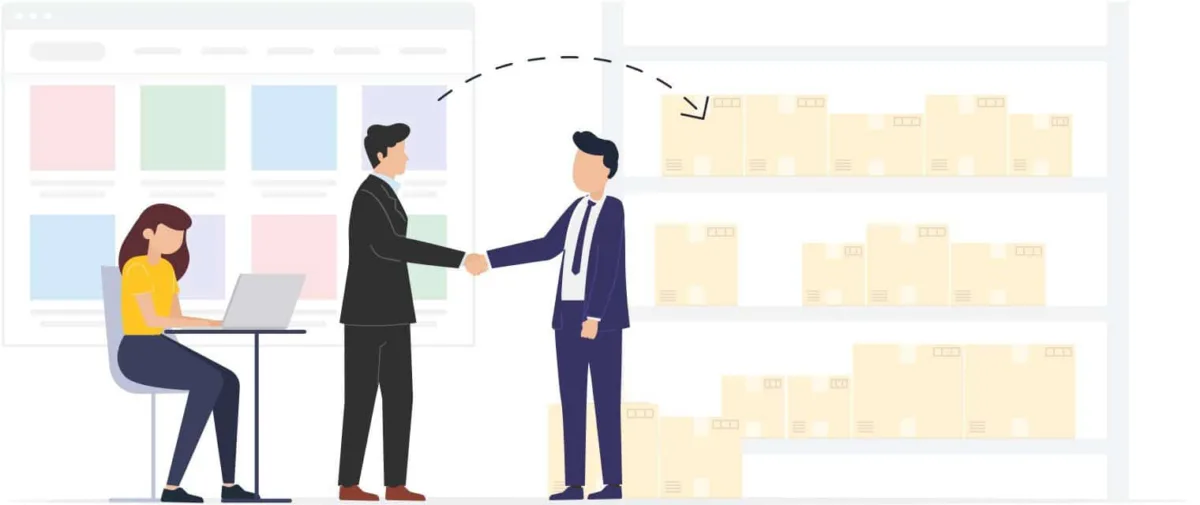 If you are new to eCommerce, it can be too confusing to integrate B2B strategies into your business. However, several B2B platforms in the market can help you kickstart your business without any hassle. These tools can help you manage all your marketing and B2B needs with ease.
In this article, we'll discuss different B2B platforms and their top features.
Consumer Insights – Revuze
Revuze is the best consumer insight platform in the market because of its advanced AI technology. This platform can help you understand your customers' opinions and preferences easily to create better strategic decisions. You can use its powerful AI to gain qualitative eCommerce insights from several sources to understand consumer preference in hours instead of months.
It turns all the collected data into market insights giving you a clear understanding of your brand, products, features, and competitors. Its smart AI can analyze and filter the data to collect only relevant information to help you make better marketing strategies.
CRM – HubSpot
HubSpot is an affordable and intuitive CRM solution for every business, regardless of its scale. HubSpot provides marketing and sales solutions that can go seamlessly with the HubSpot CRM module. It has a relatively straightforward setup and does not require any previous CRM knowledge.
The top features of HubSpot CRM include email and calendar integration. You do not have to add data manually for this CRM to operate. It can automatically gather all the required information from your website and start working without any extra effort on your end.
There are several plans available that can be chosen depending on the scale of your business. If you are new and have a small scale business, you can start with the free plan and then upgrade to the premium plan once you are comfortable with the platform.
Consumer Journey – TrenDemon
The consumer journey is the consumer experience when interacting with your business. It's a long journey that involves different stages, such as awareness, consideration, conversion, loyalty, and advocacy. Understanding this whole process helps you better understand consumer behavior. It enables you to monitor how a customer interacts with your business and enables you to improve the process.
TrenDemon helps you to map a customer's journey all the way to business events and revenue. You can easily integrate this knowledge into marketing automation features and CRM. You can even use TrenDemon's ABM module to identify users from the targeted accounts. Additionally, this platform also allows third-party integrations with other B2B platforms.
Live Chat – Giosg
Giosg has one of the best AI-powered chats in the market that claims to produce better conversion results. With the help of AI-powered chat, you can increase your sales, create better marketing strategies, and serve your customers efficiently and quickly. It allows you to engage with seven different clients simultaneously on average that you can integrate into your website, Messenger or WhatsApp.
The Live chat feature also helps you identify real-time visitors on your website and collects their consumer data for future use. You can use this feature to help move your conversion from marketing to sales funnel by directing them.
You can automate, customize, and target your sales and lead generation charts with a direct workflow to generate relevant leads and reduce customer acquisition costs.
Email Marketing – MailChimp
MailChimp is one of the leading platforms in the email marketing industry as it claims to send up to 10,800 emails per second. It is a great tool and has several features that can help you make the most out of your email campaigns. MailChimp has an excellent analytic tool to report about clients. It also has social media, geo-tracking, and Google Analytics integration.
This platform has an intuitive template editor that allows you to customize your emails. It is a simple and powerful editor with a clean interface. MailChimp can also help you run opt-in based lead capture campaigns. They also provide a complete CRM solution for your business.
If you are looking to use MailChimp for email marketing, you can easily use other B2B platforms with this platform as it supports third-party integration. Its free plan allows you to send 10,000 emails to a list of 2000 subscribers. However, the premium plans are on the costlier side and can cost you a lot if you have a large subscriber base.
Conclusion
The B2B industry is adapting itself to engage the millennials better. Around 50% of the customers for the eCommerce platform are millennials, as surveyed in 2015. To engage them better, you have to come up with new interactive marketing strategies and campaigns.
All of the B2B platforms mentioned above can help you collect user data and use it efficiently for business purposes. To have a better chance of conversion, you must target the right customer with the right strategy, and these tools will help you in the process.