Everyone wants to Make their Android Smartphone faster aka fast is everyone's wish. When you do multitasking process on your Android devices then it can start to feel slow or disturb you by the hanging problem. But you can increase your RAM by add extra RAM without Root, it can be done easily.
The biggest cause of Android being slow is the lack of RAM(Random Access Memory). If your Android has 3GB of RAM, maybe you rarely or even never feel any slowness when running Android.
But if 1 GB or below it, surely you will feel it. Therefore I will tell you how to add RAM to your Android with Smart Booster? What is that? Here's the explanation.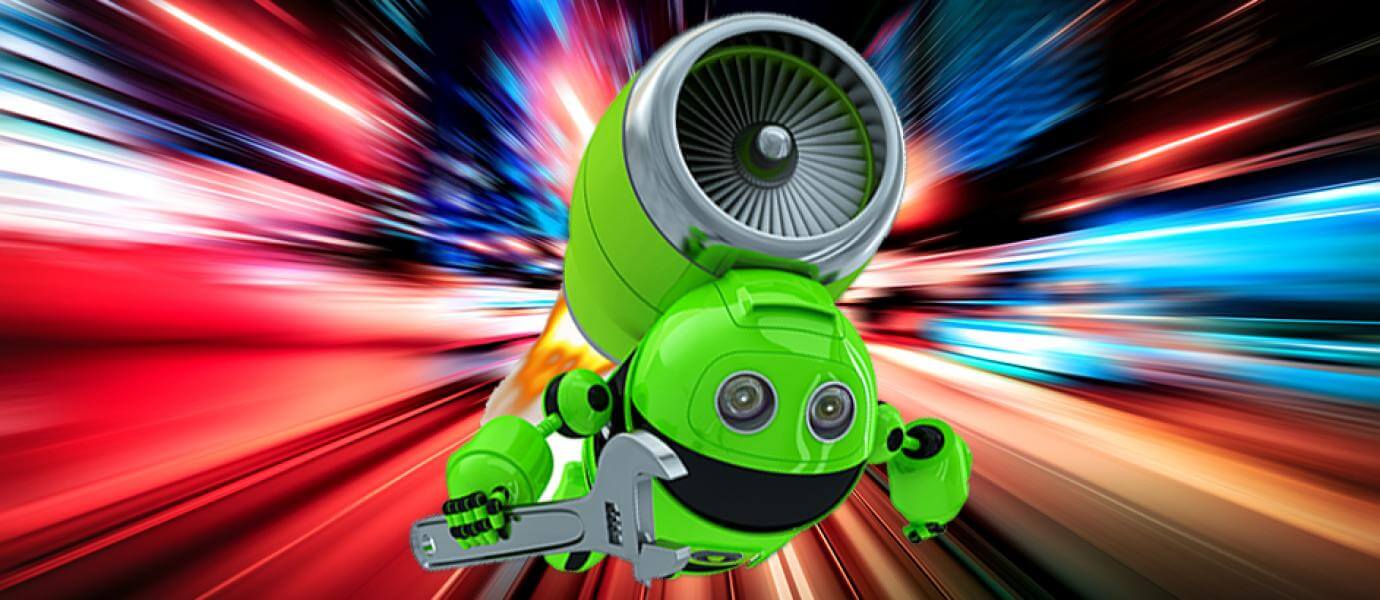 What is RAM (Random Access Memory)?
Ram that stands for Random Access Memory is a place temporary data storage whose contents can be accessed within a certain time, no care about the location of data in memory or random. So this way, this RAM is only a temporary storage place when you use a particular computer or software after you turn off the computer the data will not work because he keeps it temporarily. In order for this RAM to be processed quickly, this RAM is Volatile which means need electricity. Unlike other storage media such as Flashdisk, Hard Drive or Hard Drive, as well as Non-Volatile CD / DVD that does not require power.
More Interesting Article 5 Best Ad blocker for Android – Block Ads & Pop Ups
How to Add Extra RAM on Android With Smart Booster?
To overcome the limitations of RAM, you can use the following applications. With this application, you can add and maximize the use of RAM and also stop non-essential applications that spend RAM.
Here are the steps:
How to use Smart Booster To Add RAM
♦  Download Smart Booster then install as usual on Android.
[appbox googleplay com.rootuninstaller.rambooster]
♦ Once installed, open its Smart Booster and click Start Now. To start the RAM release, you can hit the Rocket icon.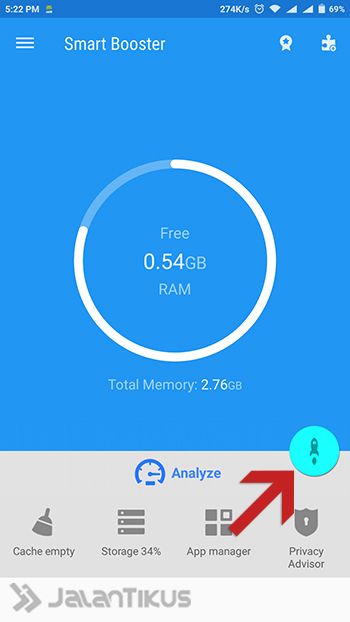 ♦  To release more RAM, go to Settings then select Ram Boost menu and change Boost Level to Aggressive.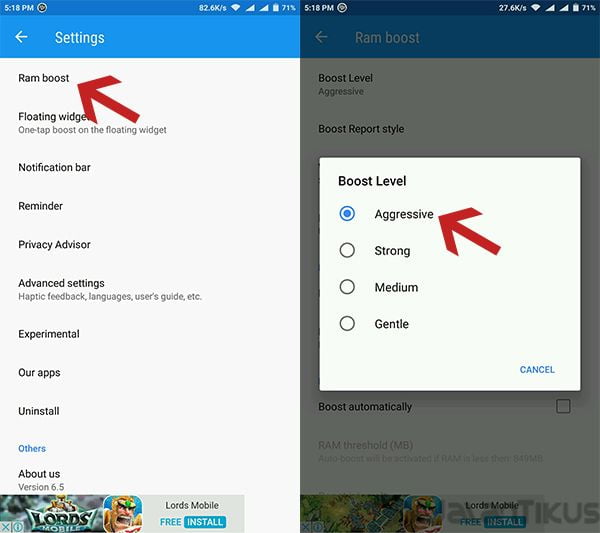 ♦ Still in Ram Boost menu, check Boost when screen off, and change also Delay boosting when its screen off becomes Immediately.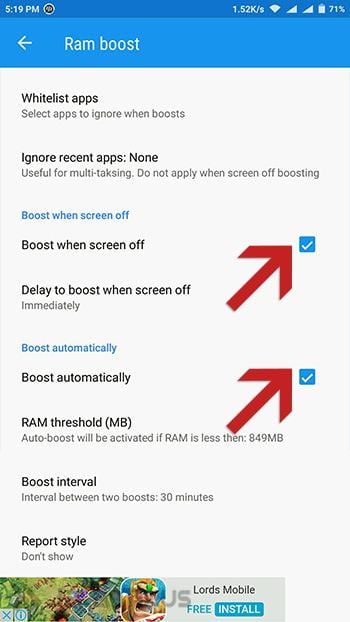 ♦ In order for you not to release the RAM continuously, you can check Boost automatically change the RAM threshold (MB) to 100MB and set the Boost interval to 5 minutes or longer.
♦ ( Optional ) If your Android is rooted, you can try this way. Go to Experimental menu then check Root RAM Booster. This will increase RAM release.
♦ Here are previous and after sighting of RAM with Smart Booster :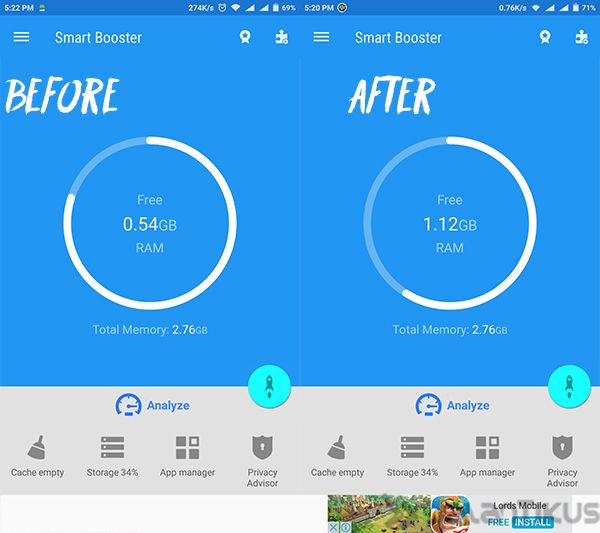 The final word
That's an easy way to add extra RAM on Android with Smart Booster, so make your Android no longer slow. If you have other ways do not forget to share in the comment field.