Finding a service that allows the user to host a website for free is quite a difficult task to do. Nowadays, mostly hostings are paid and charge a much more substantial amount to host your website.
Even if you locate a free web hosting for your website, you are not going to get many useful features such as security.  Most of the free services that permit the user a free platform to host a website, lack HTTPS SSL certificate, which is an essential thing when we talk about high security.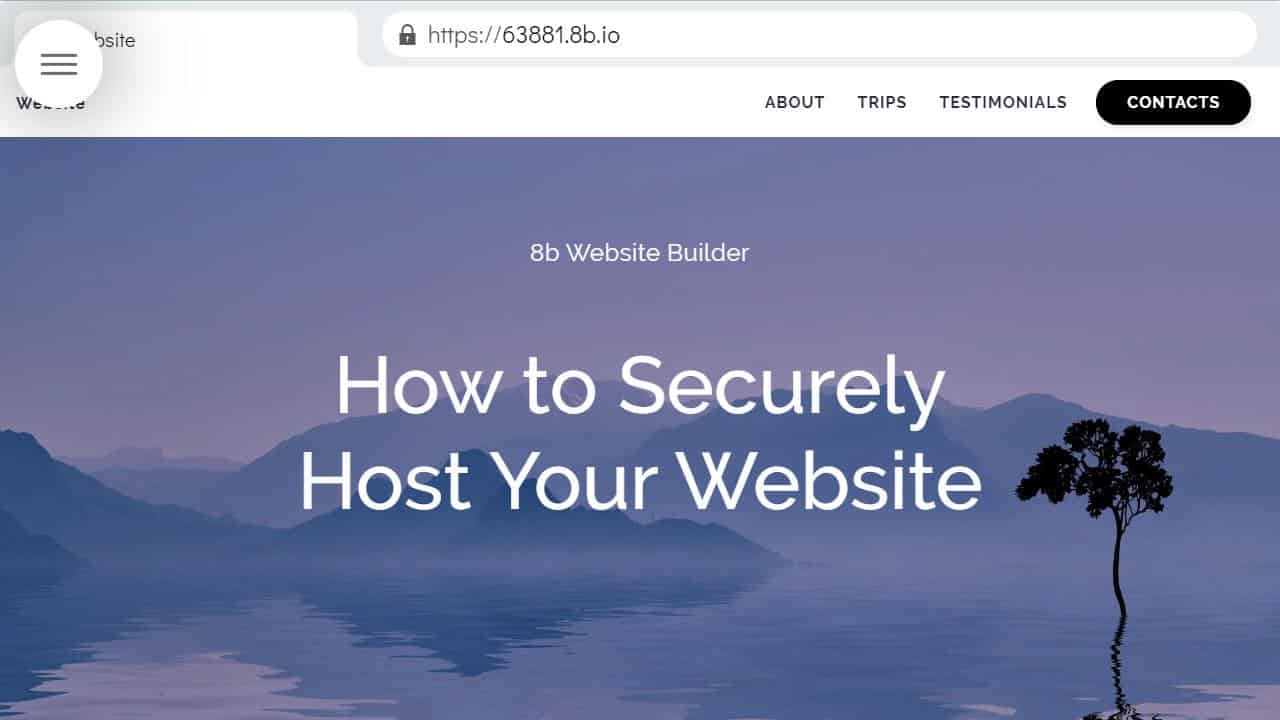 The SSL certificate encrypts all your website data so that no one can access this without your permission. Free web hostings don't offer the SSL certificate resulting in lousy protection of the site due to which people undesirably spend money to buy a paid web hosting to host their website.
The question in most developers and site owners about the choice of SSL certificate. However, it depends upon the number of domains that a site carries. For an eCommerce website, a cheap wildcard SSL is an essential certificate that secures subdomains along with the main domain. Find the SSL provider that can offer you the lowest price offer on your choice SSL certificate.
However, we have good news for all those people who don't want to invest cash on hostings, and that news is 8b Simple Website Builder.
8b Website Builder features a free web hosting for its user, and the best thing is that you are going to get an SSL certificate with their service, which is a big yes to high-end security. Due to these features, many people are using their services for free without any issue.
8b Website Builder
Are you a person who doesn't even know the basics of coding and want to develop a professional website?
If yes, then don't worry because 8b Website Builder has the solution for you and the best thing is that you don't need to pay any time because it's free.
You can get a free domain, a free web hosting, a free and professional website builder, and a lot of free things on 8b Simple Website Builder that can help you to build a stunning website. Other than this, it also contains many free of cost theme that can help you in designing any form of sites.
How to host a website for free
Hosting a website for free on 8b is not a difficult task to perform. The only thing that you needs to do is to go to the official site of 8b website builder and hit the "Create website," which you may find on the top right side. Now you need to login via Gmail/Facebook or by a custom email.
Create a website
Following this, create the website according to your desire. You can add any style, theme, pages, font size, font colour, and much other stuff.
8b gives the user an upper hand by offering various features that can lead to creating a professional website. The customizable level on 8b simple website builder is so diverse and easy to use that even a person with a rookie-level knowledge can comfortably create an expert level website.
Design pages
To design your web pages, you need to go to the icon present on the top left corner of the 8b website. After clicking the icon, you may see the "Page" option below the settings option, in the fourth place, click on it.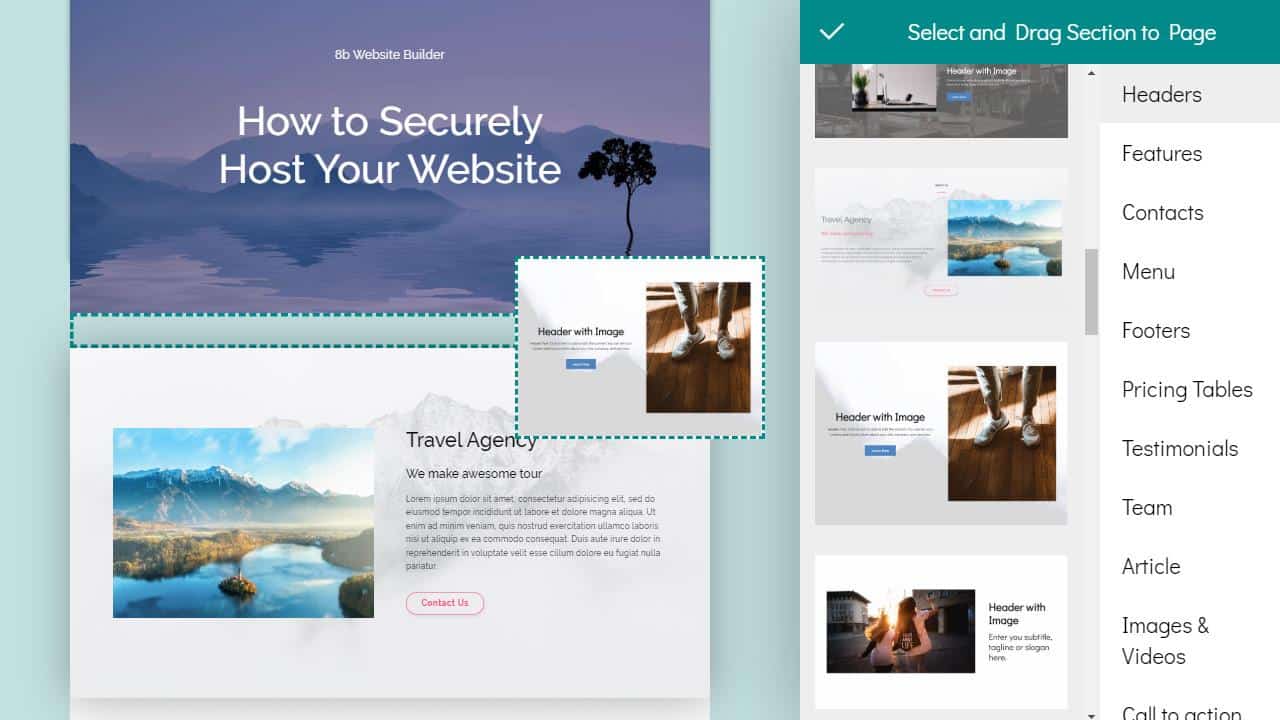 Following this, choose the "Create new page" option and start creating the page according to your will. 8b website builder authorizes the user with a lot of functionalities that they can utilize to make their website page look stunning.
Publish your website
Once you are done with the development and designing of your desired website, now the last thing that you require to do to make your site live is Publishing your website.
To publish the created site, you need to click on the "icon" on the top left side where you will see multiple options. You may also find a "Publish" option in the first place, click on it. Now wait for a few seconds, and your website is published.
Advantages Of 8b Website Builder
8b website builder delivers many benefits that you might not get even in a free web service provider. It enables the user to create agency, company, consulting, event, gaming, hotel, medial, and many other types of sites with ease.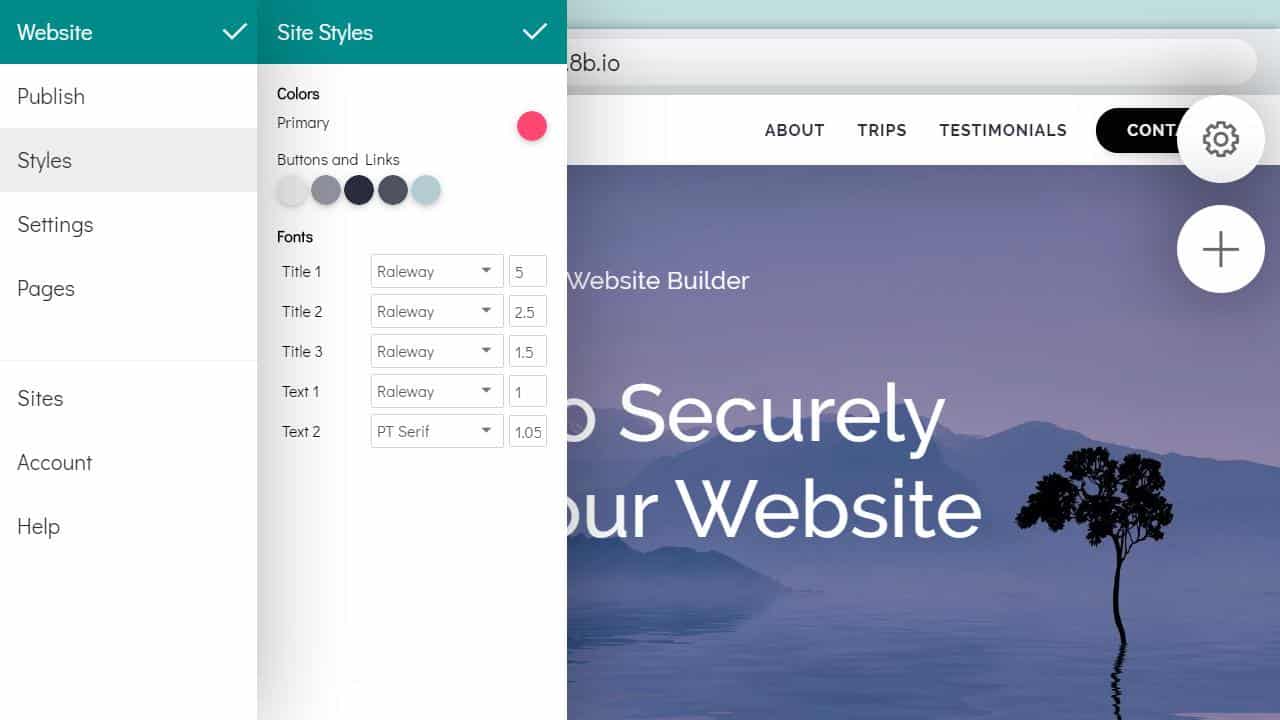 This website builder doesn't demand any programming knowledge from the user. Computer operating understanding is the only thing that you need to know to make a website.
1. Free
The first and foremost important advantage that you are going to get while using 8b website builder is its free features.
Every single thing on 8b is free of cost. It doesn't demand even a single penny from it users, which is an astonishing thing. Other than this, there are many amazing free themes available on the 8b simple website builder that can compete with the quality of any paid theme.
2. A custom subdomain on 8b.io
A free domain is another significant benefit that you can enjoy on employing 8b service. You can also add multiples custom subdomain. The domain is free for life, and the site doesn't charge anything from the user in terms of the domain.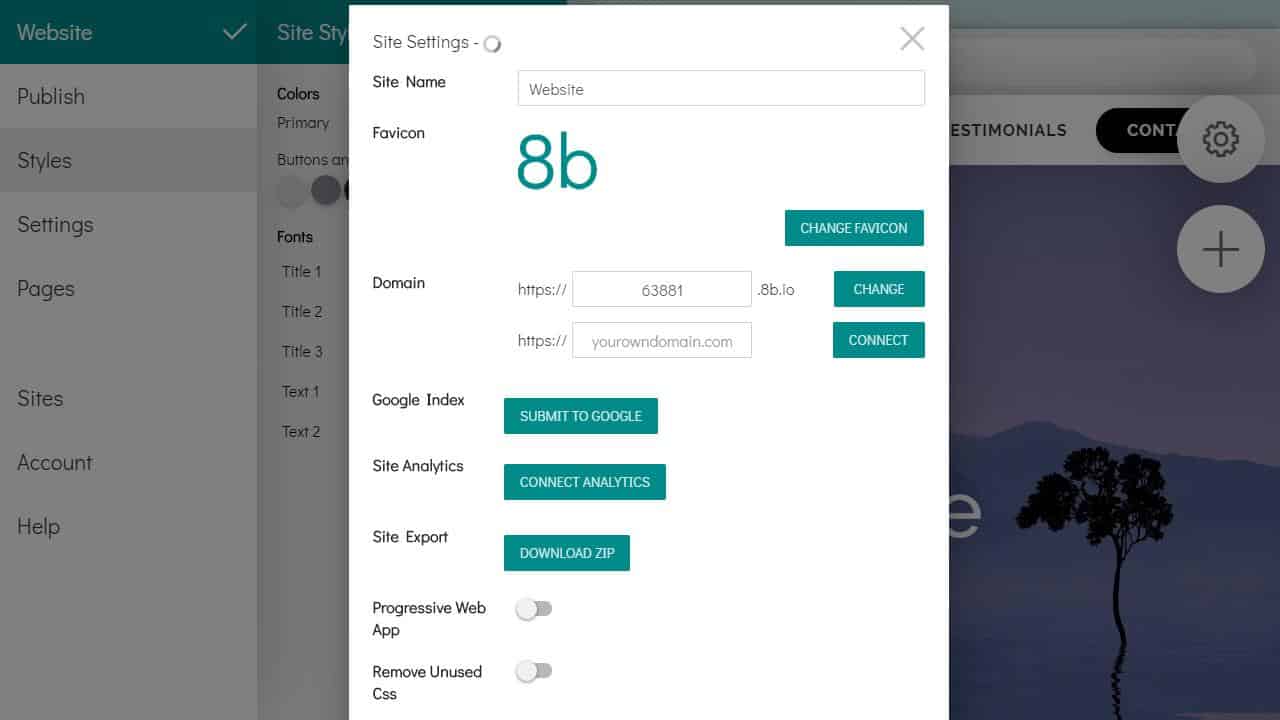 However, you may see an 8b.io trademark on your domain, but it's fine because the domain is free. The website also provides the option to add a third-party custom domain on your 8b website without the 8b.io trademark.
3. SSL certificate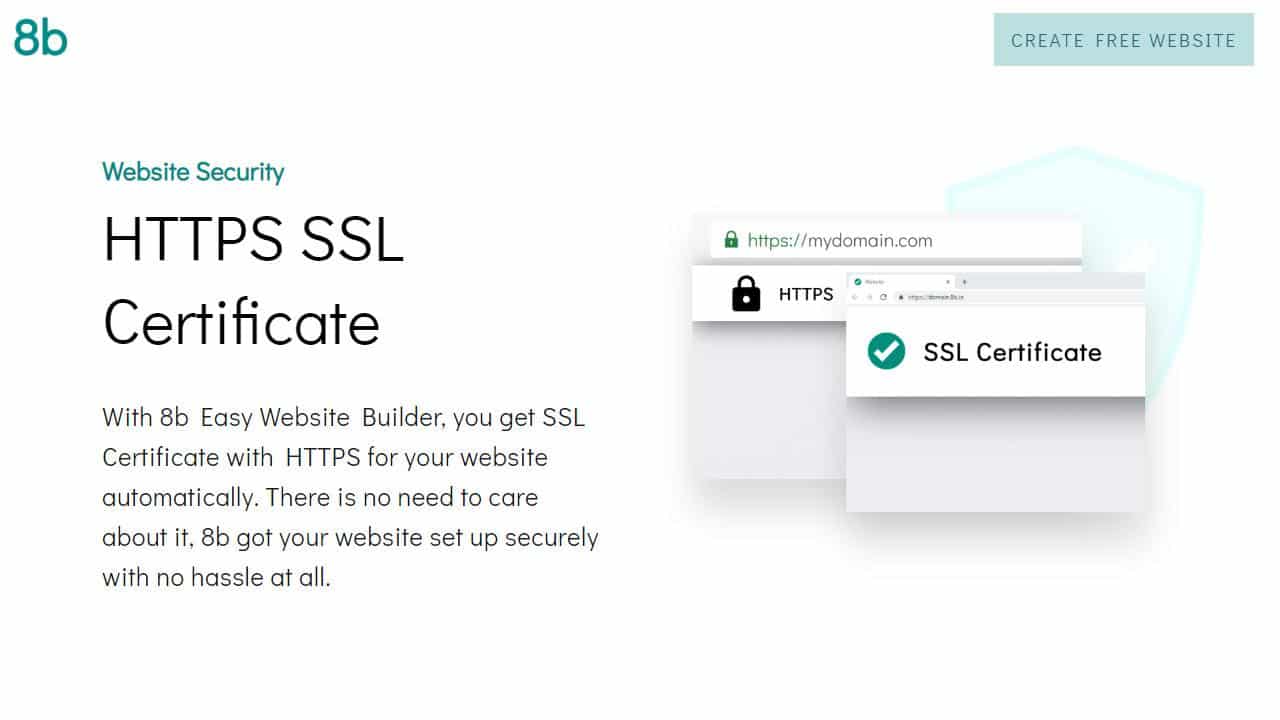 Free SSL certificate is an additional thing that you are going to get with your 8b website. This SSL certificate will help you to boost your website security and make your site safer from any malicious attacks.
4. Lightning-fast global CDN
To make your website, you need a CDN, and 8b builder arrives with a free CDN which will allow the user to have much faster mobile-friendly web pages.
5. Unlimited pages
You can create any number of pages on your website without any interruption. 8b website builder permits its users, to develop an unlimited number of pages without thing about the Webspace shortage or any other issue.
6. Unlimited space and bandwidth
While creating your website on 8b website builder, you don't need to think about the Webspace or bandwidth because 8b provide unlimited space and bandwidth, which is quite surprising.
Even many paid web hosting doesn't offer thing features, but 8b website builder grants this feature without demanding any cash.
Conclusion
Do you want to design a website free of cost? If that is the case, then test the 8b website builder, and you will surely love using it. It offers Lightning-fast global CDN, Unlimited pages, free domain, unlimited space & bandwidth, and many other functionalities for free.