Forex is probably the most popular investment option in today's time. Previously, forex trading was limited to big organizations and banking institutes. But today, it is accessible to everyone who has the capital to invest.
Whether you opt for spread trading, day trading, or any other trading type, there are apps to make the process easier. These apps are not just handy for beginners, but they can also be used by seasoned traders.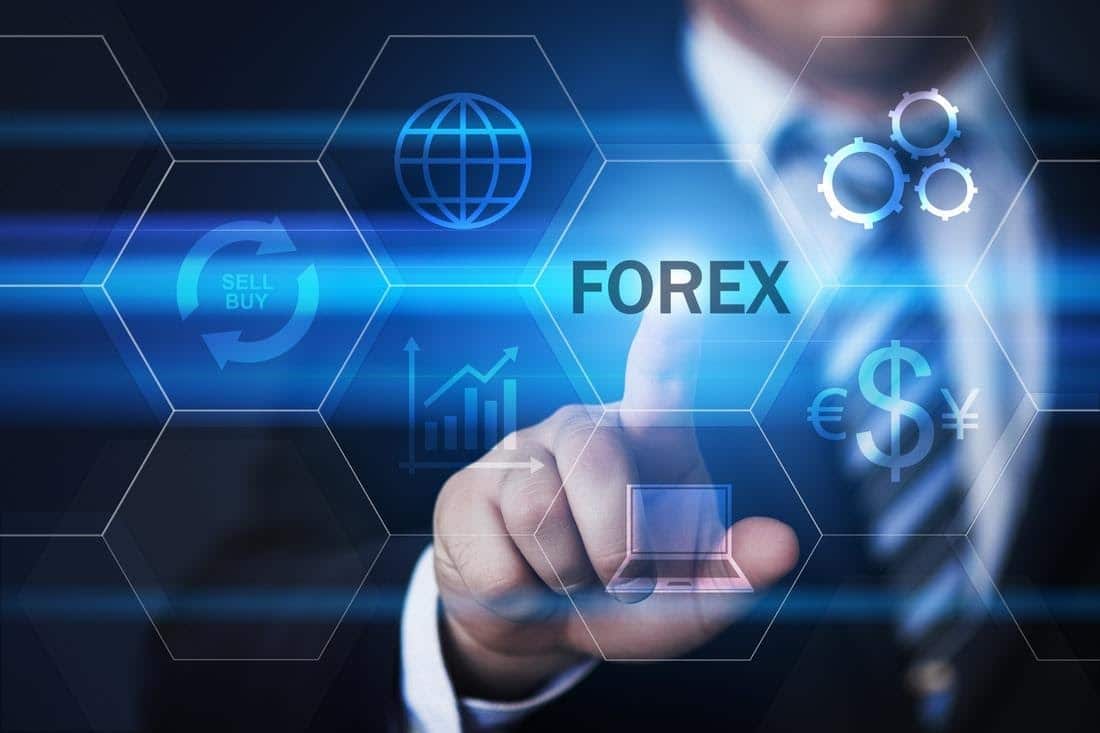 Forex trading apps give you access to real-time market data and news. These apps can help you make informed trading decisions. To help you out, we have listed some of the top options that are great for traders.
Here you go with the list:
1. NetDania Stock and Forex Trader
Starting the list with NetDania Stock and Forex Trader, which is one of the best apps for forex traders. It is known for its versatility and ease of use. With this app, you can get access to real-time interbank rates and price quotes on both commodities and stocks. Additionally, the app has useful options like the latest market news and live charts.
It also allows traders to set trendline alerts or prices on specific stocks, commodities, or currency pairs. On top of that traders can also adjust the menu as per their requirement. This app can be used by both iOS and Android users.
2. Bloomberg
Bloomberg is a widely popular app among traders. This app is most useful for those who want access to the latest market news. By subscribing to this app you can access business news, global financial market news, and market price data. Not only that, but it also gives you access to a range of portfolio-tracking tools.
One notable feature is the Watchlist option which allows traders to monitor and analyze their current positions in commodities, currencies, mutual funds, stocks, and ETFs. Subscribers can also access Bloomberg Live TV on the app.
3. Trade Inceptor
Next up, we have Trade Inceptor which is packed with an array of useful features. It allows traders to trade binary options, commodity futures, and even currency pairs through experienced forex brokers.
The app has a clean interface with a range of technical trading tools. It includes almost 100+ chart indicators. Additionally, it gives you access to live price charts and price quotes. You can also set alerts for news releases and price levels. It also has a feature that allows traders to practice trading strategies using old price data.
4. thinkorswim Mobile
thinkorswim Mobile is a trusted trading platform that allows traders to trade options, stocks, futures, and currencies. Unlike other apps, thinkorswim Mobile doesn't have a complicated interface. The app is designed to be suitable for both beginners and seasoned traders.
With the help of this app, you can easily access streaming charts and technical indicators that are crucial for making trading decisions. It also allows traders to use chart study tools that are created by them. As an active trader, you can use this app to monitor your orders, positions, and accounts. Not only that, but you can also change your trading orders and make deposits to your account.
5. FOREX.com
If you are a beginner and looking for a reliable trading app, FOREX.com could be the best option for you. It is an excellent trading app for both Android and iOS users.
It comes with many advanced charting features, fund management, and news. It allows you to create and customize watchlists and dashboards as per your personal preference. You can also use this app to monitor your current position. For extra convenience, you can use the desktop version of this app.
6. eToro
Many of you must already know about this app as it offers the most popular cryptocurrencies including XRP, Bitcoin, and Ethereum. Besides that, it gives you access to real-time market data and supports unlimited daily withdrawals.
With eToro you can keep yourself updated on the market trends. It includes some useful features like customizable notifications that make it more convenient to use. For accessing relevant market data, you can rely on eToro.
7. RoboForex
RoboForex runs on MT5 and MT4. It is a multi-asset trading app that is available in several countries and trusted by thousands of users. It enables traders to trade contracts and forex in multiple languages.
RoboForex was introduced in 2009, and since then it has grown to become a popular choice among traders. It offers a range of special features such as a demo account, no deposit fees, no inactivity fees, 100+ instruments, and much more.
Final Words
Forex trading becomes much easier when you take the help of trading apps. Now that you are familiar with the best forex trader apps, you can choose one from the list for your use.