Just as how you can't buy a house, move in, and settle without ensuring that it has a good locking system. Security comes first always, and this is the same, even when it comes to a business site. Your website is your store. This is where you keep all the critical and confidential information regarding your business and customers. You must, therefore, ensure that it is well secured and safe from unauthorized parties. How do you do that? Using the best WordPress security plugin is the ideal solution to this problem.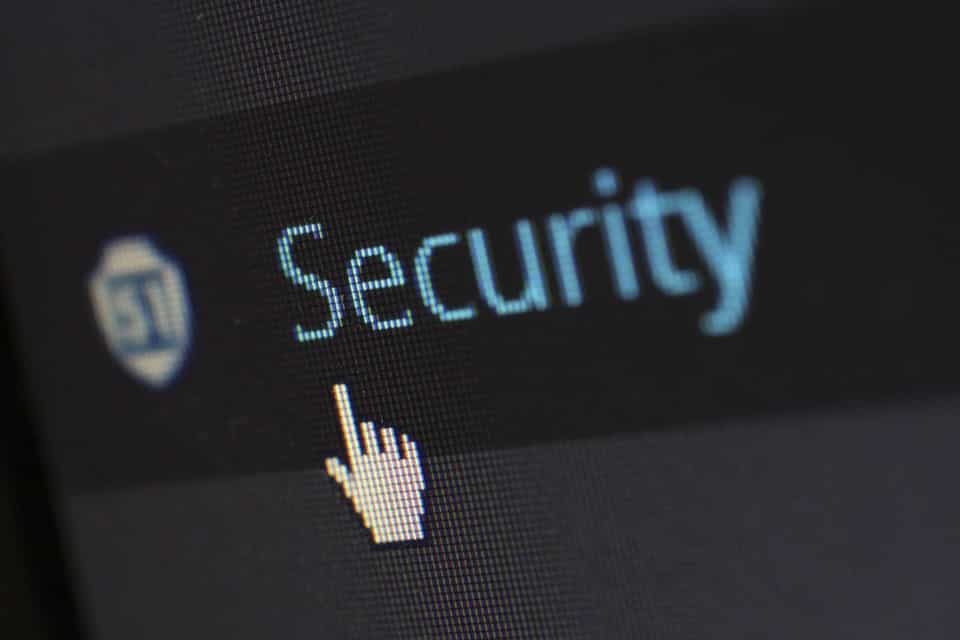 There are lots of WordPress security plugins out there, and getting one that will comprehensively secure your WordPress website and fulfill all your needs can be hard. This article will be outlining the top-rated WordPress security logins to help you in your search.
1. Sucuri Security 

This plugin comes in both free and premium versions. Although the premium version is more advanced and has better features, some website is still good and safe with it. The free version comes with a security activity auditing, which helps you monitor how well the plugin is keeping your website secure. It also entails blacklist monitoring, security hardening, integrity monitoring, SQL injection, and security notification features. You have to pay to access the premium version, but it is all for a good cause.
Features of security security
It offers you numerous

SSL

certificates.

You can easily access customer services through instant chats.

The software sends you instant notifications when unauthorized parties try to access your website.

If you prefer the free version over the premium, you will still have access to valuable security features.
2. iThemes security

Also known as Better WP security, this security plugin comes with a variety of attractive features to enhance the security of your site. It is a great plugin to keep hackers and unwanted intruders away. It focuses mostly on your site's vulnerabilities and weak passwords. The free version entails some basic features while the iThemes security pro features advanced features and tools that make your site more secure. The pro version offers strong password enforcement and data backups to keep intruders away and ensure that you don't lose data accidentally. 
Features of iThemes security
The plugin provides you with a file change detection to determine when something goes wrong with a file.

It offers your site an extra layer later of protection to your logins.

You can quickly tell if something malicious takes place.

It features 404 detection and strong password enforcement.
3. Wordfence security

This is one of the best WordPress security plugins, and it is all for good reasons. It features simple but powerful protection features and tools to keep your site fully protected from malicious beings. The best part about the Wordfence plugin is that you can follow up and discover if there are any hack attempts. You can opt for the free solution which features firewall blocks and protection from force attacks. The premium version, on the other hand, has more advanced features, but you have to pay an annual fee to access it. 
Features of Wordfence security 
The plugin is small enough to work with small websites.

You get to save money once you sign up for the multiple site keys.

It entails a scan portion that helps in fighting malware, spam, and other real-time threats.

Developers can sign up with a cell phone.
4. All in One WP Security and Firewall

For easy to use and excellent customer support, this plugin is the thing for you. It offers an easy-to-understand interface and excellent support to help maximize your site's security. The plugin is categorized into basic, intermediate, and advanced, and you can choose one based on your security needs. The plugin mainly focuses on blocking forceful login attempts and improving user registration security. 
Features of All in one WP security and firewall
You are allowed to backup your files.

It entails a blacklist tool that helps you block users as per the settings.

The plugin shows you how secure or vulnerable your site is, which helps you make the right security decisions.
5. BulletProof security plugin

The plugin comes both in free and premium versions. Or the premium one, you have to pay once to access it while the free version is completely free. This wp security plugin features a security log, anti-spam and anti-hacking tools, and login security and monitoring. It also entails a maintenance mode and a setup wizard.
The other benefits to expect from this plug-in are its simplicity and usability while offering maximum protection. 
Features of bulletproof security plugin 
It allows you to hide plugin folders

The free version comes with enough features to secure an average site

It is super easy to maintain and has a simple yet effective functionality

You will access data backup even in the free version
6. Anti-Malware security

This plugin not only allows you to run a complete scan to identify and remove any security alerts buts also but also blocks any forceful logins and malware that could be trying to exploit your site. You can use it to test your site's vulnerability too.
Features of antimalware security
The plugin allows you to automatically download new updates as it runs a scan on your site

It enables you to check the integrity of your site's files

It blocks any malware and

DDoS attacks
7. Security Ninja

You will be amazed to know that with this plugin, you can run over 50 security tests to ensure that your site is not vulnerable or at risk of getting attacks from hackers or malware. Even better; this security plugin doesn't make any changes to your website, but instead it leaves everything to you. You can use it to maximize the speed of your database and learn how to fix different kinds of security insecurities. 
Features of security ninja 
The plugin doesn't make any changes to your site thus giving you full control over your website

It helps you know if your site themes are up to date or they need an update

Protects your site from malware and kiddies hackers

Does a comprehensive security test to identify issues before they happen
8. Shield Security WordPress Security Plugins

This WordPress Security plugin is an indication that your site's protection doesn't have to be complicated. It is easy to use and doesn't require an expert to navigate through. The setup is super easy, and its activation is straightforward to manage. With it, you can easily dig and understand your site deeper. 
Features of shield security 
You can fully trust it for comprehensive protection

You will get instant notifications if something seems wrong with your site, but the best part is that it starts by doing what is expected of it

It is a kind of a silent guardian that ensures that your website is always safe and you can entirely focus on other things

The plugin is super easy to set up
9. Jetpack

This plugin will always guard your website against any brute-force attacks and forceful logins. It comes in both free and premium versions where the free has the basic features while the premium has advanced tools to help in your site protection. 
Features of Jetpack
Jetpack protects your site from forceful logins, spam filtering, brute-force attack, and downtime monitoring

It does comprehensive malware scanning to identify threats and offer an automated solution

You get a record of every change made during troubleshooting
10. Cerber Security

The plugin is best for protecting your WordPress site against malware, Trojan, and hacker attacks. It protects your website from brute force attacks by protecting it from forceful logins. You can also use it to track user activity and know when someone is trying to intrude on the site. With Cerber security, you can stop spam through an anti-spam engine which prevents the registration and contact forms
Features of Cerber security
This WordPress security plugin offers a comprehensive malware scanner and checks your files to ensure they are safe

It protects your site from spam and hackers

It minimizes chances of force logins and intruders
11. Defender Security and Hack Protection

This is a layered kind of WordPress WordPress Security Plugins that has been made with your site's protection needs in mind. For starters, it is effortless to use yet very helpful. You don't have to try to understand complicated settings, and neither do you need the expertise to use this plugin.
Features of defender security and hack protection
With just a single click, you get to add a layer of protection to your WordPress site

It prevents hackers from reaching your site at all levels

Enables you to stay on top of systems by giving you recommendations on which systems need an update

It allows you to update security keys through a simple security reset

With this plugin, you are confident that no information will be disclosed to third parties
Take Away
These are the top-rated WordPress security plugins, and with this list, selecting the best for your site becomes easier and more manageable. Don't forget to consider your needs and the type of protection you wish to get from the plugin first before deciding which is best.