SSL stands for Secure Sockets Layer. An SSL certificate is a small data file installed on website servers whose primary role is to secure or encrypt the communication and information exchanges between the web servers and the clients' browsers.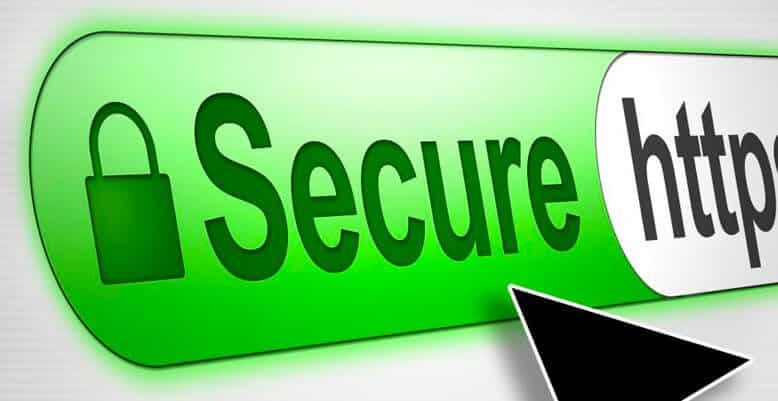 The certificate is a proper requisite in data and website security. All organizations, companies, and individuals who value their data and their clients' data must have the certificate. The internet is an insecure place, with data breaches and cyberattacks happening almost every second. A Clark School study conducted by the University of Maryland shows an attempted data breach on an average of 39 seconds per minute. This study substantiates the need for cybersecurity and, by extension, the need for an SSL certificate.
An SSL certificate will encrypt all the data files and information transferred between the servers and the users' browsers. The communication will take place in an undecipherable form such that only the intended recipient will have the required key to access the communication. This makes it difficult for hackers to intercept the communication. A hacker will not decrypt the meaning of the information transferred even when he succeeds in intercepting the information.
There are different types of SSL certificates that you can choose, depending on your needs. The Wildcard SSL is the best type when you need to secure unlimited subdomains. This article pays closer attention to the wildcard certificate.
What is a Wildcard SSL Certificate?
A wildcard SSL certificate is one that protects only a single domain. It will also protect all the other subdomains that fall under the main domain. It is the ideal certificate choice for a website with multisite networks. It is also suitable for those websites that have multiple subdomains. A Wildcard SSL certificates are the most cost-effective choice because you do not have to purchase an SSL certificate for every subdomain.
A Wildcard SSL certificate should be given priority when choosing which type of SSL certificate to purchase for an unlimited number of subdomains. Wildcard SSL certificates are also compatible with most servers. The Wildcard certificate will provide the required security level to all the subdomain names associated with a single server.
How does the Wildcard SSL Certificate work?
A standard SSL certificate will only be responsible for protecting a single domain. For instance, if you purchase an SSL certificate securing www.domain.com, then the same certificate might not cover the blog.domain.com. However, in the case of a Wildcard certificate, just a single SSL will be able to secure your primary domain as well as an unlimited number of subdomains. If you want to buy an SSL certificate, perhaps you should consider buying the wildcard SSL certificate.  It is a less costly, convenient, and time-saving certificate.
As it has already been stated, the Wildcard SSL certificate works by securing an unlimited number of subdomains. If your domain is domain.com, then a Wildcard SSL certificate meant for *.domain.com will provide encryption for multiple first-level subdomains such as
domain.com
domai.com
domain.com
domaim.com
It is important to note that a wildcard SSL certificate is only meant for first-level subdomains. Thus, it is issued depending on the "naked" domain, such as domain.com in our example above. The 'naked' domain can only be validated if added distinctly as a Subject Name Alternative. Second level subdomains will need a separate SSL certificate—for example, test. Account.domain.com cannot be secured by the same wildcard SSL certificate covering the first level subdomains such as Account.domain.com. The reason is that the asterisk mark, *, does not match the full stops.
Since a wildcard SSL certificate usually secures an unlimited number of subdomains, it remains a convenient certificate type because it will save you from purchasing a different certificate for every subdomain. Furthermore, Wildcard certificates are cost-convenient and also easy to work with. Just a cheap wildcard SSL certificate is capable of providing high-level encryption for all your subdomains.
Types of Wildcard SSL Certificates
There are two options for the wildcard SSL certificate: The Domain Validation and the Business Validation. Domain Validation is usually very easy to acquire and the cheapest wildcard certificate type available on the market. They are typically issued a few minutes after being bought.
The Business Validation type is a good companion for small, medium, and large organizations that wish to secure multiple subdomains using just a single certificate. For a business or company to acquire this type of SSL certificate, it will need to be legally registered. This is because the company name as well other pertinent company details will be displayed when one clicks on the SSL certificate.
The Extended Validation type is the best type of SSL certificate, especially when you intend to prove that your organization is legitimate. Unfortunately, there is no wildcard certificate, not just yet, which can offer the Extended Validation. Suppose you intend to include an Extended Validation certificate to each of your subdomains, in that case, you will need to purchase an EV certificate for every subdomain or buy a single Extended Validation Multi-Domain Certificate.
Why the Wildcard SSL certificate is the Cheapest Solution?
Imagine a situation where you have to secure each of your subdomain with a different SSL certificate. The cost of doing so will be too high. You will have to pay the price for every subdomain that you want to secure. You do not need to buy an SSL certificate for each subdomain. Just a single wildcard SSL certificate will be enough to do the task for you.  It does not matter the number of subdomains that you will be securing; whether it is one or 500 subdomains, the price is the same. Wildcard SSL certificates, therefore, provide the cheapest solution to your encryption requirements.
Elements to Consider Before Buying a Wildcard SSL Certificate
Now that you have a clear understanding of what precisely the wildcard certificate is, how it operates and why it is the cheapest SSL solution, there are a few things that you need to have in mind when acquiring it.
Firstly, when you are filling out the Certificate Signing Request, you should enter the non-wildcard entry at the common name segment. You should note that the certificate will not secure the WWW versions of your domain entries; you will therefore have to list them down separately.
You will also need to consider the encryption level, which you desire all your subdomains to have.  You will also need to know the validation level that you need for you. Wildcard SSL certificates offer two validations levels- the Domain Validation and Organization Validation. You will need to know all your business needs and go for a wildcard certificate that befits those needs. Other factors such as the Wildcard certificate price, reputation of the Certificate Authority, the issuance time, customer support, and additional security elements should also be considered.
Conclusion
With the increase in data breaches, there is no doubt that you need to buy an SSL certificate. SSL is a critical component of every website's security. Websites that have multiple subdomains do not need to acquire an SSL certificate for every subdomain. A single Wildcard SSL certificate will be enough to offer the required level of encryption for each subdomain. This article has majored in wildcard SSL certificates. It explains how the certificate works and why it is the best option in the unlimited subdomains scenario.