Just like the rate of download for different mobile apps is high, so is the rate at which people are uninstalling them. As far as the reason is concerned, it could be anything. Some can't get past the login stage while others have privacy concerns. A number of factors are altogether involved.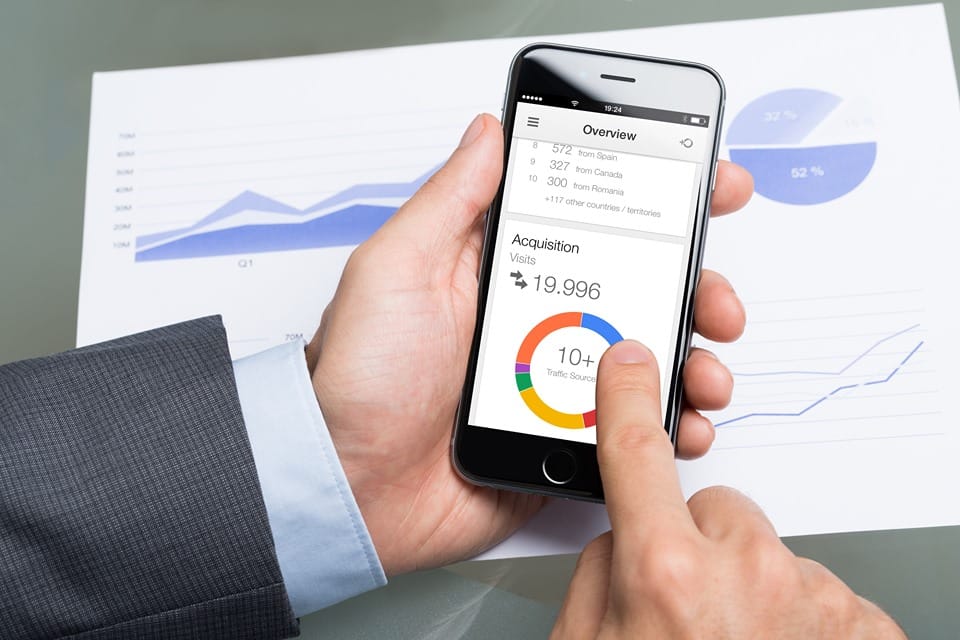 There are almost 3.8 million apps on the Android Play Store whereas around 2 million apps on the Apple Store. Redundancy in the design and functionality within the app market has become a top most concern. As a result, many app developers are talking about Android app retention rate.
My friend who works at a Brands Design shared a remarkable insight on the app uninstallation rate. According to Mr. Josh Davidson,
"The average uninstallation rate for any android mobile app stays at 10% in just under a month after the app is made and released into the market."
And gradually, after a number of maintenance based on customer feedback, this rate significantly falls after the next 60 to 90 days. It is obvious that saving an app from uninstallation is a rather tricky task.
The Top Reasons Why Users Uninstall Mobile Applications
While the reasons can be many, the crux of the problem still remains and it can be summarized as a single statement; users are not getting what they are expecting when they download a certain app.
Our research team went a step ahead to identify these potential causes and came to the following conclusions:
1) Notifications: It is habitual that when phone rings or beeps, you eventually take it out to check the notifications. And when it comes from an app that they keep for leisure containing a discount offer selling them a service/product which they aren't interested in purchasing, it relatively results in great disappointment. Apps usually send these Push-notifications to customers to sell them and instead end up getting their mobile app uninstalled from their phones. Push notifications should be subtle. Make sure that you don't market yourself and make sure to send something that can bring them back.
A sweet message such as,
"Been a while, we haven't seen you logging in? How about you check on your user-base!"
Can get the job done.
2) Bad UI/UX: Your first impressions are mostly the last impressions. If your mobile app has a bad user-interface, there is a 50% chance or even more that your customer can choose to walk away. A bad user-interface can confuse your audience on the navigation part and can simply destroy the entire user-experience of the business. As a result, often app developers can get easily confused why people switch to other alternatives and are uninstalling the app even though they have included all necessary features. By identifying these potential gaps, app developers can focus on polishing the experience.
Work on the aesthetics and functionality to make sure you provide seamless user-experience to users.
3) Slow App Loading Time: We live in a time where attention span of the average human being has decreased to a minimum. It equals to that of a goldfish. When an app or a website or any other digital experience takes quite a long time to load, users will easily switch to another much faster alternative. The average time that a user waits on a particular app while it loads is around 6 seconds. If a mobile app load time exceeds that limitation, there is a high chance that the user says goodbye and switch.
Choose a native app above hybrid ones as they tend to perform better on their respective OS. Also, make sure all the images are sized correctly. No additional services are running in the background.
4) Too Many Updates: Often app developers don't realize, but sending too many update messages to your specific audience can really turn into a total annoyance. When people start receiving unwanted messages regarding the latest updates on their smartphones, they not only get annoyed but also end up deleting the mobile app permanently. Instead of just shooting updates in the notification section, app developers should prompt the user to update the app upon access.
How Should Businesses Reduce App Installs?
So what should businesses do to make sure that their application stays on their audience's phone? At the same time, they want to open the app and use it on a regular basis. Even with a lightning fast user-experience and an excellent user-interface, you can't still be dot point sure that users can stay. However, research indicates that we've found some things which can do to retain app retention rate.
Learn Everything About Your Customers in Detail
One of the first steps to reduce app install is to learn about the needs and wants of your target audience. You can start away by checking the reviews and ratings of your app and your competitors. Majority of times, users will tell you why they aren't having such a great experience on your app. If you can't get a clear answer from feedbacks, try checking up on usage behavior. For example, if users are abundantly disabling the notification option, there is a strong chance that they are also deleting it.
Measure the Engagement for Your Mobile App
It is quite difficult to control the uninstallation rate on your mobile app unless you do not have the data on user engagement. One way is to set the engagement benchmarks by studying the needs of the audience and then measure them in comparison with your competitors. It can often keep you ahead of them by identifying potential gaps in your app and understanding why most users are uninstalling. Usage time also plays an important role; hence, if you find your app time drop from 5 to 3 minutes, then you need to find the reason behind why such a thing happened with your mobile app solution.
Conclusion
When businesses shift their focus towards optimizing the app experience, they relatively become successful in minimizing distraction elements. As a result, many app solutions become successful. Do you know that more than 43% of the users uninstall mobile apps because they have privacy concerns? Let's make our future apps in such a way that they respect the privacy of customers.