In 2021 and beyond, nearly every company will be a technology company in some way. Technology plays such a massive role in all companies in all different industries. It often helps keep costs down, saves time, improves operations and generally companies succeed in a number of ways.
There are some common types of business technology that have made their way into most companies, such as accounting software, an automation system and CRM. But there are also some underrated pieces of technology that more businesses should be taking advantage of. This article is going to take a closer look at three of them, and discover why they are a good idea for more companies to consider.
Online Faxing
Faxing has long been a staple for businesses across the world. Faxing made it easy to send documents and communicate with other companies in a way that was quick, affordable and secure. However, in recent years, newer technologies have come out that have rendered traditional faxing outdated in the eyes of some.
In response to these changes, the faxing industry has actually pivoted and remained relevant in today's day and age as many companies still use the technology religiously. This is largely thanks to the ability to fax online.
Companies today no longer need a bulky fax machine, as it is possible to send and receive faxes online from a variety of devices. It is a great way for businesses to securely send hard copies or get signatures and is more affordable, fast and efficient than ever before. No matter where your team is, faxes can be sent and received easily and securely.
A Self-Service Site for Customer Service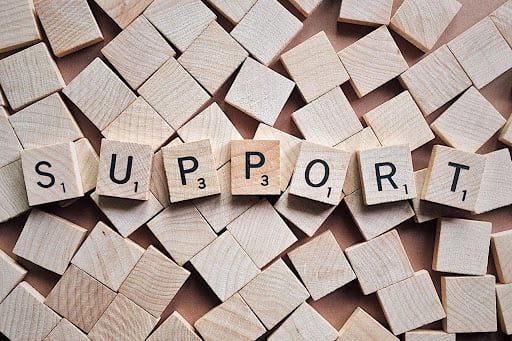 Another technology that is not on everyone's radar is a self-service site or resource for your company. No matter what product or services you sell, customers are bound to have some questions or concerns. One of the best ways to quickly provide them with answers is to set up a self-service website.
This could be a site or page with a collection of the most commonly asked questions, along with their answers. Having this allows people to easily find the information they need – without having to wait on hold or email back and forth. Of course, it is important to still give them the ability to reach out, if they need to, but by providing them with this resource, they can quickly and easily get answers to a lot of their questions.
With how important customer service is when it comes to retaining customers and ensuring they have a good experience, you should be doing all you can to boost and improve your efforts.
Blockchain Technology
Blockchain technology is another underrated option to consider at your business. While blockchain technology is often known simply as the technology behind a cryptocurrency like Bitcoin, it is capable of so much more.
In fact, there are several different ways that blockchain technology can help your business. It can streamline processes, save time and money, simplify contracts, improve hiring practices and so much more. This technology is still in its infancy, but will surely begin to see more usage amongst companies in the coming years and decades. We are only scratching the surface of what blockchain can bring to the table when it comes to businesses.
Technology Worthy of Your Attention
While these technologies might not be as popular as things such as automation or marketing software, they can still provide a lot of value to your business. Whether you decide to use online faxing, blockchain technology or all of the ideas here, they can all help your business run more effectively and efficiently overall.