High-speed internet connectivity has become an important utility in the American household. According to a report compiled by the US Census Bureau, around 90% of the households in the country have access to a fast internet service. The demand for internet speeds drastically increased in the last few months due to the outbreak of the coronavirus. People are forced to stay indoors with minimum interaction with the outside world to control the spread of the virus.
In such difficult times, the internet has been no short of a blessing, as it has helped us carry out our work without any hassle. Therefore, having a stable internet connection at home has become vital for almost everyone. However, with so many internet providers in the market, choosing the right service provider is not easy. This brings us to the topic at hand, which providers offer the best internet service in the US? So, without further ado, let us get started:
Top Internet Providers in the US 2021
1.  Charter Spectrum
Charter Spectrum is available to around 103 million customers in 44 states, which makes it the second-largest cable service provider in the US. The company is widely accessible in New York, California, Texas, and other prominent regions to serve the customers with high-speed internet.
The key feature that distinguishes Spectrum from other internet providers in the market is its easy-to-understand pricing system. The company charges the same price for similar plans throughout the nation. So, if you are moving to another state, you do not have to worry about any price hikes.
Moreover, Spectrum provides state-of-the-art customer support to facilitate its customers in the best possible way. No matter how late or early it is, if you are facing an issue with your network, simply contact Spectrum Servicio al Cliente, and the company will resolve the problem as soon as possible.
2.  Comcast Xfinity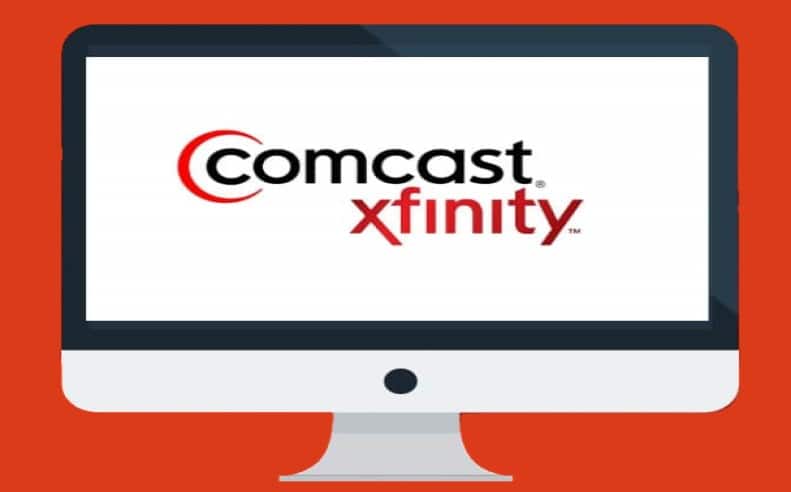 Being the largest residential internet service provider in the US, Xfinity by Comcast is available across 40 states with the greatest coverage in Illinois, California, and Florida. Internet service by Comcast is accessible by approximately 112 million customers and apart from that, the company also offers phone, TV, and home security facilities. Xfinity uses a Hybrid Fiber Coaxial Network to deliver super-fast internet service to its clients.
In this system, internet data is transmitted to the end-users over fibre-optic lines and the network automatically switches over to cable wires where fibre internet is not available. With such an extensive infrastructure, Xfinity can deliver internet speeds that can go up to 2000 Mbps, which is the country's fastest internet connection.
3.  AT&T Internet
AT&T is another major internet service provider in the US serving 21 states with the broadest coverage in Texas, Florida, and California. DSL internet by AT&T is accessible to around 123 million customers, which makes it one of the leading DSL providers in the nation.
The company also offers fibre internet in select areas with speeds going up to 940 Mbps. Since AT&T owns DirecTV, you might not find a better bundle deal of internet and TV in the whole country. Subscribers of the AT&T bundle package tend to enjoy a wide variety of premium TV channels along with consistent internet speeds.
In addition to this, you can also add phone service to your existing package and pay one smaller bill each month as opposed to paying several larger bills.
4.  EarthLink
EarthLink is also a reputable internet service provider in the US with a coverage area that spans 36 states. Like AT&T, EarthLink also offers DSL and fibre-optic internet to the residents of the country. DSL internet is accessible to around 175 million customers whereas fibre internet is available to around 27 million people.
Due to its economic prices and commendable services, EarthLink won the award of "Most Affordable Fiber Internet Nationwide" in the year 2019. So, if you are in search of high-end services at a reasonable price, check out EarthLink internet plans in your area.
Simply enter your zip code and street address on Local Cable Deals, and the website will display all the viable options available in your area. You can also compare the internet plans to find the one that perfectly matches your needs and requirements.
5.  HughesNet
HughesNet is a satellite internet provider, which is why it available in all 50 states of the country. You just need a clear view of the Southern sky to be able to get this service. Around 310 million customers have access to HughesNet Internet service, which makes it the largest residential satellite internet provider in the country. HughesNet offers 25 Mbps of internet speed with all its packages.
The difference lies in the amount of data that you get with each plan. As the MBs go up, the price increases. Nevertheless, you get an additional 50 GB of bonus data, which is accessible during off-peak hours. In case you have consumed all your monthly allowance, HughesNet will still allow you to access the internet but at limited speeds.
Final Words
These are the best internet providers in the US in 2021. Make sure to check the provider's availability in your area before comparing the plans. That is all for today, stay tuned for more insightful articles.