It's no secret that online business grows the quickest when practical and essential tools are used in daily operations. While traditional businesses were hiring various services and machines to aid with complex tasks, modern online businesses benefit the most from countless of online tools available for anyone at very affordable prices.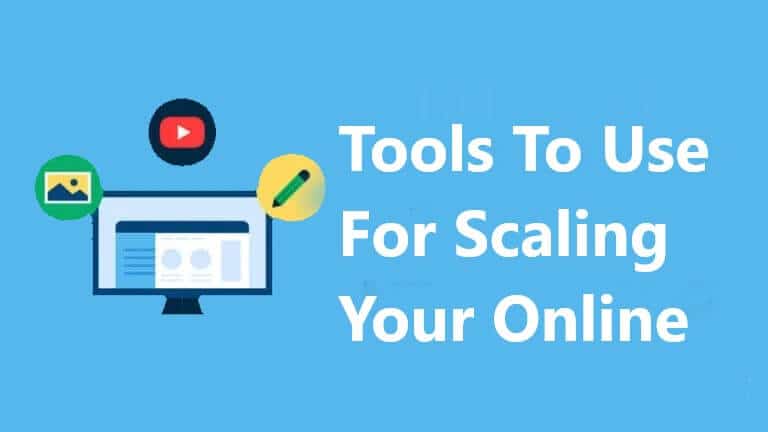 That said, in this article, we're going to cover 6 useful online/installed tools for your business and briefly explain the benefits they offer:
Ahrefs
Qubit Labs
Clockify
Hunter.io
Slack
Mailshake
1. Ahrefs
When speaking of an online business, SEO ranking is one of the most is not the most crucial element for success and profit. On this note, Ahrefs is an online toolset for backlinks and SEO analysis perfect for ranking high and reaching a quality audience.
Using Ahrefs, you can basically get information about everything you need to know about your competitor's SEO data and use that information into your benefit. You can find various content opportunities by looking at your competitors' high traffic pages, find their strategy for gaining backlinks and replicating it, get link opportunities via Alert, find high-engagement low-competition keywords, SEO shortcoming of your Website and others.
2. Qubit Labs
 Qubit Labs is a Ukrainian offshore software development company that can hire a development team for your project. You can work with Ukrainian developers as the offshore team for your company to benefit from reduced costs, easily scalable models, high-quality web development, marketing strategy, and business managing overall.
Qubit Labs teams are specialized in hiring web and software development teams for their clients, having had years of experience in the industry with countless of pleased clients in their customer record. Qubit Labs services include recruiting, HR support, project management (if you request), administrative support and team building.
3. Clockify
 As you may know from experience, effective time management is crucial when it comes to team productivity and success. That said, Clockify is a simple but efficient time tracker for your staff to better manage their time and track work hours across projects. Unlike other competitors, Clockify allows for an unlimited number of users to connect together for free and can be accessed both online on a browser and as a timesheet app.
With Clockify you can:
Track each worker's work time and bill by the hour more accurately
Efficiently mix office workers with remote workers for better productivity
Set deadlines for micro-projects
Remote workers can record/ provide proof they followed the program
Make straightforward schedules
Monitor all the workers simultaneously
Track work from afar
4. Hunter.io
 Hunter.io is an online email hunter tool that allows you to perform domain searches for email addresses of both businesses and individuals. You can search and get the domain of any business and download the file, check the email addresses for any individuals, and verify if the address is real, all at once using the bulk task hunter.io has to offer. You also benefit from lead management features that you can use to import leads and filter them by company, niche, organization, position, website, etc.
Overall, Hunter.io allows you to cleverly gather leads and information about multiple email addresses that you can later use for your email marketing or other goals.
5. Mailshake
 Now that you know how to find email addresses, let's see how Mailshake can help you market and cold email multiple email addresses at once automatically. Mailshake is a cold email tool that allows for the automatization of follow up/sending of your campaigns to a bunch of email addresses at once. This way you'll save a lot of time from having to manually send each email, scale your customer outreach, and put more effort into smart advertising rather than insignificant work.
The process of Mailshake is simple, all you have to do is plug in the email addresses, set the desired emails at the desired time and the software will automatically send the emails from your account.
6. Slack
When speaking of a proper business team communication system, Slack is dominating over email in all the important terms: speed, security, and coordination. Besides better overall functionality, additional Slack features include:
The ability to create different group channels for individual projects
Add slack bots to the mix,
Customize your notifications
Use different pool options to help with better and faster decision making
Media integration ( file, audio, video sharing from all platforms, devices, applications)
Personalize Slack interface and add specific keywords for targetted notifications
Slack is a must tool for your business if you're searching for fast, productive, and enjoyable teamwork.
Now that you know what these 6 tools are and how they can help with your online business, feel free to start using them for scaling the business.