At the present time, romantic communication between people frequently begins online. A growing number of people use the services of a popular dating site to find a loved one. In the end, it is not only a comfortable way of communication but also exciting! Today we are going to tell you 7 useful tips on how to create a successful dating site and what to do to promote it.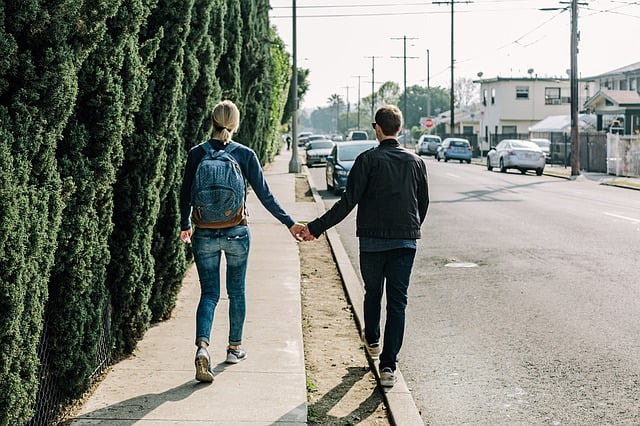 A lot of people consider that creating a high-quality dating site will certainly take a lot of effort, money, and time.
Of course, you should apply some energies to make your site useful and original. But the devil is not so black as it is painted.
Let us tell you that creating a high-quality dating site does not require a lot of effort and money. Even if you do not have any design and programming skills, you can easily cope with this task by following these simple tips.
Tips on How to Create a Dating Site
1.

Choose a niche for your dating site

In addition to common categories, there may be certain sites for lovers of same-sex romance, for singles, geeks, nerds, trekkers, pet owners, book lovers, fans of science fiction literature and cinema, etc.
2.

Take care of the site name and logo

It is very important to come up with a good name for your dating site. After all, you want to create a world-famous brand, don't you? The name of the site should be unique, eye-catching, and easy to remember.

The correct name will help users to find your site faster. Moreover, a good site name should be accompanied by a logo so that your brand will surely be remembered by all visitors of your dating site. Remember that the logo is a reflection of your company.
3.

Use the ready-made online platform for creating Dating site

Now, there are many ready-made platforms for creating websites at affordable prices. With their help, you will miss the stage where you need to codehead a site for online dating.
4.

Give preference to multifunctional templates

Dating sites are created to help people to find each other and communicate. Consequently, the design of your website should make the process of communication easier and faster. Before creating a successful dating site, it is very important to choose an appropriate template. It should contain a lot of helpful features that are easy to use for both you and the visitors to your dating site.
5.

Experiment with colors

Choosing the right color scheme is very important for a dating site. You can create a favorable atmosphere and attract a lot of users by simply combining the right colors on your website. For example, red is often associated with passion. The predominance of red in the design of your dating site can attract people who are looking for passionate partners and strive for new impressions.

If you offer services for those who want to meet a single woman for a serious and long-lasting relationship, the design of the site should be completely different. In such a case, white, purple, and blue colors are more appropriate. Blue shades have a calming effect on people. Also, you can use the purple color for the design of some elements of the site – it symbolizes the harmony of thoughts and emotions.

And as you know, harmony is very important for creating strong relationships. Moreover, you can choose a pattern the design of which is made in white and green shades. These colors are warm and positive, so such a design will surely appeal to your visitors.
6.

Think over the access from mobile devices

The rapid development of new technology has given people the opportunity to become more mobile and independent from home devices. In our time, everyone can visit the websites he needs from all over the world. All that is needed is a smartphone and access to the Internet.

Since Wi-Fi is almost everywhere now, Internet access does not pose a problem. You should take this into account. When creating a dating site, make sure that it is adapted to mobile devices. People who use smartphones and tablets for web surfing will certainly appreciate it. After all, this is the way they can constantly be in touch with people who are interesting to them, and it is very important.
7.

Marketing your site to attract more users

Search for users in social networks for single people. Advertise on websites for single people and any other places that fall into the niche of your dating site. Moreover, you should send mass emails with some special offers to interest single users.