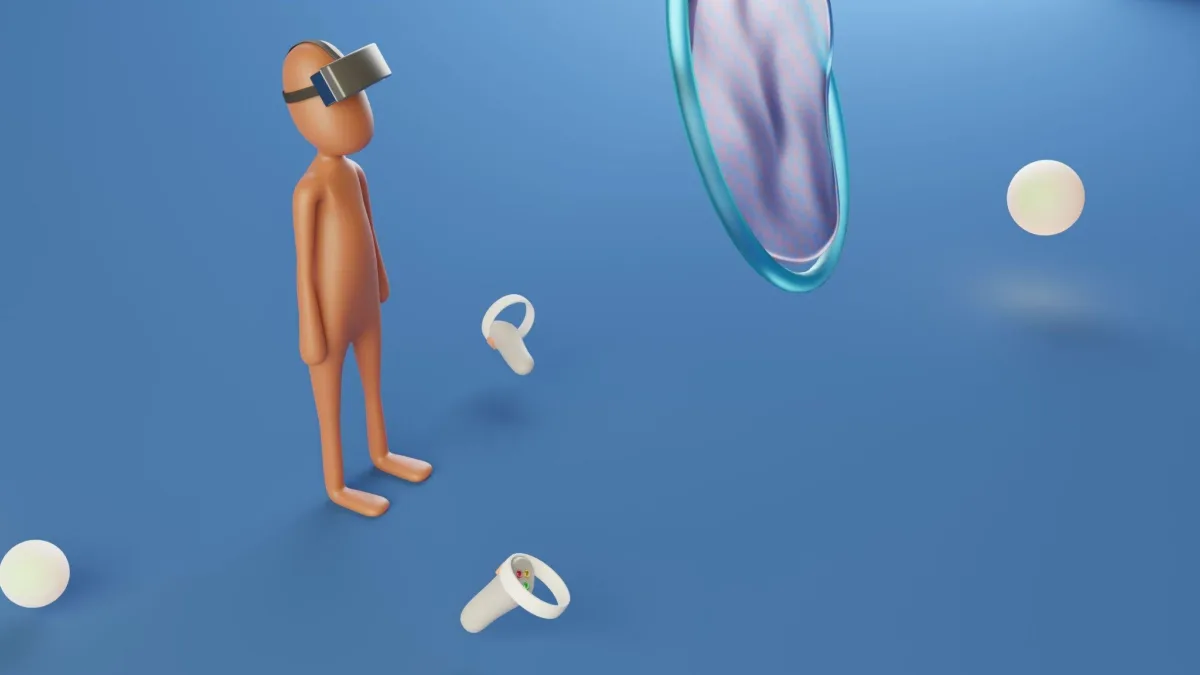 Virtual and augmented reality, spectacular graphics and art style, NFT collections and financial pyramids, celebrity hangouts, and obscene memes make more people enter the metaverse industry. Developers are searching every day for the perfect proportions to mix these ingredients into the perfect cocktail. Here are key projects whose owners have managed to achieve this goal.
Decentraland
Decentraland opened to users in the beginning of 2020. So, these days it's the most popular metaverse. On the project's website, the schedule of upcoming events for the next month takes up a dozen screens.
This digital world features presentations and conferences, concerts and club parties, exhibitions and performances, group meditation and therapy sessions.
The Decentraland universe is divided into about 100 thousand parcels. Each parcel is nothing more than an NFT contract. The land is auctioned off for the "local" token MANA, and at each initial sale the coins spent on the plot are destroyed. This is how the creators reduce the supply of MANA to keep the cryptocurrency high.
Decentraland's founders envisioned their project as a perfect democracy where key governance issues would be decided by the common will of users via blockchain technology.
Magnet
The Social Discovery Group is a group of companies for more than 20 years providing premium international online services in the area of global dating. And now within its venture studio SDG Lab they are developing and launching new projects with a focus on video streaming, AI technologies, entertainment and game mechanics. In their projects they create a digital space for interaction using augmented and virtual reality.
Magnet, one of the The SDG Lab projects, is a social discovery game. To start playing, instead of downloading their personal photos, users create their avatars based on selfies and descriptions of their interests and hobbies. If users like each other, they get access to real photos and start their relationship journey, passing various levels, stages and discoveries, just as in an exciting game. Magnet is a safe space for people of all backgrounds, genders, sexualities, and appearances.
It can be considered as metaverse: people meet and interact here, and they play games, which can help them understand each other better, find a soulmate or just entertain themselves.
The Sandbox
The Sandbox is a digital world where users can create, buy, and sell digital items. Each of them is an NFT with a unique identifier and is stored on a blockchain. The project features Play To Earn mechanics, which allows players to earn money in various ways.
If you are familiar with Roblox or Minecraft, you will easily understand The Sandbox. Like in Roblox, users can create their games and even entire worlds. And the graphics, tools for creating game objects, and other details are close to Minecraft. Furthermore, players of The Sandbox can earn tokens.
LAND is a digital property of the ecosystem, which is an NFT. Its owners can place games or different activities on them. A total of 166,464 lands will be released in the project. At the same time, 10% of The Sandbox is set aside for special gaming activities. You can sell your lands on the market and rent them out to others to get extra cash.
Summary
After all, it's hard to predict what the metaverse industry will turn into and whether it will be fully developed. However, Decentraland, the Sandbox, SDG Lab, Axie Infinity, and their developers are doing their best to make this concept used not only by technology enthusiasts but also by regular people everyday.