How to Stop Call Recording Announcementturn "This call is now being recorded". Many Android smartphone users, don't like the google dialer Announcementturn. Mobile Companies installing Google Dialer as a default dialer or Calling app on their devices instead of customizing Dialer. When someone tries to record a call, the dialer app starts giving an annoying notification like This call is now being recorded and the other side person knows that his call is being recorded. This feature is not like everyone's and also I  don't like this.
But how to turn off call recording announcements? So In this post, I will share the best Method for any android smartphone.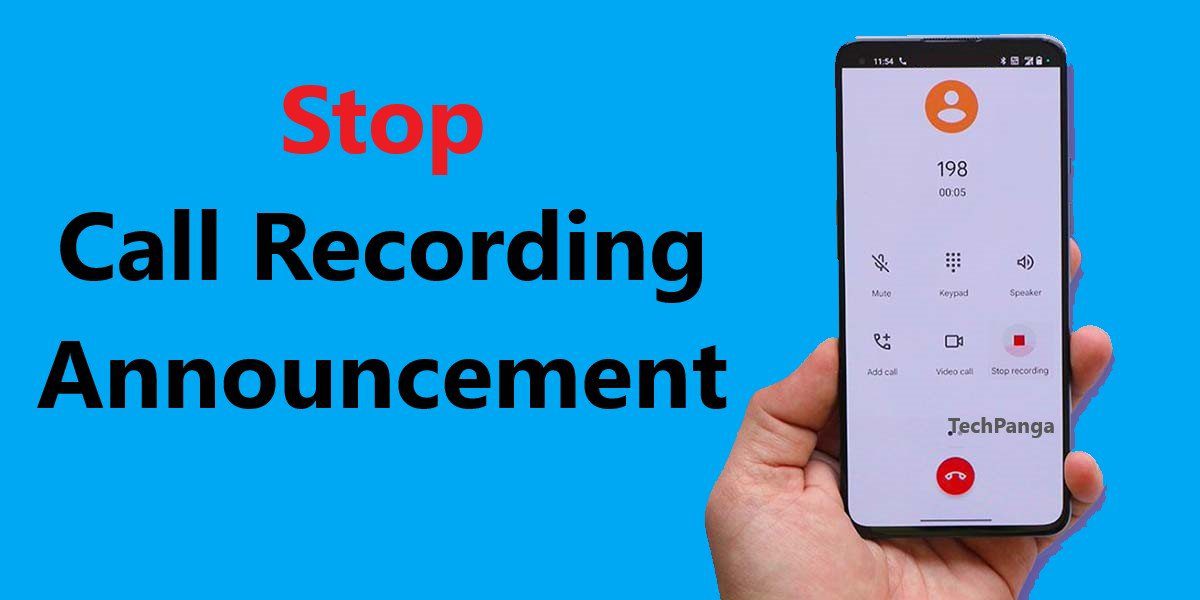 Recording calls without notifying all participants is illegal in some jurisdictions. We won't go into much detail, but it would be ethical to inform the other party before starting the call recording. On the other hand, Google's way of forcing announcements all the time isn't a great implementation either. Google should leave the choice in the hands of users – at least in areas where there are no such laws.
How To Stop Call Recording Announcement
Google's phone app comes pre-installed on almost every smartphone today, including Nokia, Samsung, OnePlus, Vivo, Oppo, IQOO, Realme, Xiaomi, Poco, Motorola, Sony, and Honor. This application is also used on some regional phone brands. So, this is a pretty universal guide and should be applied
Google Dialer uses text-to-speech to read the text and make recorded call announcements. So, we will solve this problem by using a different text-to-speech service. The change might prevent the Google Phone app from generating an audio file to play as a recording announcement, thus muting it.
Use TTSLexx App for Stop Call recording voice Notification
1. At First, Install TTSLexx App from Google Play Store.
2. Next go to Phone Settings & Search "Text to Speech".
3. Tap the PreferedEngine of choice and change the value to " TTSLexx " from Speech Services by Google. Confirm the next standard warning.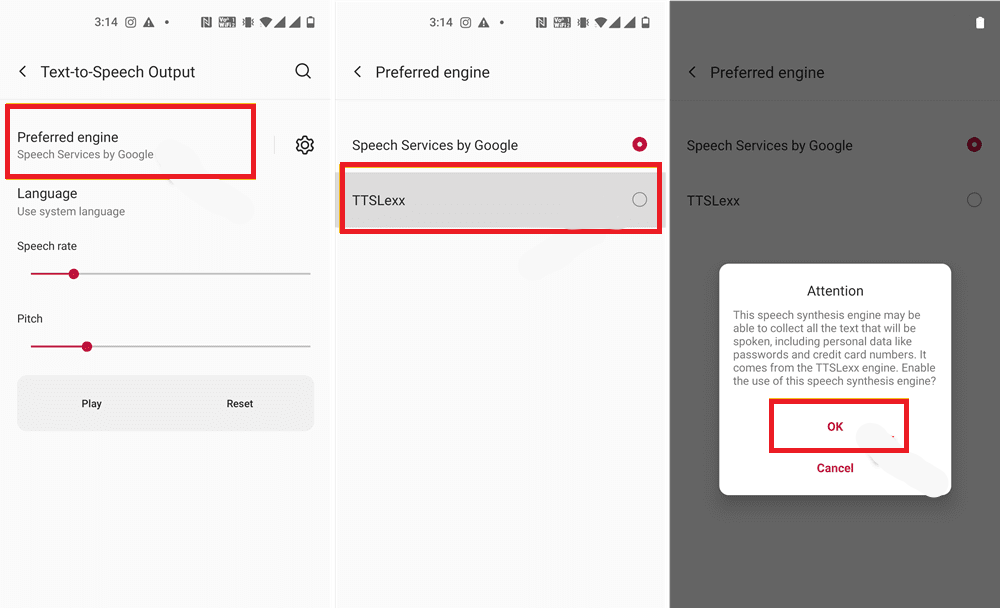 4. Now go back to the home screen & Clear the Data of the Phone Dialer.
5. Open Settings > Apps & notifications > See all apps On your phone,
6. Scroll and find the "Phone" app. Tap to open the details.
7. Tap "Storage and cache". Then tap on " Clear storage ".
8. It's done! Open the Phone app, make a call and start recording.
Read More: Best Sites To Download Cracked Android apps apk
Stop Call Recording Announcement Without TTSLexx App
If you want to stop Call Recording Announcement without TTSLexx, then you can just revert the changes without clearing the phone app data.
2. Tap on Preferred engine and change Speech Service by TTSLexx to Google.
3. Now go to Play Store & uninstall the app.
4. Still you can record calls without announcement.
5. Don't clear phone dialer data.
Is it TTSLexx app safe for use?
There are warnings about collecting data including passwords and credit card info.
This app is completely safe. The warnings you see are standard warnings that are issued when you change the input method. The application does not collect or store any personal data nor does it connect to the internet. All your information stays safe on your device.