The sports market is one of the biggest in the world, therefore it should not come as a surprise that there are going to be a number of technological trends that we will be able to spot over the coming year.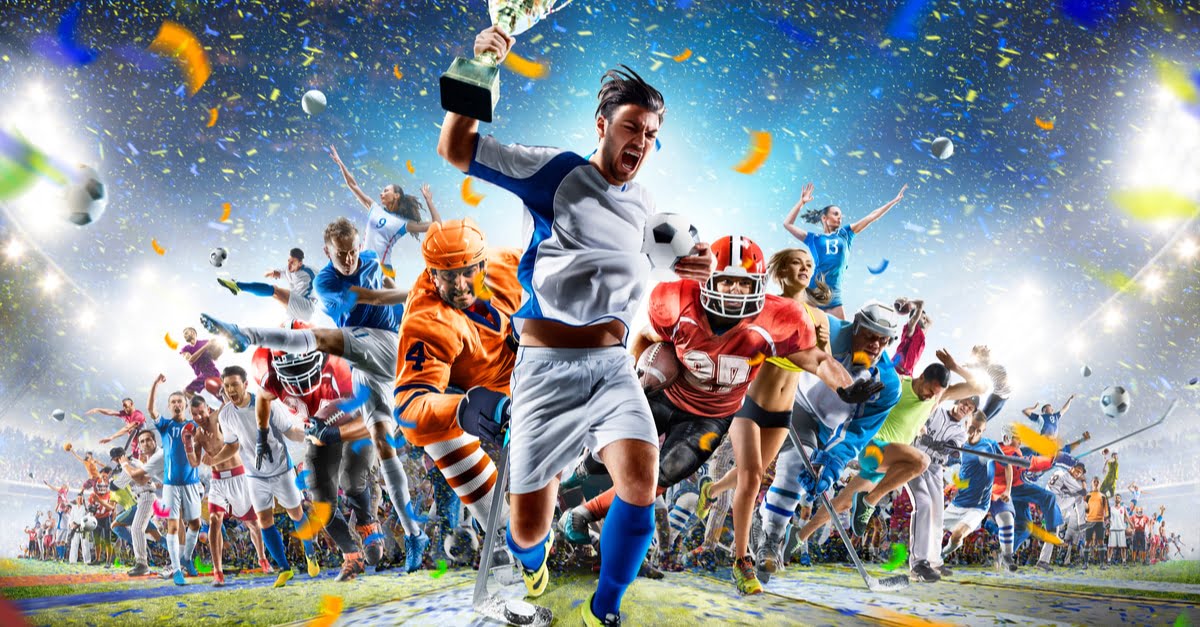 When looking at the US sports market, data provided by Statista in 2019 had shown that the North American sports market was thought to be worth around $71.06 billion and expected to reach a level of around 83.1 billion by next year (2023). In order to work out the data, segments included things such as gate revenues, media rights, sponsorships, and merchandising.
Indeed, it is clear to see that the sports industry within the continent is increasing at a rapid rate and is providing those with a business interest a potential opportunity to get involved and invest. However, when you consider what some of the tech trends could be across the next 12 months, it really is far from a surprise to understand why so many are looking to try and take a slice of the pie that has been made available.
So, what are some of these trends that could happen?
Live Streams
The live streaming of sports has become a highly lucrative business and one that many big organizations have already looked into as they have realized just how much of a money-spinner it can be.
Indeed, Amazon has already struck a deal to stream Thursday Night Football exclusively between 2022 and 2033 via its Prime service. It is understood the technology giant is paying $1 billion per season for the exclusive rights.
Apple has recently decided to take a look at providing a live stream service, with news having recently broken suggesting that they are looking at the MLB as an option. It has been claimed that the technology giant is reportedly 'ready to spend billions' on live sports content deals over the next four years, with talks over streaming MLB weekday games having been held.
There are a number of streaming platforms that already exist in Europe, whilst DAZN already provides North Americans with access to a collection of live sports via its platform, therefore it would not be hard to see these services become bigger and more influential within the sports industry in 2022.
Mobile betting
Perhaps one of the biggest tech trends to be experienced in the coming 12 months is going to be the emergence of sports betting apps and the use of mobiles.
Of course, there has been a relatively huge boom in regard to sports betting over the last few years already, as a number of US states have decided to relax restrictions and allow their residents to use a number of products such as the Unibet's Virginia mobile sports betting app where online wagering has been made legal.
With the likelihood of even more states likely to begin to calm the regulations that they have in place in 2022, with some of the most populous still to decide what to do, there is every chance that mobile betting will become even bigger in 2022.
VR reality
Perhaps one of the technological advances that sports fans would welcome over any of the others is the ability to be able to watch the sporting event of their choice via the use of virtual reality. For some, there might be nothing better than being able to be sat at home and experiencing an event as if they were physically there, whilst remaining as comfortable as they can be.
With the introduction of the Metaverse, there is every chance that we could see VR and AR (augmented devices) being made widely available and the sports industry could be one of the very first to benefit from their introduction.
Artificial Intelligence
Artificial intelligence (AI) is a technology that continues to evolve at a rapid pace and one that continues to get better as it manages to learn new things. Indeed, it is already used widely across the sports industry, with many using the data collected from it to form certain analytics and break down big data, whilst others use it to look at statistical data from performances that have happened.
It would not be a surprise to see AI have a greater impact in 2022 and potentially do even more than it can already do, thus having a significant impact on the sports industry in the US.