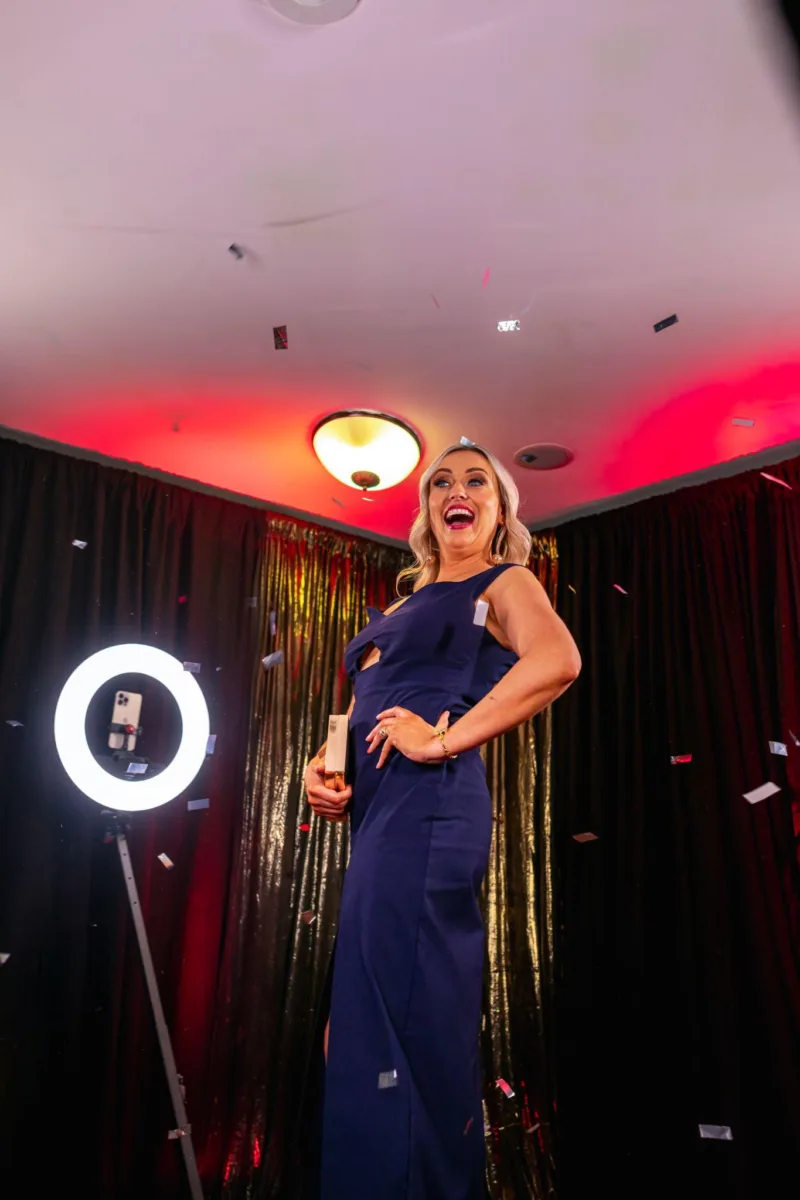 In the modern age, it's imperative that photo booth experiences provide more than just the simple snap-and-print routine. Snappic, an innovative photo booth and 360 video booth software provider, is revolutionising the industry by offering unique, memorable, and engaging photo and video experiences. Built for iOS devices, their software utilises cutting-edge features such as VideoFX and sophisticated data analytics, crafting a one-of-a-kind experience for every user. Regardless of whether you're an established photo booth company or a newcomer in the field, Snappic offers the perfect solution to elevate your booth experience and captivate your audience.
Unlocking the Power of VideoFX: A Deep Dive into Snappic's Game-Changing Feature
The evolution of photo booth experiences is intimately tied with advancements in technology, and Snappic's VideoFX feature encapsulates this progression perfectly. While the ability to chroma key out green screens remains a significant aspect of VideoFX, the real magic lies in the depth of its video timeline, comprehensive effects, and overlays that allow for creation of captivating video experiences.
Imagine not just capturing moments, but curating an entire narrative around them. VideoFX empowers you to create dynamic, compelling video experiences, providing an in-depth timeline for seamless sequencing of scenes. Your vision of an ideal moment is no longer static, but a living, moving reality that you can manipulate and perfect to your heart's content.
The extensive range of effects and overlays elevates every video from a simple capture to a work of art, offering a plethora of aesthetic choices to truly make every experience unique. You can add an air of mystery with a noir effect, transport your clients to a comic book with a pop art overlay, or even recreate the ethereal beauty of a vintage film.
With VideoFX, Snappic offers more than a tool – it provides a comprehensive builder for amazing video experiences. This feature lets you go beyond being a mere photo booth operator to become a creator of captivating, share-worthy content. VideoFX turns your photo booth into a powerhouse of creativity and entertainment, ensuring every event is unforgettable.
Leveraging the Power of Analytics with Snappic: Boosting Engagement and Insights
Snappic's software doesn't just offer cutting-edge photo and video experiences; it also serves as a powerful tool for data capture and analytics. With features enabling the collection of email addresses and phone numbers, along with capabilities to run surveys and competitions, the software can provide an invaluable understanding of your audience.
Imagine this: as your customers revel in the dynamic experiences provided by the 360 video capture, you're gaining valuable insights into your clientele. This information enables you to tweak and refine your offerings, ensuring you always stay one step ahead of the competition. The data captured will help you understand what your customers love, what they want more of, and even what they're not so keen on, thereby equipping you to enhance their experience.
Beyond Direct Social Integration: Understanding Snappic's Approach to Media Sharing
Snappic's software allows guests to share their media instantly with themselves using various sharing methods such as email, text, QR sharing, and Airdrop.
This user-centric model promotes a more personal experience, giving guests control over their content and where they choose to share it. After all, some moments are meant to be kept private, while others are perfect for sharing with the world. This versatile approach ensures that each guest gets to choose their preferred way of sharing their cherished memories, leading to a more satisfying, personalised experience.
Snappic is committed to providing memorable and unique experiences, and its approach to social sharing is just another example of how the company is innovating to meet the needs of modern users. It's more than just a photo booth software provider—it's a conduit for creating and sharing unforgettable moments.
Snappic has redefined the boundaries of the photo booth experience, bringing a touch of modern innovation and digital interactivity into the equation. With its potent combination of VideoFX and analytics capabilities, Snappic offers photo booth companies an opportunity to stand out from the crowd and deliver unforgettable experiences. It's thoughtful design and powerful tools, from green screens to 360 video capture, offer unparalleled flexibility and creativity for event organizers and attendees alike. As we step further into the digital age, Snappic's pioneering photo booth software embodies the future of interactive entertainment, ushering in a new era for the industry.