Technology plays a critical role in nearly every industry today. It is important for companies to make sure they have reliable hardware and software for their organizations; however, it can be hard for people to keep up with the rapid changes that take place in this field. Traditionally, companies have kept their IT services in-house; however, many companies today are looking at the possibility of remote IT support. There are a few important benefits of working with IT services in a remote manner that everyone should keep in mind.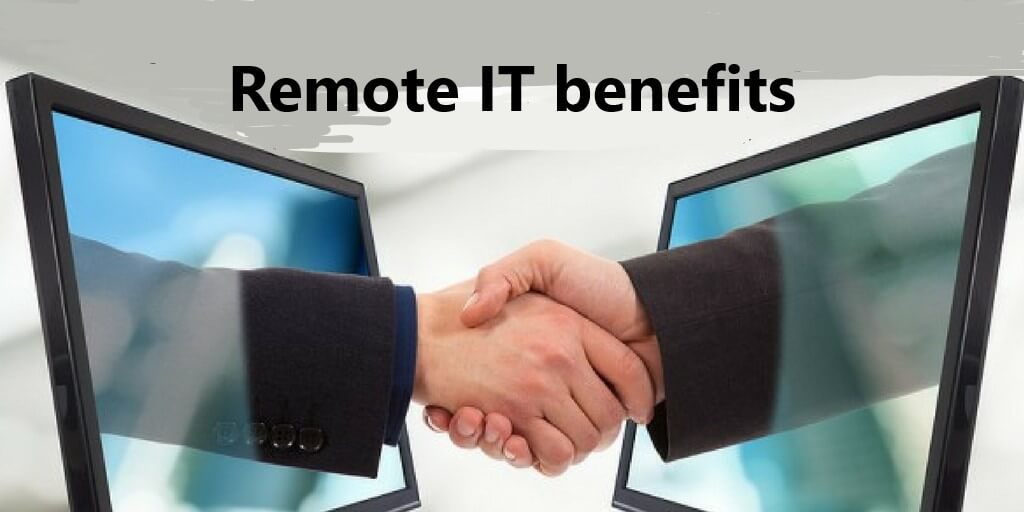 Faster Response Times
One of the first benefits of working with remote IT is faster response times. Those who have had to hire an acute IT repair technician in the past likely know what it is like to sit there for hours waiting for them to show up. This can put a severe dent in the productivity of the business for that day. With remote IT, this is not a problem. Most remote IT services are able to access the hardware and software of their clients remotely. This means that they can provide immediate assistance with whatever the issue might be. This includes everything from a slow internet connection to a possible virus.
Preventative Maintenance
Another major benefit of working with remote IT is that they will handle preventative maintenance. Companies invest a lot in their hardware and software. It is important for businesses to get the most they can out of their IT assets. This is where preventative maintenance comes in. Preventative maintenance serves multiple purposes. First, this helps IT professionals identify potential issues with their hardware and software before they balloon into major repairs. Second, preventative maintenance ensures that all of their hardware and software is working at peak performance. Preventative maintenance is one of the most important parts of remote IT services.
Reduce Overhead Costs
There are some people who feel that remote IT services are expensive; however, with IT professionals, companies are actually going to save money. There are several reasons why professional IT services help companies save money. First, companies save money on repairs. With remote IT, potential issues will be identified before they become problems. Second, companies can shift IT costs that are usually handled in-house onto a responsible third-party. Finally, remote IT services also provide clients with connections to some of the leaders in the industry, allowing them to access the latest hardware and software at a discount.
Increase Business Productivity
Finally, with remote IT services, businesses are going to be more productive. In the past, companies used to have technicians come to their place of work, disrupt their flow, and impede their daily operations. With remote IT professionals, this is not going to be a problem. Because IT issues can be handled remotely, the tech team will stay out of the way. Most remote IT tasks are handled in the background. As a result, employees will be able to go about their days without having to worry about the distraction of the IT team. In this manner, businesses are more productive.
Count on the Services Provided by Remote IT Professionals
These are just a few of the many benefits that people will receive by enlisting the help of remote IT providers. When companies decide to go with remote IT, they can rest easy knowing that their hardware and software are being monitored and updated in the background. This frees up business leaders to focus on more important issues, such as growing their companies. With this in mind, anyone who is looking to save time and money should consider working with remote IT professionals.