It might be difficult to run a fabrication or manufacturing facility. Things can become too much to handle, from recruiting qualified personnel to getting the appropriate equipment. CNC machinery is one area where manufacturing organizations appear to be having trouble. This piece of machinery can be fairly pricey and needs experienced labor.
Whether you're looking to buy used CNC machines for sale or want to buy new CNC machines, this will provide you with the pros and cons of both used as well as new CNC machines respectively.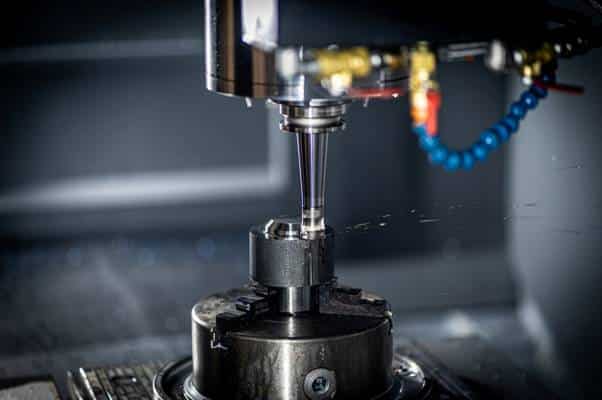 The Pros and Cons of New Machinery
Like new toys, new equipment can be very exciting. It can, however, be rather pricey. You should consider all of your options before deciding because of this. Use this list of advantages and disadvantages of new equipment as a useful place to start.
Pros
New machines are reliable – You won't need to be concerned about prior owners or use.
Modernity: The most recent features and technologies will be found in new equipment.
Productivity – There won't be any unexpected lulls in your output to worry about.
Cons
Cost – The price of new equipment might be rather high.
New Technology – If your machine operators have been working in the field for a while, they may find it difficult to understand new technology.
Finding the Right Provider – When purchasing new machinery, you'll need to invest time and energy in your search for a dependable supplier.
The Pros and Cons of Used Machinery
Purchasing used CNC equipment may be your best option if you're looking for ways to save money. Use this list of benefits and drawbacks as a guide to assist you in deciding which option is best for you.
Pros
Inexpensive – Used equipment is significantly less expensive.
Machine Quality: Because they have presumably been thoroughly analyzed from the inside out, used machines typically offer higher machine quality.
Options – If you're looking to purchase CNC equipment, you'll likely find more used options than new ones.
Cons
Previous Ownership – Just like with old automobiles, it's impossible to know how many people have owned a piece of machinery before you.
Inspections — In contrast to purchasing brand-new machinery, you should ask for authorization to inspect the machinery you intend to purchase. It's not the most practical use of your time to do this.
Downtime – Choosing to acquire secondhand equipment may take longer than choosing to buy brand-new if you need to buy new machinery because your old equipment was beyond repair.
Conclusion
You now have some information to consider as you choose whether to purchase new or used CNC equipment, but there are still some considerations to make. You should be knowledgeable about a machine's various parts and how to spot potential issues, such as the warning indications of a malfunctioning ball screw assembly, before investing in new or used equipment.
Make sure to do your research on additional parts and frequent issues that need to be fixed. By doing this, you can make sure your decision to purchase CNC equipment is well-supported.