Gaming started way back in the 1950s and 1960 when computer scientists began experimenting with simple games and simulations. The first game was played in an MIT lab in 1962, a thrill only the computer scientists involved can tell us about. However, today, gaming has blossomed into a profitable industry, with revenues of up to $159.3 billion as of 2020.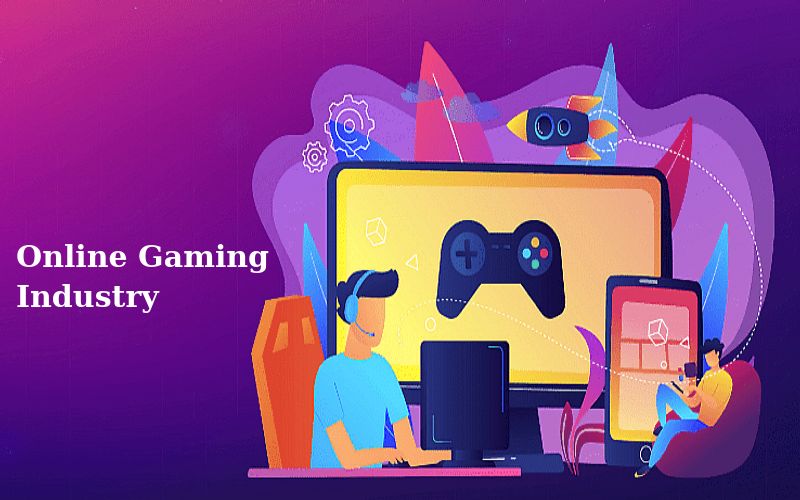 This growth is a result of technological advancement. Thanks to tech, gaming is not only an entertainment and pass time but is used for educational purposes as well. So, which technologies have shaken the gaming industry so much and changed the direction of how games are played? Let's find out.
The use of 3D graphics
Previously, all online games were based on two-dimensional graphics. 2D means the games had tons of text accompanying the game, which wasn't exactly appealing to the players. However, with the invention of three-dimensional graphics and other special effects, the games are more realistic and appealing.
With 3D graphics, computer scientists have more instruments to build realistic textures, characters and even enable in-game interactions between objects and players. As a result, a player can easily immerse themselves in the gaming world and feel like they are part of the world they play in.
Read More: How Computer Games Can Improve Education
Gaming and The Cloud
In the online gaming scene, cloud gaming and 3D have made it possible for game designers to include several graphics in the casinos to make them more natural for you. In addition, because the cloud is all about storage, designers get more space for the games, which means you have a better wagering experience.
This way, there is no issue of bulky software that makes high-resolution gaming impossible. Some arguably say it's the future of online casinos.
Artificial Reality and Virtual Reality technology
If you love gambling, then you know that tech has also changed how you play. AR and VR have enabled you to have interactive gambling and feel like you play in a casino. That is, you get a life-like playing experience, the same way you would when playing in a real casino.
So, when choosing the best Indian online casino, check to see if they offer this experience to make gaming worthwhile.
Facial recognition
When gaming started, you had to pick a character from the ones available in the game. While this was fun while it lasted, things have changed quite a bit due to face recognition tech. Facial recognition works hand-in-hand with 3D scanning to allow you to create a custom avatar that looks like you. That's not all. 
You can use the technology to transfer your expressions to other digital creations and even transfer your emotions to the game. This is done by scanning 78 different points of your face. For instance, when you grimace a lot during a game, the screen can tell you find the game difficulty a bit high, and thus, dial down.
Use of voice recognition
Face recognition also came to play with voice recognition tech for everyone who's too lazy to pick up their controller. Voice recognition isn't a new technology, but it just started becoming popular in the gaming world.
Today, computers can recognize the voice commands you give. For example, you can turn the console on and off through your voice and give commands during play. You can also use social media, play music, and search the web.
Improved security
Security is vital in any gaming sphere. Think about buying your favourite games and while betting for your favourite teams. You need to input your financial details, which if you know anything about online, should be highly secured to avoid fraud. Because of technology, the online gaming industry is seeing a security improvement that makes online transactions easier than they ever were.
You can trust most sites and members of the community because the tight security is preventing cyber hacking and fraud. With the increased use of fingerprint recognition, facial recognition, and voice recognition, you can build a firewall around your financial cards so others can't make transactions on your behalf.
Mobile gaming
You can agree that mobile phones are a phenomenal piece of technology that changed how people communicate and how games are played. According to research, an average person spends at least 5.4 hours every day on their mobile phone.
Mobile gaming is more prevalent than it has ever been, especially in the online gambling space. More people have found a way to gamble and access their favourite sites through mobile, making a thrilling game a tap away. Also, mobile phones are available to almost everyone, making gambling easily accessible to all.
Without a doubt, technology has played a significant role in how people play games online. As tech continues to improve, you can expect more changes in the future. But for now, enjoy how interactive and real the games are, as you look forward to what the future holds.