Ever since Facebook and Mark Zuckerberg embraced a new brand identity known as "Meta," there has been a myriad of opinions and views on what a connected digital world means. It is hard to go online nowadays without seeing somebody discussing the Metaverse, whether in derision or rapture.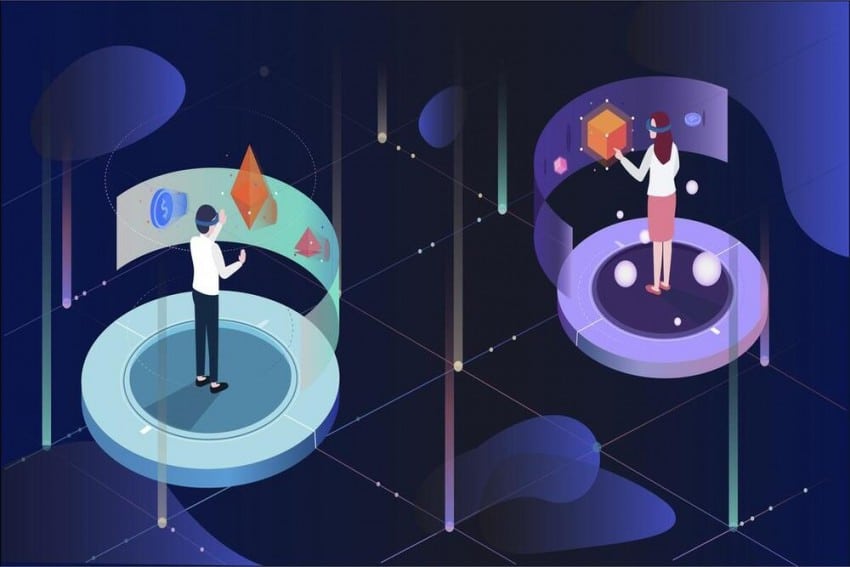 In a 1984 sci-fi novel, Neuromancer, William Gibson wrote about an imaginary world where people projected their imagination on the internet. Today, Metaverse is converting Gibson's thoughts into reality.
Believe it or not, Metaverse will change every task we perform on the internet. Whether you want to play video games, visit the marketplace, or win some rewards through an internet casino, you will be able to perform those actions in real-time through Metaverse.
The integration of the Metaverse with internet casinos is inevitable, and many big casino websites are putting their efforts to convert this concept into reality. Below we will learn about Metaverse and how we can integrate it with online gambling.
Cryptocurrency Casino and Metaverse – What You Should Know
Today, many internet gambling sites allow users to deposit and withdraw their funds with cryptocurrency. So, we can anticipate that it would be the future of internet casinos. Frankly speaking, transferring cryptocurrency from the crypto wallet to the casino website would be such a relief. If this happens, you no longer have to share your banking details with the casino website, increasing security levels.
In August 2021, Atari announced that they would enable their users to access their crypto-based casino through the Metaverse, Decentraland. In this casino, players would play internet casino games, such as lotteries, slots, and tables in virtual reality.
Plus, they would be able to handle their transaction through cryptocurrency. Atari talked with the fans, unveiling that users will be able to play internet casino games using cryptocurrency. He further states that the blockchain system will prevent game-rigging and scams.
Internet Casino and Metaverse
Have you ever visited a physical casino? If yes, you must have noticed the flashing lights, hundreds of milling, and the high ceilings. These casinos are designed in a way that keeps gamblers excited at all times.
Now imagine having that experience at home, virtually. That's what Metaverse is all about. When it is integrated with online gambling, you can enjoy a luxurious and fascinating experience without leaving your home.
During the early days of the internet, internet gambling was a big thing for gamblers. That was the first time when people could gamble without leaving their homes. However, they couldn't have the same experience as physical casinos.
But, now, as we are heading to the new era of technology with Metaverse, you can enjoy a realistic online gambling experience. If Metaverse internet casinos are a success, you can interact with players around the world, and place real-time bets, and win casino games through virtual reality. And when you are done with gambling, you can take off the VR headset, and you are already home.
Conclusion
The Metaverse will revolutionize the internet as well as online casinos. With a virtual gambling experience, you can play exciting games and interact with people through virtual reality glasses. All you need is an internet connection, and you will be able to jump into the virtual world of casinos. Today, many online casino platforms are working on integrating Metaverse with internet casinos.
Once they are done, you can interact with your friends and play casino games from the convenience of your home. In the end, we can say that the integration of online casinos and Metaverse is inevitable and will change our world forever.