Initially, LMS for business was designed to replace meetings about compliance issues that end with a signing of the contract. However, now, LMS can be used for various other things besides revolutionizing the way companies share their information and tactical knowledge with their employees.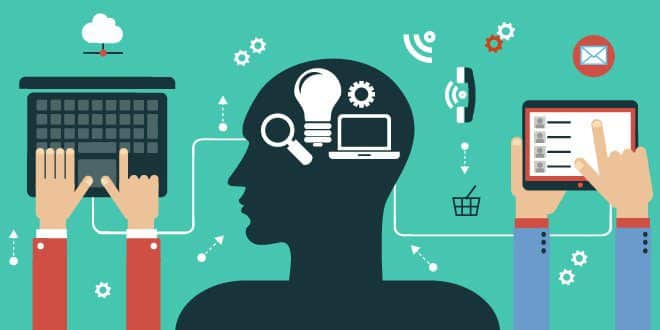 LMS can be used to replace dull corporate training with a more interactive, stimulating, and engaging one. Unlike the older versions of LMS, the modern LMS is easy to use and accessible thus making the employees feel more connected to the company.
For businesses, LMS should have some specific features so that the system can match the standards of the business and it can be used up to its full potential to ultimately profit the business and the employees in the end. Here are some such features;
Authoring Capability:
An ideal LMS won't just deliver and track progress but also allow one to design, create and host courses. Modern LMS has a lot of authoring tools and options such as options to incorporate, texts, photos, videos, documents, quizzes, and many more.
Without such options, you will have to go through an extra step of originating content from a creation software and then importing it to the LMS which is pretty time and effort-consuming. 
Scalability:
The ideal LMS lets you make changes in your created courses. The industry standards and learning needs are ever-changing. So, changes in the LMS eLearning courses are inevitable.
If your business is in such a stream of changing standards, the LMS needs to be agile enough to make the shifts faster, thus giving your options to upgrade the courses to match organizational needs without any extra effort. 
Integration:
LMS should never be a disconnected software remotely working on an 'island'. Rather, it should accommodate the ability to integrate with other tech and software to create more relevance to eLearning.
Any modern LMS will give you the scope to integrate the system with other departmental systems like the CRM, employee onboarding, Human resources, and even analytics, giving access to the learners to understand the issues and feel like being a part of the organization. 
Collaborative Measures:
Another feature that is very important for business LMS is that it should allow the learners to collaborate, make conversations, and share ideas. Just like real classrooms, eLearning to works better when there are exchanges of ideas between peers.
Such exchanges build up a sense of community that ultimately benefits the company. A modern LMS enables a networking platform, discussion board, file sharing, virtual chats, etc. to collaborate, have meaningful professional conversations and share ideas. 
White Labeling:
Lastly, an ideal modern LMS allows you to customize the interface to match the company branding. It may let you add your logo and brand name throughout the learning program. This feature is called 'white labeling' which can be more appropriately called branding.
This feature also lets you change the color of the interface to match your logo theme. This way the LMS eLearning courses do not feel like an alien and rather seem like an inherent integral part of the company training itself. 
Conclusion:
The modern LMS is not just software to train the employees anymore but it is also a way of helping the employees learn and make them feel more connected to the company and their teams. Thus LMS has to be way more flexible and agile than before.
This software is required to have the features to let people be trained, connected and aware while also being accommodating to quick changes in modules. Thus, a modern LMS like Lessonly reviews can be the perfect option for such scenarios.
Lessonly's drag and drop authoring features let you create courses easily and being agile enough, it also lets you make changes in them. It also has features for the learners to collaborate and allows integration with other systems making it one of the most advanced LMS available.