"Ahoy, matey!" is what we usually think of when we hear the term 'pirate'. But in today's tech-driven world, pirates don't just sail the seven seas. They're on our computer screens, offering tantalizing deals and software for free.
But is it worth the risk? And more importantly, is there a real difference between licensed software and pirated software? Let's set sail on a digital voyage to uncover the truth.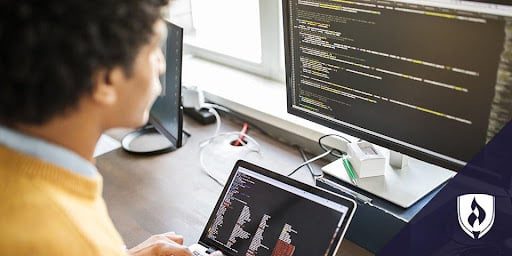 The Value of Licensing
Licensing is the unsung hero behind every premium software experience. But what does it offer that makes it so invaluable?
Integrity Assurance: When you opt for licensed software, you're getting a product that's undergone rigorous testing. Quality control ensures that the software delivers on its promises, free from defects or subpar performance that often plagues pirated versions.
Tailored Experiences: Licensed software often offers personalized settings and configurations, remembering user preferences for a tailored user experience. Think about those nifty features that cater specifically to your workflow; that's licensing at work.
Collaboration Features: Many licensed software, especially in the professional realm, provides advanced collaborative tools. Whether it's real-time document editing or shared project management, licensing paves the way for teamwork.
Accountability: Licensing establishes a clear chain of responsibility. If there's a hiccup or a malfunction, there's a dedicated team responsible for setting it right. Compare that to pirated software, where users are often left to fend for themselves amid issues.
Ethical Consideration: Beyond tangible benefits, purchasing licensed software supports developers, encouraging further innovation in the tech world. Every penny spent on licensed software goes back into refining and advancing the digital tools we rely on daily.
In essence, licensing isn't just a purchase—it's an investment in quality, reliability, and the broader tech ecosystem.
Advantages of Licensed Software:
Updates & Bug Fixes – Regular updates ensure that the software is protected from the latest threats and optimized for the latest tech. Remember that time when a program kept crashing and then, after an update, started working like a charm? That's the magic of licensed software keeping up with technological evolution.
Customer Support – Ever tried solving a software glitch at 3 am? With licensed software, help is just a click away. These 24/7 support teams are there to ensure smooth sailing.
Compatibility & Integrations – Most licensed software is made to play well with other popular software. This ensures that you can integrate and expand your toolkit without any hitches.
Safety & Security – This is crucial. Using licensed software ensures that the application doesn't contain any malicious codes. If you want to further secure your PC with PIA's VPN for Windows, you'll add another layer of protection to your digital endeavors.
The Hidden Costs of Piracy
While it might seem like pirated software is giving you the same program without the price tag, there's more beneath the surface.
Malware & Viruses – Many pirated software come packed with these unwanted gifts. A study by IDC showcased that a whopping 33% of pirated software contained malicious code.
No Updates – With pirated software, what you see is what you get. There's no evolving, no adapting, and certainly no updates.
Legal Repercussions – Software companies are always on the lookout for piracy. Being caught with pirated software can lead to heavy fines and, in some cases, even jail time.
Performance Issues – Since pirated software often misses crucial updates, you might find them lagging, crashing, or simply incompatible with newer hardware or software.
Making the Right Choice
Choosing between licensed and pirated software isn't just about saving a few bucks. It's about understanding the value of what you're getting. It's about weighing the long-term benefits of security, performance, and peace of mind against the short-lived thrill of getting something for "free".
Imagine buying a car. You wouldn't want one that's stolen, even if it comes cheap, because of the risks and the lack of guarantees. Similarly, with software, it's always a better idea to invest a bit and enjoy a smooth ride rather than opt for a bumpy one full of unexpected pitfalls.
And if you're concerned about security (which you should be!), remember that even the best software can be vulnerable without added protection. So, after securing licensed software, ensure you secure your PC with PIA's VPN for Windows to fortify your digital boundaries.
In Conclusion
In the grand battle between licensed and pirated software, the differences are stark. While the allure of free software can be tempting, the hidden costs, potential threats, and missed opportunities of pirated software are just not worth the gamble. Make the right choice. Opt for licensed software, stay updated, stay protected, and sail smoothly in the digital seas.