Instagram is all about visuals. Pictures and videos can easily be shared in the newsfeed and stories to increase your following, strengthen your profile and promote your business. Instagram always strive hard to come up with new features and tools to entertain its users. The 60 seconds limit of a video is a huge opportunity for business that can be used smartly to strengthen their digital marketing efforts. Being an online marketer, you should make some tweaks in your digital marketing strategy and make the most of Instagram's video feature to promote your business.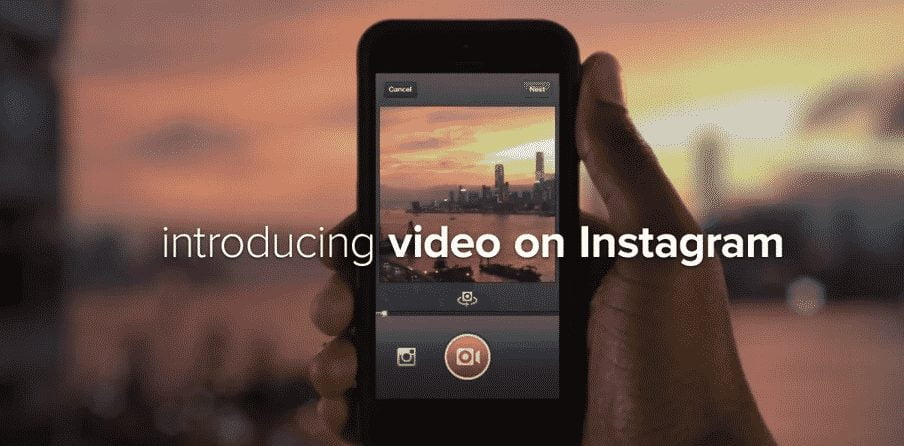 Creating video posts is a smart strategy that can help you catch the attention of your existing and potential followers. You can use video clips to increase brand awareness and inform your audience what your brand has in store for them. Try to make your videos fun, engaging and interesting to grab the attention of your prospects. One of the major benefits of creating video posts is that they will automatically start playing which make people watch your video. Therefore, it is essential that the first few seconds of your video are visually appealing and get viewers to stick around to watch the whole video.
If you want to make your next marketing campaign a huge success, start using Instagram's video feature and gear up for the best results. Here are some easy and simple ways to smartly use Instagram's video option to promote your brand.
Creatively Define What Your Business Offers
Marketers can use Instagram's video feature to define what services or products your brand offers beautifully. Make sure to choose a cover image that entices people to click on the clip and keep your videos engaged. Remember, you have only 60 seconds to describe the USPs of your products or services, grab the attention of the audience and bring their interest in your brand. After viewing the video clip, your visitors will get a better understanding of what your business does and what is it all about.
Focus on Brand Storytelling
https://www.instagram.com/p/BlELwajn-pB/
You can use the element of storytelling to make your videos more interesting and attention-grabbing. It is a perfect way to connect with your audience on an emotional level and define your business facts, experiences, and success stories. Posting brand storytelling videos will help you showcase the real reason behind your business, its core values, mission statement and define your brand more creatively.
Share UGC
https://www.instagram.com/p/Bt1Cb5EFdn2/
To make your Instagram marketing campaign more effective, you can harness the power of UGC and share videos that your customers created and shared. UGC is one of the most popular yet results-driven marketing tactics that utilize pictures and videos shared by real people. When you incorporate UGC in your videos, it will make your brand look more authentic and create a stronger, emotional connection with your audience. Furthermore, using UGC to create your Instagram video posts will surely help you build awareness and increase ROI.
Share Informational Videos
Using educational, tutorial, how-to videos on your Instagram profile is an excellent strategy to explain the benefits of your products intelligently.You are educating people about your industry and building and establishing your brand credibility. Many fashion brands are making the most of DIY and how-to videos to promote their productsand get the most out of their products.
Make the Most of Instagram Stories
Instagram Storiescan play a key role in promoting your brand and driving more sales. Since Instagram active users view Instagram Stories regularly, brands can take the maximum advantage of this feature and integrate Instagram Stories video to their marketing strategy. You can generate a sense of urgency among your audience by simply adding a limited-time offer oradd a human touch to your brand by sharing the behind-the-scenes videos.
www.instagram.com/p/BbmraWrFfWU
In addition, you can share how you manufacture your product and focus on its key features to keep your viewers interested and engaged.
Showcase the Real Side of Your Brand
Today, people are oversmart; they tend to buy products or get services from brands they feel an emotional connection with. Your brand can build a strong connection with your audience by sharing valuable insights into your company by using Instagram videos. By sharing the design and manufacturing processes, behind-the-scenes, brand culture, office celebrations, sneakpeeks of your upcoming products and events, you can make your brand look more personal. It will also make your followers to check your Instagram Stories and posts regularly.
Instagram Live
It is one of the most effective ways to get the attention of people and engage with them. When you go live on Instagram, it gives users a chance to tune in and interact with your brand in real-time.You can conduct a Q/A session, offer a tutorial, launch your product or anything that is interesting and get your followers excited.
Concluding Thoughts
So, these are a few smart ways to harness the power of Instagram's video features and give people a solid reason to follow your brand. When you promote your products or services in different innovative ways, people will definitely stick around and follow your brand for more interesting updates. Whether you are a website development agency in London, fashion brand, SaaS business or an online shopping store, strengthening your Instagram marketing strategy byincorporating video option is indeed an effective way to reach a wider audience and get more conversions and sales.