Has working from home become a permanent reality for you? You're not alone. In 2020, when the coronavirus pandemic struck and changed life as we know it, 5.6 million people worked from home in the UK.
Fast forward to the present day and now thousands of office spaces lay vacant as a result of business owners making the decision to send employees home to work indefinitely. If you are one of these people, keep on reading to discover our 5 home office must-haves to make your working day just that little bit easier.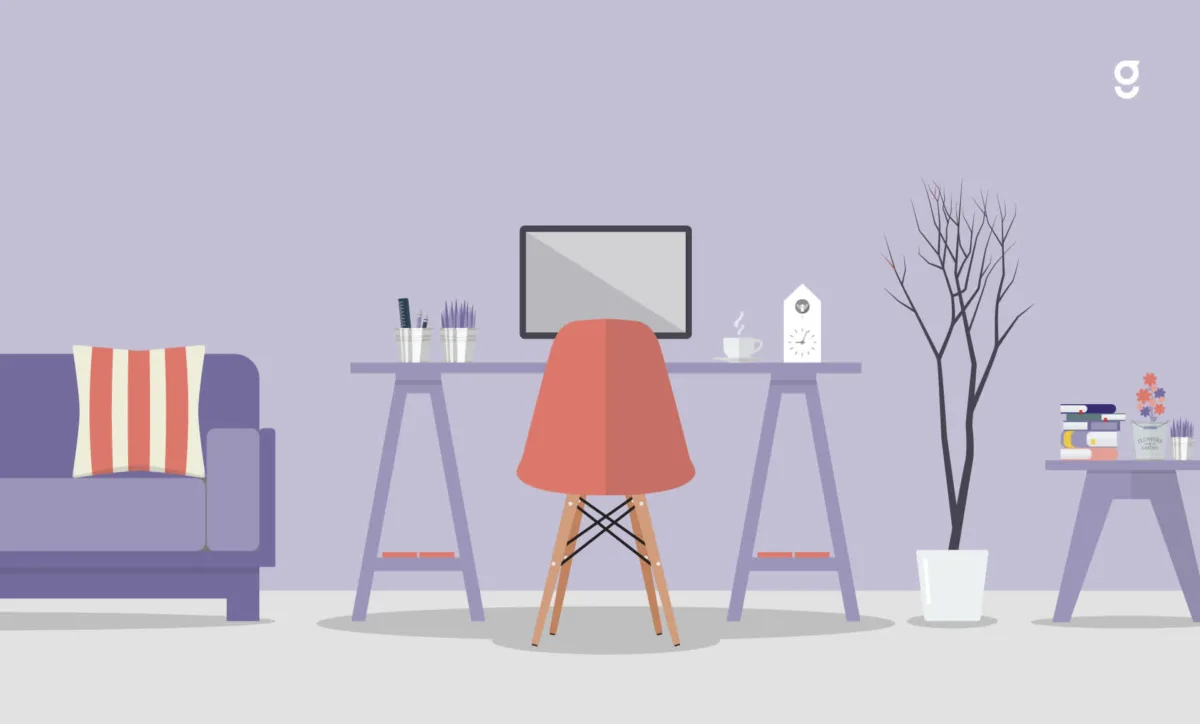 1) Quality desk chair
Hey, this might seem obvious to you, but you'll be surprised at just how many people thought they could get away with working from home on a really basic desk chair. In fact, some people even settled for just a kitchen stool or dining chair!
To ensure optimal performance during the working day, we consider a quality desk chair an absolute must-have for your home office. You need to be comfortable, so see this piece of equipment as an investment. An ergonomic office chair, for example, provides proper lumbar and pelvic support which results in your back muscles being less stressed.
2) High-speed internet
Is there anything more frustrating than your internet slowing you down when your to-do list keeps on building?
If working from home is a permanent set-up for you now, it's fundamental you ensure your internet connectivity is fast, strong, and reliable.
This shouldn't be difficult to come across, either. Look to your local providers to advise on a quality Wi-Fi modem and router that won't let you down when you need it the most.
3) Good lighting
The power of good lighting shouldn't be overlooked. If possible, utilize the natural light in your home office space as much as you possibly can by moving your desk (if necessary) and keeping the blinds and curtains open during the working day.
This isn't for no reason! Eye strain, headaches, and blurred vision can be reduced by 84% with controlled daylight.
If your room lacks natural light, invest in a good quality desk lamp. We recommend LED bulbs as they are a much more energy-efficient solution to the standard types of bulbs.
4) Regular team meetings
Although working from home certainly has its benefits, it can have you feeling isolated when you've been doing it for a while. That's why, if you ask us, regular team meetings are an absolute home office must-have.
If your boss isn't organizing them often enough, step up and do it yourself to ensure you feel connected with your colleagues.
Seeing as this is now a permanent setup for you, look for the best way to carry out these meetings. As an example, Voice, Data and Mobile Services by Gamma enables seamless and integrated calling capabilities for Microsoft Teams with Operator Connect.
5) Noise-cancelling headphones
Make no mistake, working from home can sometimes bring a lot of background noise! Rowdy neighbors making a fuss outside, children downstairs playing, the washing machine on a 60-minute spin… For those moments where your full concentration is an absolute must, have noise-canceling headphones to hand.
If your job requires regular video conference calls and meetings, opt for a pair of headphones that feature a decent microphone to ensure you're well-heard when talking in these meetings.