Consistent, SEO-optimized content can be the most expensive part of running an authority website. The cost for a 1000 words article, from experienced, authoritative writers, can be as high as $100-200. Sometimes even more.
But outsourcing content can also be the biggest time saver for your website. So today, we'll explore how we hired superstar writers, and what you can do to ensure you make the most out of external content writers.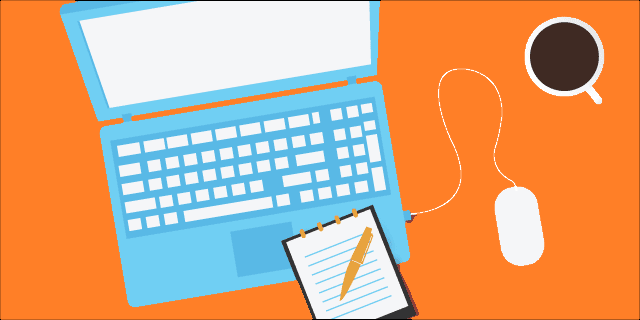 Why Would You Outsource Writing?
If you landed on this article, you probably have a good idea of why you want a more hands-on deck. Maybe you feel like you don't have the time to deal with expanding your business, or maybe you're just tired of writing for your site all the time.
But the benefits of hiring superstar writers go even further. Yes, with content writers working for you, you'll have more time to focus on growing your business in other ways, like managing relations, optimizing processes, or attending market events. And yes, if you don't particularly enjoy writing, we recommend you focus on hiring writers as soon as possible.
But hiring writers can also net you more, and better content. If someone is experienced in the niche you're writing about, they'll probably output more valuable information. Even if the writing style might need to be adjusted to fit your platform, subject matter experience plays a big role in how valuable an article can turn out.
Lastly, a writer doesn't have to focus on link building, web development, or managing affiliate partnerships. They have enough time to grow your content output since it's the only aspect of your business they're focused on.
So hiring superstar writers is a natural step in a site's evolution.
But how do you go about it?
Collaboration Type
The first thing you'll need to decide is whether you want to hire writers to work full time for you, or whether you want a freelance collaboration. Some people swear by freelancers only, and that's also the model we employ. You only have to pay for the content that you get, and there are very few commitments involved. As long as your collaboration is fruitful for both sides, you can keep it going. If there are any problems, it's easy to cut them off.
On the other hand, employee writers are a bigger commitment, but they're a good idea for specific niches. If your niche is very research-heavy, employee writers can be a great asset.
This also depends on what you need. If you want your writers to take care of the entire process of publishing an article, from SEO research and content planning, to design and imaging, employee writers might feel more incentivized than freelance collaborators.
The bottom line is that both collaboration types work. Just think about what you need, and what'd benefit your business the most.
Besides collaboration type, you should also think about the budget you have, as well as how you want to pay your writers. We pay our freelance collaborators a set price per word written, which is a common model for authority sites. But a monthly, or per article remuneration can work as well.
Lastly, regardless of what type of collaboration you want, don't rush into anything. Whether you're looking to hire someone full-time or strike a deal with a freelancer, it's important to start small. Have them write a short article that can give you, and the writer, a good idea of what working together might be like.
Start The Hiring Process
Before spamming job boards with your listing, it might be a good idea to ask around and look for recommendations for writers. This is especially valuable if you're in a small niche, and have a network to reach out to.
If you already have employees working for you, they can maybe point towards someone fit for the job. Just make sure you trust a person if you're reaching out to them for writer recommendations.
If that doesn't lead anywhere you can also give freelance marketplaces a try. Upwork in particular is a good place to find experienced freelancers, as the platform has an onboarding process where they sift through applicants. Marketplaces aren't the best place to find long-term business partners that you build a relationship with, but it's a good solution if you just need something quick, or if you want to test the market.
Lastly, the most reliable way to find freelance collaborators or employees is to post a job on dedicated boards. For niche websites, it'll probably be hard to find superstar writers in your local area, so we recommend you look for remote candidates.
Good platforms to find superstar writers include:
But before you go ahead and pay the listing fee, get a grasp on who you're looking for. Settle on the ideal candidate, which includes their background, interests, experience level, language(s) skill, and availability.
On top of that, understand what type of benefits you can provide. Think about the remuneration, perks, and work experience you put on the table. For example, we have a new website all about dog food, and we're currently looking for a freelance writer to help pick up some of the content load.
These are the requirements we have from that person:
Pet/Dog oriented background (e.g, breeder, dog walker, vet)
Proven track record writing high-quality articles
A genuine passion for animals
Native English writing ability
Ability to write at least 3-4 1500-2000 word articles per week
And these are the benefits we can provide:
Payment of 4 cents per word
Consistent, long term work
Quick feedback
Fast payments for work completed
However, if you want to convince people to apply, and if you're looking to hype them up about working together, you should deliver this information more excitingly. Tell a story of what it's like to work with you, and lay it out clearly. This is the style of our freelance writer listing for the same position:
This is extremely important if you're looking to hire superstar writers as full-time employees. Let your company culture seep into the text you write. It's the only way you'll find applicants that you can actually enjoy working with.
On top of that, your listings must be very clear and specific about what's expected from the writer. Things like certifications, as well as what a regular workday might look like are both important. For content writers specifically, it's also important that you clarify how much you want them to be involved in content production.
Should the writer understand SEO and keyword research? Should they do it themselves?
Is the writer in charge of providing images for the article?
What about the headline?
Snippets of copy for metadata and social promotion?
Make sure all of these details are clear from the get-go.
Lastly, don't forget to adapt your remuneration based on what you need. If you like writing, but want to up the ante in production with more writers, you can offer less for the job. 0.03 cents/word is a price that most beginner writers will agree to. Just expect to be more hands-on in the writing process, especially in the beginning.
The average pay for writers is around 4-7 cents/word. You can have higher expectations from the people that'd be willing to accept an offer in this range. They're usually more experienced, and you can expect to spend less time editing their work.
If you truly want superstar writers, you can go as high as 10 cents/word, or even more. At this range, you can expect writers to have a flawless grasp of content production, and even help promote your content through their own platforms.
Processing Applications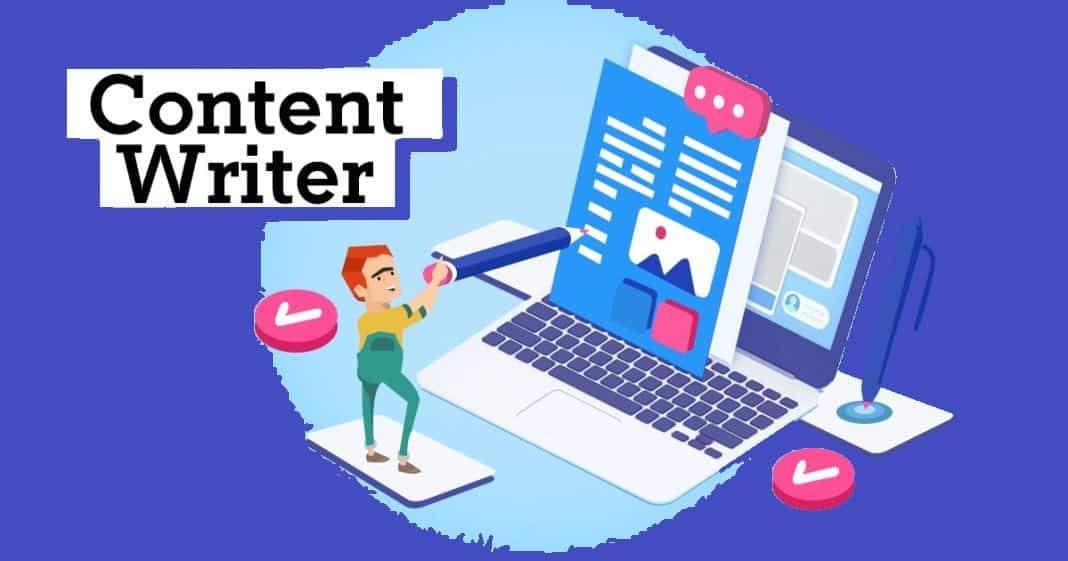 While hiring superstar writers, the two most important things you're looking for are subject matter experience and writing skills.
Subject matter experience is crucial for growing your site. It's the "X" factor that will streamline content production, and output more value for your readers. Even more so, subject matter experience is important for ranking on the SERP. Google puts a lot of emphasis on the authority of an article's writer, so if the name of an applicant means a lot in your niche, it's definitely a bonus.
Writing skill is also important. If an applicant has a very good grasp of a topic but doesn't know the first thing about writing for an online audience, or SEO, they'll be hard to work with. It's not impossible, especially if the writer is willing to learn how to write content for a blog.
But it's definitely harder than working with someone that's been in the trenches, and knows what online audiences want to read.
Pit applicants against these criteria, as well as any requirement you came up with for your own site. If the volume of applicants is too high for you to manage on your own, you can consider a bot to sift through applications. Just know that this can end up disqualifying candidates you might actually want to sit down with if you read their file yourself.
Shortlist Promising Candidates
After you sort through initial applications, you should get a shortlist of people you'd want to work with. We recommend you limit this shortlist to around 5-10 people. 10 is technically feasible but maybe aim for the low side on this one. It takes a lot of time to make a decision based on a shortlist.
And that's because it's time to test the skills of these candidates.
Do a short-term, low-commitment collaboration with each. If you're interested in onboard them as employees, it'd probably be difficult to sort payment details, so you can ask for a writing sample for free.
If you want freelance writers, however, we highly advise you to do a paid writing gig with each of them. Just take a brief they'd have to work with if they were employed, and set a deadline for the article.
Analyze these samples based on what you'll need as a superstar writer.
How well does it fit your site's tone and style?
How well is it optimized for SEO?
How much time would you have to spend on this article to make it publish-ready?
In short – which article is best?
It's usually easy to spot the difference between a half-assed piece that just aims to mention some keywords, and an article that really has a lot of work put into it.
But don't just look at the article itself. This short term-collaboration should be a good indicator of how your collaboration with the writer will be. Think about response times, how well they communicate, what kind of questions they ask, etc.
Of course, be mindful of time zones and work culture differences.
But still, try to gauge the person as well as the writing.
Make A Decision
So you went through the whole process and found someone you'd want to work with.
What next?
First, don't be afraid to onboard more people if you have the budget for it. In this stage, candidates will likely show how they can be an asset to your organization, so if you can afford it, definitely consider hiring more than one writer.
Other than that, don't forget to clarify your collaboration in writing. A contract is a must-have, especially for long-term collaborations. You want to have a clear agreement on expected content output, payment methods, and dates, as well as the responsibilities of each party.
In Conclusion
Hiring superstar writers is your ticket to a more profitable business. They can produce top-notch content at a higher pace, and free up your schedule to focus on growing our business.
It can be a lengthy process, sometimes taking as long as a few months. But if you're clear about your collaboration type, requirements, and benefits, you can pull it off.
If you want to read more about what you can do to improve your site, the structure's the thing to think about next. Having a clear, siloed structure can help you rank better. If that's something you want to work on, read our tutorial on how to build a site architecture.