If you are struggling to remember some small things from daily life or you miss important conversation you had with your client on your phone than voice & call recording apps are meant for you. Here, these powerful tools offer you bunch of useful features to help you record and store all your call & voice record at one place. These tools also offer various security features as they record your data in an encrypted manner for better security.
Use High-Quality Voice Recording app for Android
To keep all your call and voice records safe at one place, you can use voice recording apps for your Android device. Let's discuss some of these tools here.
Advanced Call Recorder
Advanced Call Recorder is meticulously designed tool that helps you keep a tab on all your call records and offers voice recording features. You can use this tool to control all your call and voice records effortlessly. It allows you to record calls automatically or on demand as per your need.
Here, it records and stores all calls in an audio format by default. Further, it is immensely useful and really easy tool to use as it allows you to record calls manually with a one-tap option.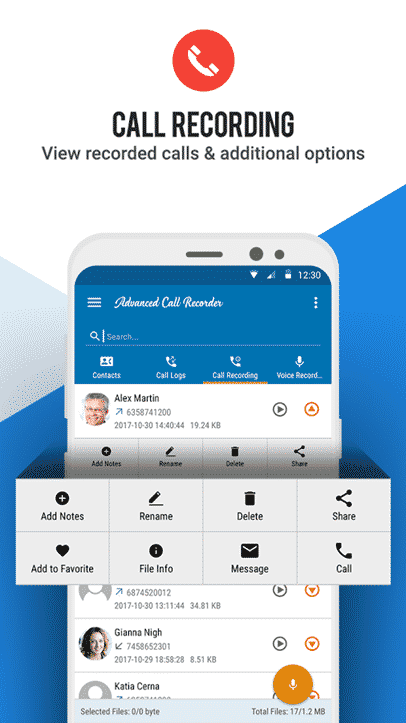 Here, you can even add notes to call records and block unwanted calls effortlessly. In other features, it offers share call records, add recordings to favorites, manual call recordings, call records history and much more. It even protects your call records with password/pattern option. For better security of your call records, it records your call recordings in an encrypted manner. You can use this simple yet effective tool for instant results.
Download Now
Sound Recorder
Sound Recorder offers multiple sound recording and easy editing options for your save recordings. This smart tool offers practical and simple recording functions and supports recording in the background. Further, it offers easy list management and displays the recording status in the notification bar. Further, it helps you edit saved recordings and display a graphical interface to view audio band.
This powerful tool also offers you precise control of time for cutting and allows you to set recordings as a ringtone. Here, you can also share or send these recordings to anyone you want. This smart tool is designed to support multiple languages to support users around the world. Using this powerful voice recorder app, you can keep all important voice records at one place in a secure manner.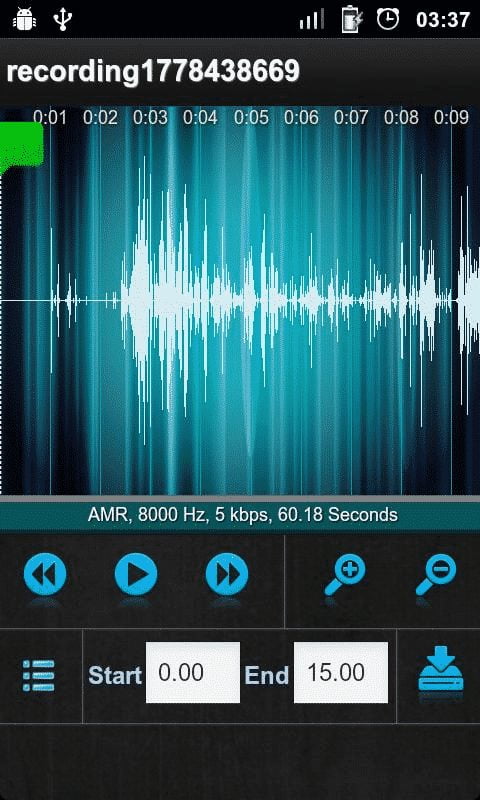 Voice Recorder
Voice Recorder is a free tool that is designed beautifully and offers a bunch of useful features built-in. You can use this sound and audio recorder app to get high-quality recordings without worrying about the time limit. It also works as a Dictaphone where you can record voice notes and memos, lectures, interviews, concerts, business meetings and lot more.
This smart tool offers you 4 different audio formats, changeable bitrate, adjustable sample rate, recording in the background, liver audio spectrum analyzer, selectable audio source and much more. In other features, it offers share options, renames and deletes recordings, edit sounds, control recorder, automatic stop etc.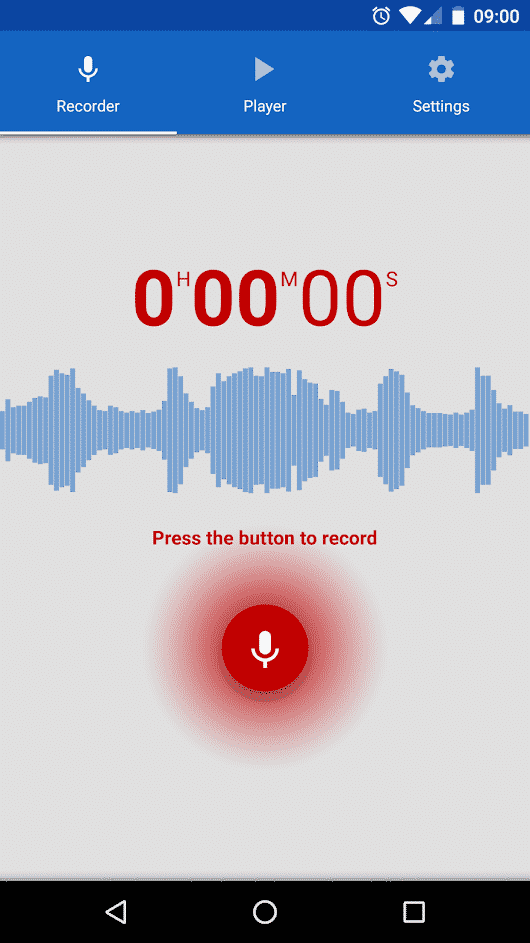 Easy Voice Recorder
Easy Voice Recorder helps you record all important moments of your day. You can use this tool to record personal notes, songs, classes, meetings, etc. with high quality and clarity. This smart tool helps students, businesses, musicians and everyone around for different recording purposes. It offers easy switch option and presets where you can switch between voice notes, music & row music, and meetings & lectures with ease.
You can use this tool to record high-quality MP4 and PCM in addition to AMR recordings. It offers widgets and shortcuts option to help you quickly record the important moments and share recordings with anyone. In other features, it offers Android wear support, light & dark themes, upload recordings to online servers, manage & organize recordings, Bluetooth recording option and much more.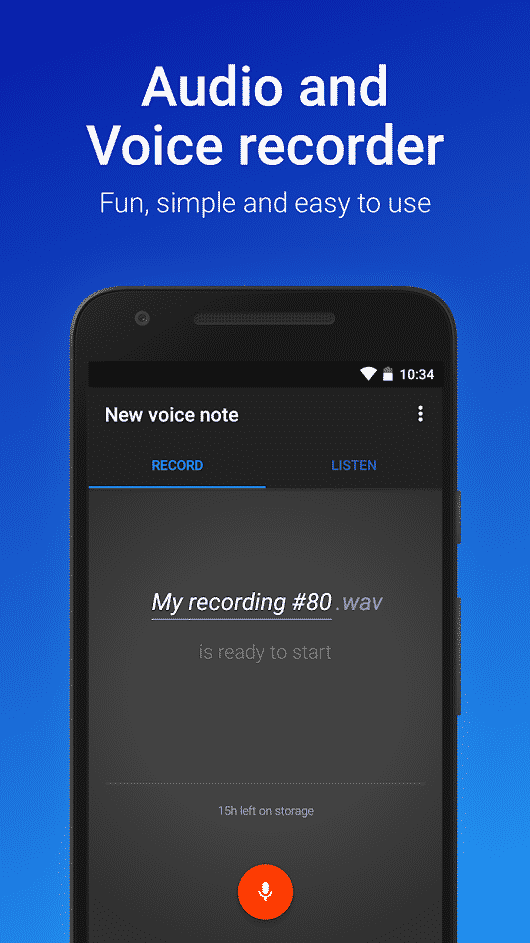 Download Now
Voice Recorder and Editor
Use this interesting tool to record and edit voice recordings the way you want. It not only allows you to record voice recordings but you can also transform & edit your voice records to unrecognizable and interesting way. It offers numerous voice effects to make your editing fun. It allows you to record your voice while speaking or singing and save this recording or modify it whenever you want. It also offers multiple interesting sound effect like Helium effect and more to help you morph your voice. Further, you can share these voice recordings with your friends and family in a jiffy.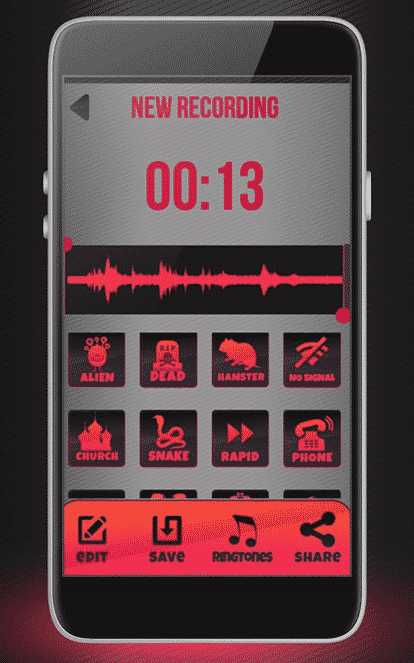 Download Now
Conclusion
Voice recording apps could be a useful addition to your Android device that helps you keep your call & voice records at one place in a safe manner. In this article, we have discussed some of these tools in detail. If you know more such tools, feel free to comment below.