For so long, Android users have been confined to using the official app store for their apps and games or rooting their devices to install unofficial content. In contrast, iOS users have enjoyed many unofficial app stores for free. Now Android users have an alternative, and it's called HappyMod. An unofficial app store, it is packed with more than 30,000 modified games and apps and is completely free to use. Here's everything you need to know.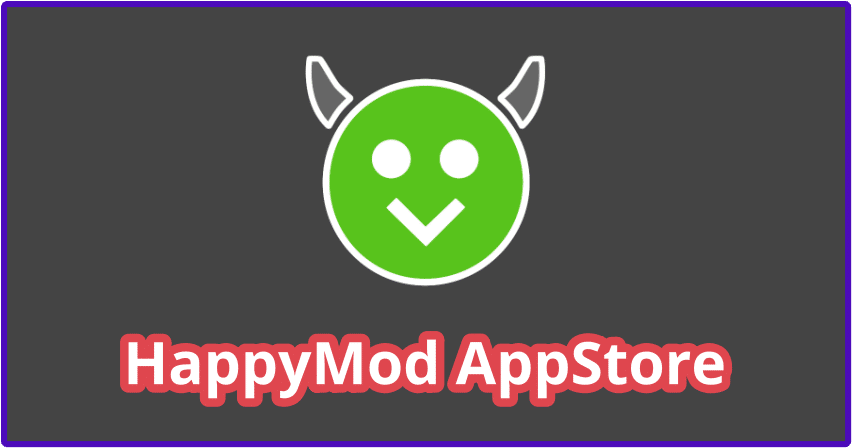 HappyMod Features:
HappyMod offers thousands of apps and games, including all the following:
Modified Apps – HappyMod is the biggest alternative app store with thousands of game mods
Old App Versions – New app versions don't always work on older devices – HappyMod offers older versions of some apps
Trending Apps – modified versions of popular apps, such as Tetris, PuBG, and Subway Surfers.
Mod Parameters – all apps come with parameters telling you what the modifications are
User-Friendly Interface – Easy to use, HappyMod is much like the official app store to use and offers an experience much the same
How to Download HappyMod on Android:
Downloading HappyMod is easy enough to do, but you do need to follow these steps exactly as written to install the APK file onto your device:
1.Open your Android browser and go to the official
2. Download the APK file onto your device
3. Now open your Settings app and tap on Security ( or Privacy )
4. Find the option to Allow Unknown Sources.
5. Go to your download location and double-tap on the happymod.apk file.
6. The installation will begin – follow any other installation direction on your screen, and the app will be on your home screen when it is installed.
How Does HappyMod Work?
While it is similar to the official app store in that it is user-friendly and offers plenty of apps and games to download, there the similarity ends.  All the content in HappyMod has been modified in some way, with new features, or unlocked completely.  None of the apps are developed by the app store developers – they are all uploaded to the app, by the developers, or by the app users. HappyMod also offers the following:
Unofficial Games – With many official games, you need to earn or purchase in-app bonuses to move in in the game, but with the HappyMod versions of these games, you get all that for free – unlimited coins, lives, gems, and more.
Easy Interface – Much like the official app store's interface, HappyMod is simple to navigate. It offers plenty of different app categories – simply tap on one, find what you want to download and go for it. You will find sections for Apps, Games, and New, where you can find all the new content added to the store, And you can even use HappyMod at the same time as the official Play Store.
Changelogs – Every app comes with a changelog, where you can find details on all the mods made to it. There are several different versions of some apps, each with a different mod, and the changelog helps you find the version you want.
How to Update HappyMod
All apps need to be updated at some time or other, be it to fix a bug, make the app work better, improve security or your user experience. The developers will notify you when an update is available – you just need to follow the notification instructions to update the app.
Occasionally, HappyMod will also be updated, but this is another difference between it and the official store. HappyMod updates do not need to be installed unless it offers an update to security or fixes a bug. If the update is only offering new content or improvements to the existing store, you are under no obligation to install it.
Not all users have the most up to date Android devices, and new app versions don't always work on older devices.  That said, the developer will not take responsibility for any issues that arise as a consequence of your decision not to apply the update.
HappyMod is an excellent alternative to the official Android app store. While it doesn't offer the number of apps found in the official store, it does offer quality and a huge choice of modified apps. Try it today – it's completely free, and you don't need to root your device.