Many websites providing photos and images are free, but only a few websites are specialized in providing Free 3D Texture Image. 3D texture images are needed to cover the surface of website template designs, three-dimensional models, animated films, and video games.
Although the title is '3D texture image', but the free texture images shared can also be used in scrapbooking applications, image editors, even for virtual worlds such as SecondLife. 3D modeling software? Sure you can.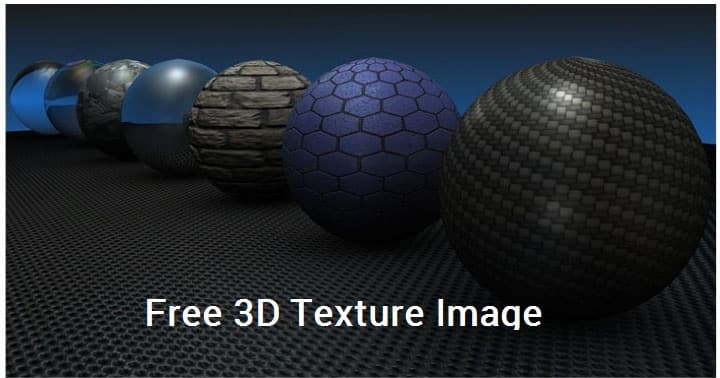 Tip: To cover the surface of the design with repetitive textures such as tile patterns, wall patterns, or backgrounds, you should use a seamless texture. So that the design results become smoother.
Read More: Top Free Copyright Images Websites For Blog/Website
Here are 10 Free 3D Texture Image Provider Websites
Free texture images from the website on this list may be used for personal projects or commercial projects.
1.

Free the Models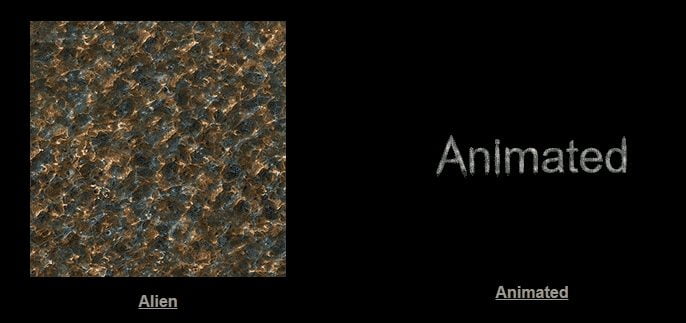 Free the Models is a free texture collection site that can be used in 3D modeling and 3D rendering software, as well as in real-time applications. All are seamless texture images and can be downloaded for free.
Apart from texture images, they also share 3D models in 3ds, Bryce, poser, lightwave, md2, and unity3d formats. All free to download and use for personal projects or commercial projects.
Display websites Free the Models are simple, and not many rules. They free everyone to download and use their work for any purpose. Cool, right?
Also Read: How To Download stock Images Without Watermark Full HD
2.

Free Stock Textures

Free Stock Textures is owned by two photographers named Paul Wozniak and Eva Sajdak. In this website, they share stock photos of textures in categories of abstract, graffiti, land, liquid, metal, nature, stone, wood, walls, and others.

All texture photos are Creative Commons Zero licensed, which means that everyone can download, copy, modify and share for free. No need to ask permission from the photographer or web owner Free Stock Textures.

Can be used for personal projects or for commercial purposes.
3.

Texturemate

Texturemate is a repository for graphic artists, web designers, or 3D model makers. Texturemate provides texture photos, free texture packages, stock images, design articles, and others that are original works of website owners.

All texture photos are available in the .jpeg format measuring 10 megapixels or larger. Can be used in 3D modeling software, scrapbooking applications, and image editors such as Adobe Photoshop and Gimp.

All texture images can be downloaded free of charge for private and commercial projects, and there are no download limits.

It is forbidden to sell textured images of Texturemate in makeshift form without being used on other products. Because it means theft of the work of people.

Texturemate
4.

Alterlinks

Texture images provided by Alterlinks consist of stone, metal, wood, textile, clouds, planets, lenses, doors, water, and others. Everything is a seamless texture image measuring 256 × 256 pixels.

All texture images are compatible with Virtual Worlds, meaning they can be used for various virtual projects. All texture images can be downloaded and used free of charge for non-commercial projects.
5.

Textures.com

The Textures.com website was originally named CGTextures.com which was built in 2005. Since then, images of their works have been used by many game developers and visual effects companies from around the world.

In the Textures.com library, there are more than 121,000 collections of texture images and will continue to grow every week, although not all are seamless.

All texture images can be used for graphic design, visual effects, computer games, pattern images in 3D rendering, or other projects that require background images.

We can download free textures for up to 15 images per day. If you need more, we need to buy a credit package or subscribe.
6.

Blender for Architecture

The Blender for Architecture website provides a nice collection of textures, especially the collection of sky textures. Although it's not all seamless, it can be downloaded for free.

Texture images can be used for personal projects, and some can be used for commercial purposes. First, read the license before downloading, so you don't use the wrong one.

Blender for Architecture website
7.

Archive Textures

Archive Textures is the site with the most texture collections because it has more than 3,500 high-quality texture images. Everything can be downloaded for free, but generally can only be used for personal projects.

If you need texture images to use on commercial projects, please read the license rules before downloading.
8.

Brusheezy

Brusheezy is a place to share Photoshop brushes and other Photoshop creations. Brusheezy provides a unique photoshop textures index that can be used in various digital art projects.

Generally, existing texture images can be downloaded for free, but each image has a different license. Some can only be used for personal projects, some may be used for commercial projects.

If you need a place to show your work and make a portfolio as a designer, Brusheezy can be a good choice. Because you can download free texture images, share your work, also discuss and learn about design.
9.

3Dvalley

The collection of textures that 3DValley has is not so much, but still worthy of being a reference. Its texture collection consists of wood, metal, stone, tiles, sand, eyes and more.

All texture images can be downloaded free of charge and used for personal and non-commercial projects. If you want to use it for a commercial project, you must first ask 3Dvalley.com for permission through their contact form.
10.

Plaintextures

Plaintextures provides texture and photo images for professionals for free. The company was founded in 2010 with the aim of providing high-resolution texture images for artists and designers around the world.

Plaintextures has more than 10,000 collections of high-resolution texture images in the asphalt, brick, floor, wood, leaf, carpet, furniture, mosaic, graffiti, and many more categories. All can be downloaded and used for free.
Conclusion
The website on this list does provide free and free download of textures, but we still have to obey the licenses and rules they make.
Appreciate their work. Do not acknowledge their work like ours, so that they can continue to work and share.