Sometimes users are confused, why their ram and memory capacity is full, even though there are not so many files or apps on a smartphone. It could be many hidden files or apps on an Android smartphone that they slow down there phone performance and memory capacity too.So here I will tell you how to find hidden apps and files on android.
It's not Only for the performance, hidden apps is a security issues, they can steal your data and make some issues of your personal data. so that why you should find those unused apps and files and remove them.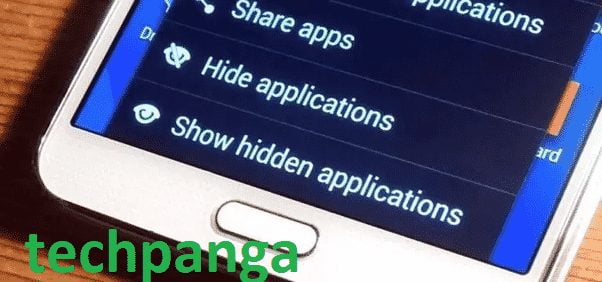 By default the Android operating system does not have a system that can be used to be able to view hidden files and application. But in this way you can get hidden files on an Android device. all you have to do is access the file using the File manager. Currently there are many Android devices that have been equipped with file manager applications, if there are none, you can even easily find them on the Google Play Store.
How to Find Hidden Apps on Android
All the installed apps can find on android settings app. You can find the the option on your android seeings. Just follow
Step 1: Go to the Android phone's settings.
Step 2: Click on "Manage Apps or Application".
Step 3: Click on the three vertical dots on the top right.
Step 4: Choose "Show system apps" or Show all apps"to view all of the phone's applications
Now check and remove them.
don't worry about system apps, you can't delete or remove system apps so you can try remove one by one to remove unknown apps.
Alternatively you can use App Drawer application.
Link: App Drawer
It's a cool app to find hidden apps easily. It can find:
new – apps installed in the last week
updated – apps updated in the last week
disabled – disabled apps
notags – apps with no tags
Hidden apps
How to Find Hidden files and data on Android
For the first time we need a help from a third party apps, please search the google playstore the application name ES Explore. Please install the application first to know what files are hidden on our smartphone.
Please install and open the application
After exiting the initial display of this application, please tap the triple point in the upper left corner
After that a new display or new menu will appear
Please scroll down where you will find the option to see hidden applications / files
Please activate and later the hidden data will appear
Done
This application has a fairly light size, so it can be used in some smartphones that have low specifications.
Cover
So by this simple way you can find hidden apps and files on your android device. If this tutorial is quite useful and also provides enough information that is good enough for you please SHARE this article to your social media. Please leave your comments too if it feels there is a more effective way than the way we provide.