Dish Network is the second-largest satellite TV service provider in the US. It currently has over 10 million customers that enjoy its amazing services at affordable prices. Moreover, customers get to choose from several plans that offer access to a variety of sports channels, movie channels, and family content.
It also offers the best DVR service with its Dish Hopper and allows users to record their favorite shows.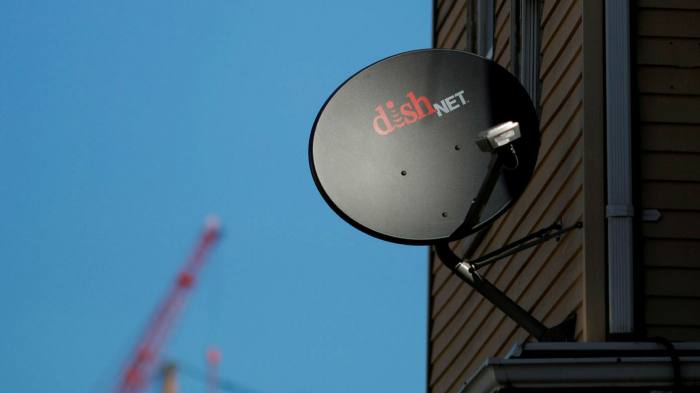 However, one of the biggest concerns for Dish customers is to get TV and internet together. Since Dish Network was offering internet services under its brand name DishNET, many customers still wonder whether they can get internet services through that or not.
Does Dish Network Have Satellite Internet?
Before 2017, Dish Network used to offer internet services via satellite and a wired internet connection. However, Dish Network discontinued these services during that year. So, unfortunately, you can't get a satellite or any other internet connection through Dish Network.
Nevertheless, that doesn't mean you can't bundle your Dish TV and internet services. Dish Network allows its customers to bundle their TV services with the internet from different partner providers. That qualifies dish customers for special discounts, just like getting the bundle from the same provider.
Moreover, you get the flexibility of choosing from several service providers, allowing you to pick the one that works best in your area.
Dish Network's Partner Internet Providers and What They Offer
Dish Network has partnered with several internet service providers nationwide to ensure that its customers can benefit from high-speed speed internet in their area. These partners include but are not limited to the sister company HughesNet, Frontier, and Charter Spectrum.
HughesNet Gen5 with its latest technology is one of the top satellite internet choices in the US, especially in the rural areas where getting connections such as fiber or cable is not possible. Since it is the Dish Network's sister company, it is the one that is frequently recommended with Dish Network services.
It offers a download speed of up to 25 Mbps along with several data options to choose from. That allows customers to prioritize their data usage instead of worrying about the speed and choose the plan that suits their needs.
Along with that, it is cost-effective compared to other satellite ISPs and offers prices with 2 years guarantee. However, if we compare it to other connection types such as DSL or cable, it costs significantly higher than them for a lower or same speed. That's why you should only consider HughesNet if you don't have any other options available at your address.
Frontier is a DSL and Fiber service provider that currently offers services in over 25 states in the US. With this service provider, the main attraction for users is its low-cost fiber internet that delivers symmetrical download and upload speeds of up to 1000 Mbps.
Frontier Fios currently offers three service plans with a download speed of up to 50 Mbps, up to 500 Mbps, and up to 1 gigabyte. Meanwhile, the prices for these plans start from $49.99 per month and go up to $79.99 per month.
If we talk about the DSL internet plans, Frontier offers a download speed ranging from 9-115 Mbps while the maximum starting price for these plans is $54.99 per month.
In general, it is a great option to consider with your Dish Network TV services as it reduces the overall monthly cost and brings it down to an affordable level.
If you live in a town that is close to a city, one of the best internet options that you should consider with your Dish Network TV is Charter Spectrum. Spectrum is a cable internet provider that is widely available in both cities and rural areas.
In fact, it is the second-largest cable internet provider in the US. As of this year, Charter services are available in 41 states. Though the services are not available in all these states in their entirety, it still covers a large area.
Charter internet service delivers a download speed of up to 940 Mbps with unlimited data. Customers generally have access to three data plans, up to 200 Mbps, up to 400 Mbps, up to 940 Mbps. However, some areas also have lower speed options such as up to 30 Mbps, but they are not available for everyone.
The best part about having Charter services is that it doesn't require any service contracts. Moreover, customers get a price guarantee for the next 12 months and can cancel, add, remove, or move their services whenever they want.
To reduce the monthly cost from the customer's end, Charter also offers benefits such as a free modem, internet security suite (anti-virus), and several other benefits. For those who need a good internet connection for a lower monthly cost, Charter Spectrum is the one not to miss.
Summing Up
Along with these options, customers can also bundle up their Dish TV with service providers such as Cox, AT&T, Viasat, and EarthLink. However, the choice will entirely depend on your location and availability.