Duplicate images on your device not only clutter the photo library but it also affects your system performance negatively. To deal with these unnecessary files, you can use best duplicate photo cleaner tools for instant and effective results. Let's discuss some of these tools here.
Duplicate Photos Fixer Pro
This nifty tool offers a smart solution to help you deal with duplicate photos on your Windows system. It offers few steps simple processes to find and delete all similar & exact match images on your PC. While searching for identical files, you can set the matching level to find exact matches and similar looking image files.
In addition to de-duplicating your internal device storage, it also helps you clean duplicate images from external drives also. Once the scan process is complete, it will auto-mark all similar files and helps you remove them automatically. It even allows you to preview files before deletion to keep your important images secured.
Features
Organizes Your Photos
Frees up a large amount of space by removing duplicate and similar looking photos
Saves time and effort
Supports removable devices: pen drives, SD Card
Duplicate Sweeper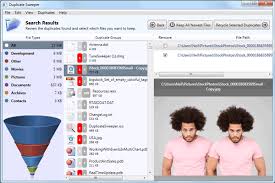 Duplicate Sweeper is another powerful duplicate image remover tool that works on advanced algorithms to help your photo collection. You can use this tool to de-duplicate piles of photos stored in your photo library. While searching for duplicate files, you can define the storage location on your device where you want this program to check for similar files. It is useful to refine your search process. After deep scanning of your system, it will display comprehensive report mentioning all identical image files. Here, you can sort through these files to find and delete unnecessary once.
Duplicate Image Remover Free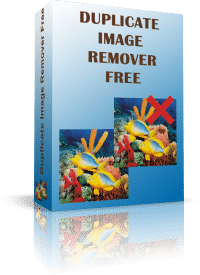 Duplicate Image Remover Free works on an intuitive interface and offers a seamless user experience. You can use this powerful tool to find and delete duplicate photos from tons of photos collection. This smart solution is equally helpful for both novice and pro user. During the scan process, it will look for all similar and exact match images using two different modes. While searching for exact match images it will look for the similar format, same name & size etc. As the scan process is completed, you can easily sift through files to find and delete all unnecessary duplicate files.
Easy Duplicate Finder
Easy Duplicate Finder works on advanced scanning techniques to help you de-duplicate your photo library in a jiffy. This powerful tool supports all major image formats to give you instant and accurate results. Using its advanced scanning engines, you can search and delete identical files even from the darkest corners of your device storage. You can use its preview feature to preview files before deletion. It is a useful tool to easily manage and de-duplicate your photo collection. It uses advanced "CRC32 Checksum + File Size" techniques to help you find and delete identical photos. Here, you can compare images based on their content as well. You can use this flexible duplicate photo management tool for instant and effective results.
Visual Similarity Duplicate Image Finder
Use this tool to find and delete duplicate image files using three different modifications. It includes standard, professional (Pro) and corporate modification options. Using these interactive modifications, you can easily scan, detect and remove all identical files instantly and accurately. Once it completes scanning your device storage, it will display results as auto-marked to help you delete all unnecessary files automatically. Further, you can move or copy these image files to another location or open these photo files with their associated programs. In other features, it offers the command-line feature, multiple file format support, automatically delete empty folders, export results option, multiple filters and more.
VisiPics
VisiPics offers three advanced filters to help you scan, find and delete all duplicate image files on your system. These filters consist strict, basic and loose filters. Using these filters, you can easily find and delete exact and similar match images on your system. Once it completes scanning your device storage for duplicates, it auto-marks compressed, smaller, lower resolution copies of images and other unnecessary images to help you clean your photo library. You can use its other features like Unignore, ignore folder or files, unselect etc. to get accurate and effective results. VisiPics is a smart solution that helps you delete duplicate files even when the scan process is running. Thus, you are not required for the scan process to finish. This smart solution supports multiple file formats to offer you the best results.
Clone Remover
Use this nifty duplicate file remover tool to de-duplicate your photo collection in a seamless manner. You can easily operate this program and clean all types of duplicate image files instantly. This smart tool works on advanced techniques to easily find and remove all similar and exact looking image files on your Windows system. It comes equipped with multiple scan modes to offer you instant and effective results. For better results, it scans your system storage to find duplicate files based on file content in addition to similar file names.
So, these are some of the best duplicate image remover tools you can use to de-duplicate your photo library. If you know more such tools, then feel free to comment below.