Now, Gboard which is a smartphone keyboard application made by Google has a new emoji feature called Mini. With this feature, you can create your own emoji from a selfie photo, wondering how to make it?
This latest Gboard feature can make emojis like the Animoji feature on the iPhone X or ARmoji on the Samsung Galaxy S9 and Note 9.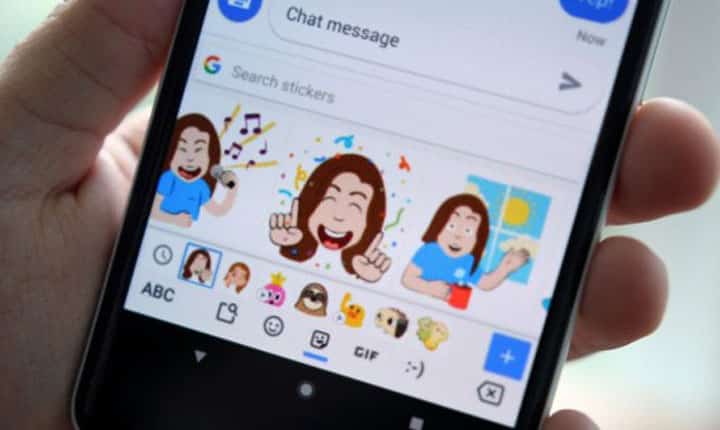 Gboard is a keyboard or keyboard application developed by Google. The Gboard itself can be interpreted as Google Keyboard.
Google creates Mini features by utilizing machine learning techniques so that it can capture the user's face and turn it into emoji stickers with various facial expressions, such as happy, crying, sad to fall in love.
This Mini Gboard feature is also the same as Animoji or ARmoji, emoji results from capturing selfies can be designed to add facial characters, such as wearing glasses, changing the style of hair to skin color.
And more exciting, the Mini Emoji feature on the Gboard can be applied on Facebook, WhatsApp, Instagram, Twitter, and others.
Read More: How to Setup WhatsApp without phone number or Sim
How to Make Your Own Emoji Using Gboard
To make Emoji Mini stickers on the Gboard, follow the steps below.
1. Download the latest Gboard application on the Google Play Store for Android or Apple Apps Store users for iOS users.
[maxbutton id="1″ url="https://play.google.com/store/apps/details?id=com.google.android.inputmethod.latin" ]
2. Now Change your default keyboard to Google keyboard. 
How to change it
Open Mobile setting
Goto additional setting
next Languages & Input
tap on keyboard
and select Gboard
If you are already using Gboard then proceed to 3rd step.
3. After that, open one of any chat or social media chat app to bring up the Gboard virtual keyboard.
4. next on the keyboard tap on the smiley emoji icon and located in the right corner of the row of stickers. Then select "create" to make emojis from your photos.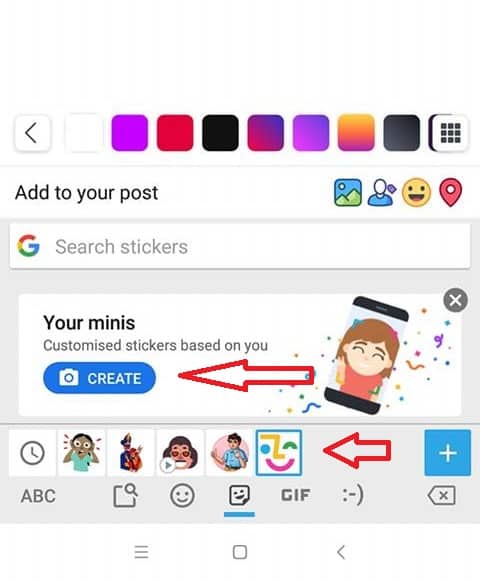 5. The selfie camera will automatically capture your photo, after which it will process it into an emoji.
6. Next, you can create a custom with a variety of character choices. For example choosing hair color, various headgear accessories or glasses.
No less great, the Gboard Mini feature can make emojis by detecting faces in detail, such as detecting glasses, mustaches and even beards because they support AI (Artificial Intelligence) technology.