If you're actively considering the purchase of a Wi-Fi compatible security camera, chances are, you know how valuable they can be. Especially when they can be connected to your smartphone, Wi-Fi compatible security cameras are the absolute best for monitoring all that's going on in a given place e.g. at home.
But you might be scared about getting such a camera because of how expensive many of them go for. This article introduces you to quality yet cheap options for Wi-Fi compatible security cameras for your smartphone. Ready for this ride?
Benefits of having Wi-Fi Compatible Security Cameras
Here are the benefits of installing a CCTV camera:
Early prevention of criminal acts
As evidence of criminal acts
You can get great benefits just by installing a CCTV camera. According to the results of a police survey in the Kawasaki region, Japan, which installed CCTV cameras in public spaces since 6 years ago, the crime rate that occurred a year after installing a CCTV camera has doubled compared to the previous two years.
The benefits of installing CCTV cameras in the home environment are:
Prevent the entry of thieves and robbers
Prevent entry of people into the parking lot of vehicles/garages (vandalism in motorized vehicles)
Prevents ignorance in the area outside the house (graffiti wall/fence)
Prevents stalking
The anticipation of problems caused by neighbors (garbage, planting trees)
Monitor the condition of children and pets when you are not at home
For those of you who have complaints about the problems above, maybe installing a CCTV camera will be one step of repair as well as solving the problem for you.
1. INFRARED CAMERAS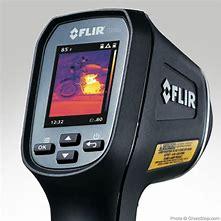 So what exactly is an infrared camera? This type of camera has infrared LEDs that light up in the very little amount of light, as soon as your sensor identifies the minimum amount of light needed for a pretty clear image. They are usually quite cost-effective too!
2. IP CAMERAS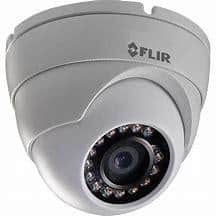 The IP camera is a pretty modern form of a security camera, and you find IP technology functioning in different models of these security cameras; such as a bullet, speed, and dome cameras.
With IP enabled cameras, there's the presence of an internal server through which images can be directly sent to the internet (the camera automatically generates an IP address!). IP cameras could either be wired or wireless, but the wired IP cameras are noted to produce images of higher resolution and megapixel quality.
Therefore, if you need to watch your home from any location at all, an independent Wi-Fi remote surveillance camera e.g. an IP camera is helpful, as, through it, videos can be live-streamed to your smartphone. As a matter of fact, if any funny movement is noted, alarms would be set off. The camera also gives a really excellent night vision.
3. DOME CAMERAS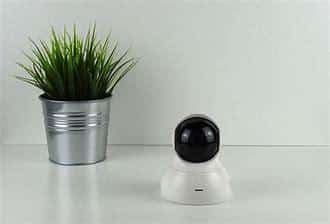 The dome camera is super creative in its outlook…it's basically a camera inside a dome. It is usually installed either on the wall or ceiling; and can be carefully kept in a discreet place, monitoring all that's going on.  It also has superb image quality!
Super tip: When purchasing a dome camera, find out if it has IP66;  a protection index which allows it to be installed in the rain. 
4. BULLET CAMERAS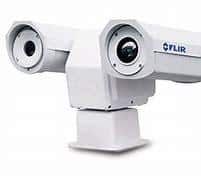 This model of a security camera is the most widely used in the market, perhaps due to the varied appearance of this type of security camera. Since most of them have the IP66 protection index, it means they can be installed externally.
5. THERMAL CAMERAS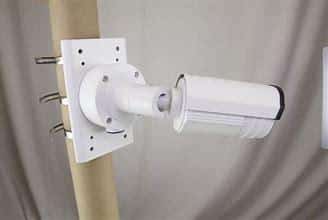 Thermal cameras used to be anything but cheap. Thankfully, this pattern has changed over the years, and we now see lots of smaller, cheaper thermal cameras- which have still maintained their quality. Genius!
Some examples of these top-quality thermal cameras that go for really cool prices are FLIR cameras. For instance, FLIR, a top thermal imaging company that has seen to the fact that cheap thermal cameras are becoming more common; has recently launched three different cameras below the $500 price mark.
Of notable importance is the FLIR one, which is made for use with either an iOS or Android device; allowing you to get awesome images with a pretty easy user interface.
Through your phone or tablet's charging port, you can easily connect the FLIR one to your device, enabling images to be easily displayed on your screen. Such a device has a thermal resolution of 80×60 pixels, combining the thermal sensor with a visible light camera that helps provide detailed images; further enabling you to observe the variation in temperature (ranging from -20°C to 120°C).
Wrapping Up
Getting a Wi-Fi compatible security camera shouldn't be such a difficult task, as you've seen from this well-curated article. So what's stopping you? Absolutely nothing.
Get yourself a cheap, quality Wi-Fi compatible camera from one of the above groups mentioned in this article, and enjoy the peace of mind that comes from knowing what's going on at home- from wherever you are in the world!