Dreaming of that new mobile phone? Browsing shopping portals to try and purchase the latest mobile phone but confused about how to afford it? Everyone has a mobile phone these days, and it has become a necessity rather than a luxury.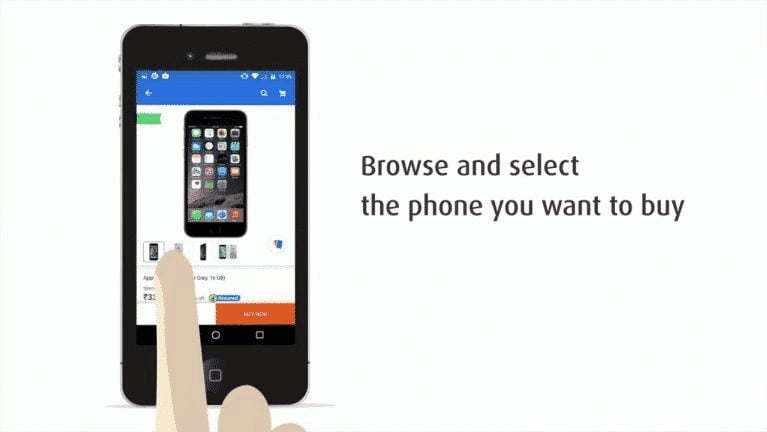 There are many different mobile phones that you can choose from and a lot of places that you can buy them in. There are brick and mortar stores where you can physically inspect the phone before purchasing it as well as e-Commerce portals where you can shop online.
If you are worried about the cost of the phone and want to know what options you have, you can check out a no-cost EMI, phone costs become manageable with zero cost EMI which have become quite popular these days.
Here are some tips and secrets to help you navigate the world of no-cost EMI:
1. Choose which phone to buy:
The first thing you need to do is to decide which phone you will buy. These days it is not very easy to choose as there are so many options available. Of course, your budget will do the main talking, so start with that. How much money are you able to spend without overstretching your budget. Choose a wide range of mobile phones in your budget and then research which one would suit you best.
2. Shop Around:
After choosing the phone you want, check to see the best place to purchase it from. Since you wish to buy it on EMI, check to see which retailers give this option. There are many types of financing options, so check carefully.
3. Evaluate Options:
Once you have narrowed down your options, evaluate everything carefully. What sort of deals are the retailers giving? What sort of financing options are on the table for your credit profile?
4. Do A Cost-Benefit Analysis:
Once you have decided to go with the no-cost EMI route, you need to know what the system entails. Once you have an idea, you can make a clear choice. Firstly, you need to realize that no cost doesn't mean that it is free. You still need to pay for the phone and any other processing charges there are.
5. Bargain For A Good Deal:
Many times, if you are buying from a brick and mortar store, you may be able to get a good deal on the price of the mobile phone itself. You can try and bargain for a proper discount as well as get some additional accessories thrown in. If the initial phone price is low, your EMI's would also come down, reducing pressure on your monthly expenses.
6. Credit Score:
The best way to get a good deal on any kind of loan product is to have a good credit profile and score. If you have an unblemished credit score, your interest rates will be low, and you will qualify for more loan products. Paying back loans and credit card bills on time is key to maintaining a good score.
You can check your credit score by visiting the websites of any credit rating agency in India.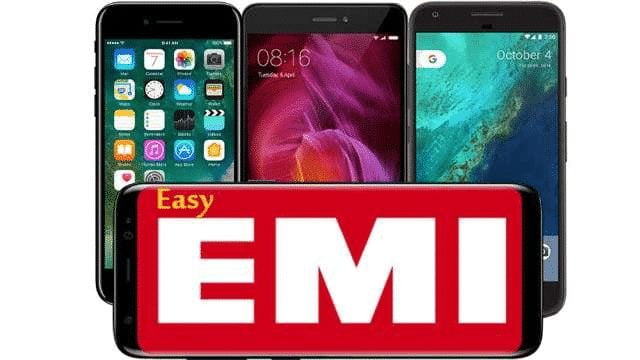 7. E-commerce Portals:
If you decide to purchase your mobile phone from any E-commerce shopping portal, you can choose to wait for sales periods where the online retailers offer a significant discount on many products as well as attractive financing offers. You can wait for the discount periods to purchase your phone then.
8. No Cost EMI:
For a no-cost EMI, phones might be on sale at a discounted price or the discount given as a cashback. You might also incur processing charges levied by the bank or the retailer. It is essential to check the charges before you finalize the sale. Make sure you understand how much the EMI will be and if there are any other upfront charges that you need to pay.
9. Debit Or Credit Card:
Another thing to know about no cost EMI is that most of them are offered to holders of credit cards. It is like a loan on your credit card. But you should fear not if you don't use credit cards as many portals like Amazon also offer EMI on debit cards. You just need to log in to your profile on the shopping portal, and it will tell you whether you are eligible or not.
10. Make Sure To Read The Agreement:
A big mistake people make when taking loans is not reading the final agreement, make sure you understand what is in the document to be sure that the bank or the card company is not going to spring a surprise on you at the end of the month. If there are any doubts, it is easier to clear it before you take the loan than after.
Conclusion:
 It might look difficult to find a good deal in today's overcrowded market. But if you do your research and look around, then it is easy to land the perfect deal along with attractive financing.