To cater the needs of 3D combat car racing game lovers, Android developers are putting some of the best features to their games. Here, you not only find battel-ready cars & trucks, ammunition in the arsenal and amazing environments but you also find specialized characters who guide you through the game. The powerful games are designed to give you thrill & adventure you are looking for. Further, they easy to play and offers some beautiful and amazing HD graphics & realistic sound effects. Let's discuss 6 best combat car racing games for Android, you should try this year.
Clash for Speed
Clash for Speed is a powerful 3D combat car racing game that comes loaded with some amazing weaponry and car options to give you thrilling experience. Here, it comes with 5 unique game environments, 8 upgradable battle cars, 15 pre-defined tracks, 8 off-road traps & 5 on-road obstacles, 20 upgradable tires, 10 types of deadly weapons, 10 original car stickers and more. It offers one unique feature where you can draw your own 3D track using custom 3D track builder to compete against rivals. Here, you can draw thousands of customized tracks with different difficulty levels to win more & more trophies. Further, as you level up in the game more options will be unlocked for you. This 3D car racing game is governed by an intergalactic character called Speed Hog. This powerful game is designed to meet all your expectations to experience the best 3D combat car racing game. Above all, it is available for free!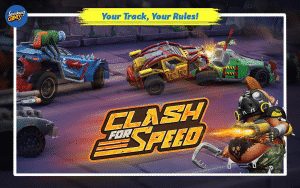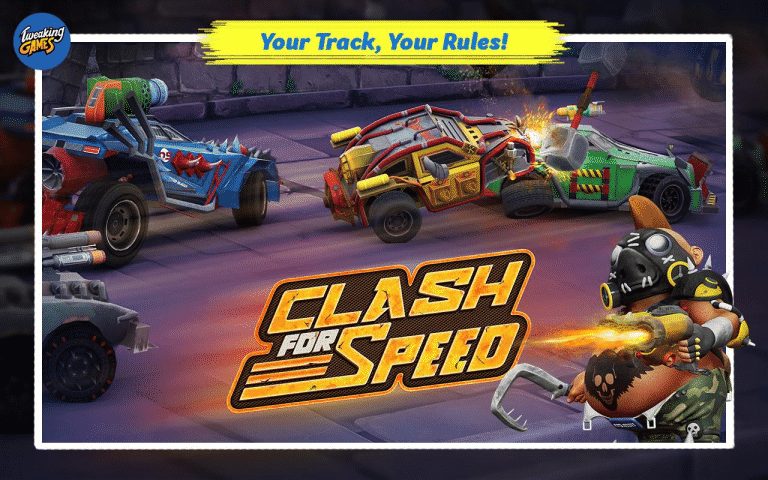 Source: tweaking
Download
Death Racing Rivals 3D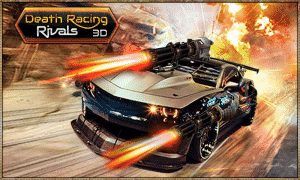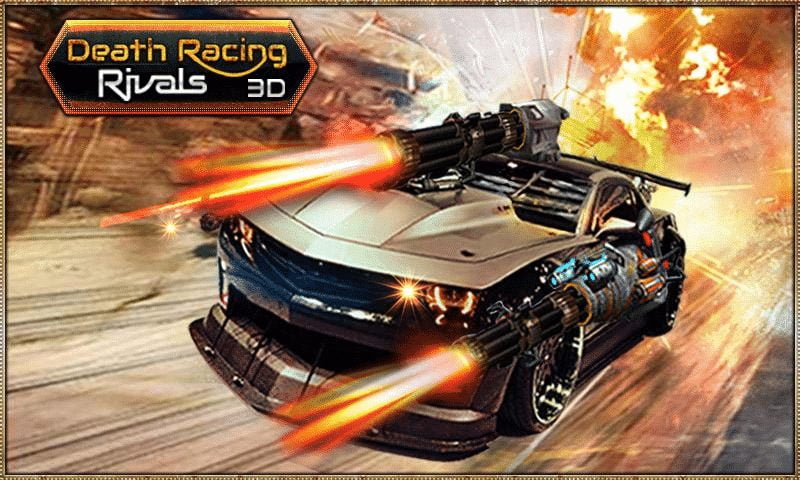 This powerful 3D combat car racing game is based on exciting & realistic shooting missions. Here, you will experience intense high-speed racing and realistic damage, deformation and destruction. It offers high definition 3D graphics, realistic background sound effects, easy game controls, immersive physics gameplay, brand new guns & vehicles, different environments and more. It offers you to experience heavy & deadly racers fire while you compete against the opponents. You can try this realistic & thrilling car shooting and death road simulation which is designed for the nerve-wracking experience. Here, you will find arsenal full of lethal weapons including bullets and rocket launchers to shoot down your enemy.
Battle-Car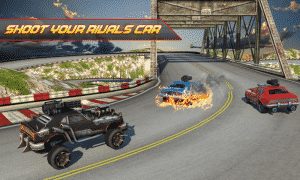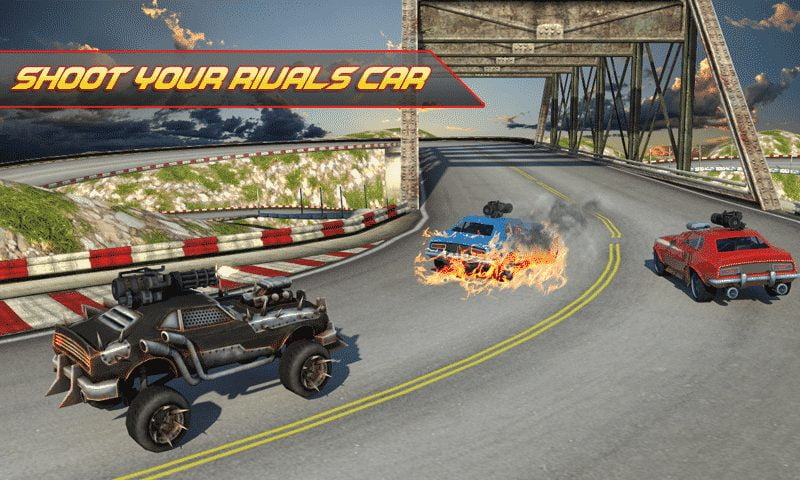 Battle Car is ruled by a simple directive kill or be killed. It gives you the liberty to choose from futuristic weapons and battle-ready vehicles to experience some nerve-wracking action. Here, you need to battle against unlawful men who have been imprisoned in jail. This fully weaponized drift racing game works on knockout mode game where you need to finish line before anyone else or you will be eliminated. To win the race, you need to destroy your enemies by shooting and killing them or you can also destroy them by hitting hard. In other features, it offers stunning HD graphics4 fully weaponized racing cars, powerful racing missions, the battle against road warrior, stunning background music and more.
Death Racing Fever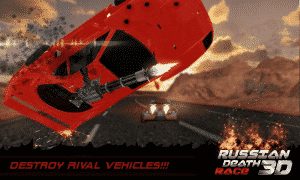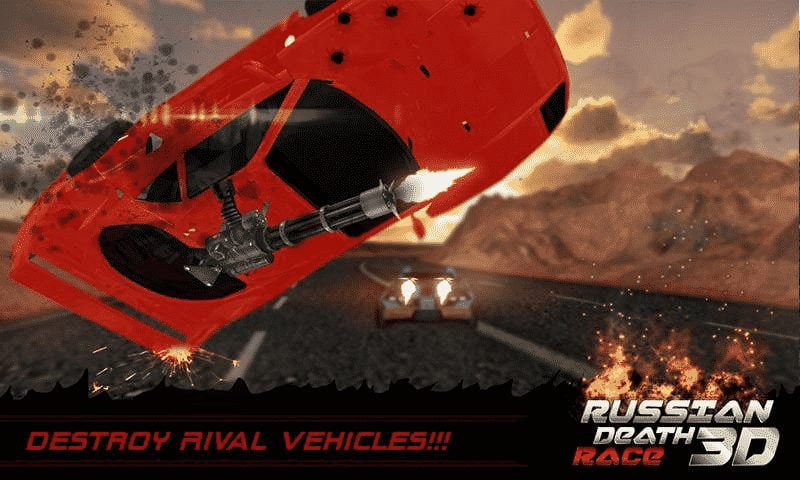 Death Racing Fever starts with a tank full of fuel to attain maximum speed on asphalt tracks. Here, you will experience ground bombing and road mines blasts which you need to care. You need to beat all these obstacles to become an unbeatable champion in this powerful and best car racing game. During the game, you need to race against rivals that have got the automatic shield and armored cars in addition to customized military trucks. It offers you fully upgradable and indestructible car options to experience the best out of this game. Further, it offers you 4 fully weaponized and fully customized racing cars to win 10 power-packed racing missions. Here, you can use brake pedal or accelerate to manage the speed of the car and use heavy weaponry to beat down your rivals. Once you clear all obstacles & checkpoints, you will become in top position.\
Death Race Game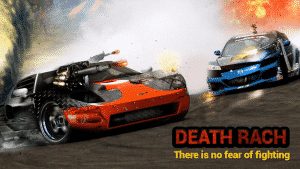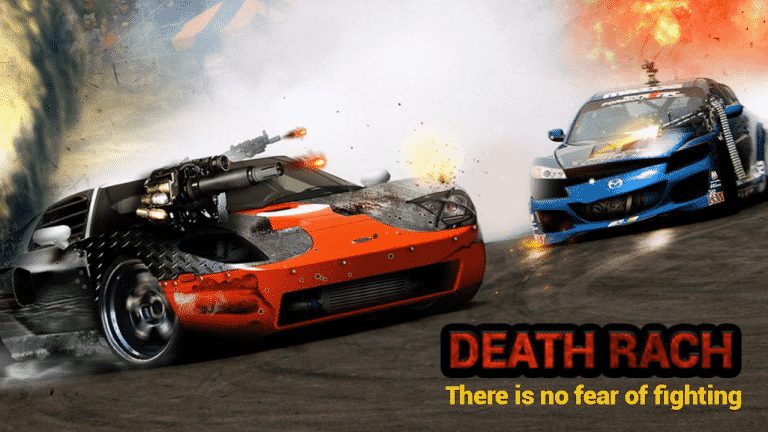 Death Race Game is 3D car racing game that also offers combat features. While playing the game you will encounter attacks from helicopters and enemy cars that are meant to stop you. Here, you need to drive a car in various environments including city tracks, mountain, and highways. This powerful game offers numerous deadly cars that come equipped with heavy weapons that you can use to win multiple challenging missions. In other features, it offers shooting & NOS control buttons, smooth car controls & steer handling, intuitive user-interface and multiple camera views for the easy shoot to rivals.
Extreme Death Racer Armored Car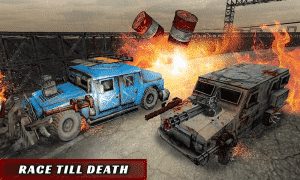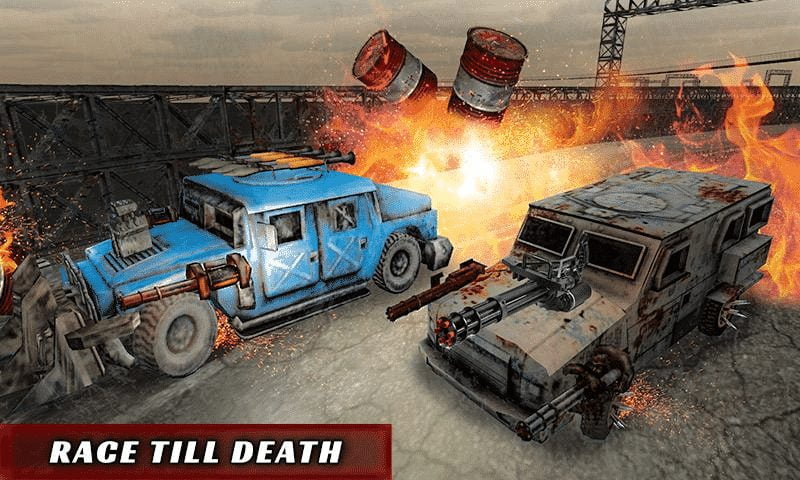 Play this powerful game to experience the battle of a lifetime. This deadly racer game comes equipped with some amazing features and options to make your combat car racing full of adventure. While playing this 3D combat car racing game, you will feel the adrenaline rush in your veins. It offers customized vehicles including cars, gunships, army tanks to make your ride fun & adventure. It is full of powerful weaponry where you will find a machine gun, Gatling guns, rocket launchers, and more. You can try this game for extreme combat car racing experience.
Conclusion
With abundant thrilling features and functionalities, 3D combat car racing games are turning up as the first preference of car game lovers. These powerful games not only help you experience the nerve-wracking thrill but they also offer intuitive UI and easy play options. You can play these amazing games to hone that racing skill in you. Here, we have discussed 5 best 3D combat car racing games to enhance car racing experience. If you know more such games, feel free to comment below.