Every firm aspires to perform better and keep ahead of its competition in the cutthroat business environment of today. Organizations aim to boost consumer happiness by offering high-quality products and building their brand. By providing your staff with suitable training and development opportunities, you can accomplish all of these objectives. Employee training and development programs play a crucial role in enabling employees to learn new skills, perform better, hone existing talents, boost productivity, and improve as leaders.
Organizations are doing everything in their power to ensure that employees can perform at the highest level because it is claimed that a company is a sum of what employees accomplish individually.
Employees are a company's most precious asset; thus, investing in their growth and development is essential for corporate expansion and success. Along with emphasizing a deeper understanding of processes and clearly stated goals, employee training and development programs assist staff in managing duties either independently or in teams.
Employee productivity and effectiveness increase, which is directly and intimately tied to all managerial and private actions. Organizational benefits include increased hiring and retention of top people, improved morale and job satisfaction, increased productivity, and increased profits.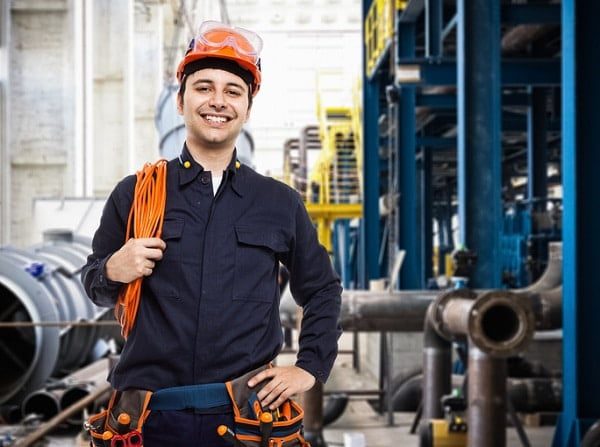 Therefore, this article will highlight the key advantages of employee training and development programs that practically every business organizes for their employees.
What is Employee Training and Development?
Employee training and development are specialized programs known as continued efforts that can boost the performance of its employees. Simply it is a broad term that covers multiple kinds of employee learning. Almost every organization's aim is to develop and train its employees by using an array of educational programs and methods.
Nowadays, it has become a crucial element of business strategy. Development and training sessions involve many activities that help employees gain new or improve existing knowledge and skills. It also helps them learn specific knowledge or skills to improve performance in their current roles.
Employee training and development increase motivation and enable organizations to create a highly skilled workforce. It involves various approaches used to train employees. Here a training program comes with measurable and precise goals like learning how to perform a particular procedure with accuracy or how to operate a piece of machinery.
On the other side, a development program refers to acquiring wide skill sets that can be applied in a wide range of situations. The development process involves learning skills such as better communication, decision-making, and leadership.
This program involves many approaches such as identifying business impact, analyzing skill gaps ( through motivation skills mastery, critical thinking, etc.), Layer Training Methods, Evaluating sustain gains and effectiveness, etc. These steps can help organizations translate business objectives into an improved training plan.
Benefits of Employee Training and Development
There are several real-life and practical benefits of employee training and development programs. Some of them are mentioned below.
Retains Employees- As many employers are facing the issue of employees switching jobs to another company. So retaining is a major challenge for employers. Here comes the real value of employee training and development that can help companies retain strong workers. In fact, it becomes centralized within businesses that use it as a competitive advantage when hiring. It also helps employees create a sense of value within the company and fosters loyalty.
High-Level Learning- A well-planned training and development plan provides high-level learning ideas that can boost the learning capacity of employees and reduce training costs. Companies can choose learning partners with combined solutions to meet all of their goals which can save a lot of time and effort.
Fill Skills Gaps- Almost all employee training and development programs are aimed at identifying and bridging skills gaps through skills mapping, user engagement insights, and many other techniques. It can help you easily identify areas for development within the organization. It trains employees on their weak points and helps them learn next to drive effective business outcomes.
Empowers Workforce- These specialized programs can empower workers and even everyone to level up with smart learning. Their aim is to motivate and support employees with training and guidance.
Increase Employee Engagement- Employee training and development sessions can boost employee engagement by creating a culture of learning in the organization, along with an extensive collection of in-demand courses that are ready when they are.
Enhance Growth- During training and development programs, companies provide top-rated advanced courses on the topics they require to stay firm, develop, and innovate. It can help them grow their people, workforce, and businesses worldwide.
Develop Future Leaders- It is one of the important benefits of employee training and development that it can help them become successful future leaders. It is vital to establishing a business for evolution and growth. This talent can be acquired by selecting existing candidates as managerial candidates or hiring new talent. These programs also ensure that organization is focused on future business goals by preparing promotable talent.
Strong Relationships- It is known that training and development programs offer many new opportunities for employees to explore new areas and topics that can upgrade and gear up their skills. It also can enhance the knowledge that helps them bond with each other and help them tackle new challenges together. They can also exchange their view/ideas and lean on one another for various learning opportunities by sharing knowledge with colleagues who have specific areas of expertise.
Bottom Line
With these advantages in mind, there are many more benefits of employee training and development, such as it can improve and boost workplace engagement, empowering employees, providing higher capacity for the adoption of new techniques and methodologies, enabling organizations to keep pace with changes in the marketer industry, increasing job satisfaction and morale, lower employee turnover, attract high-caliber talent, maintaining knowledge and skills, providing the competitive edge, creating scope for internal promotions, etc.
So every company should implement employee training and development programs for their employees to always stay ahead of their competitors and beyond their imaginations.