A maintenance supervisor manages and supervises maintenance tasks for the company and oversees, directs, and leads maintenance technicians' work.
The job entails controlling and organizing all activities around building systems, equipment operations, and safe production standards.
As a maintenance supervisor, you must be responsible for every equipment's utility to overcome obstacles like downtime and breakdowns.
Hence, you need to take decisive steps such as preventive maintenance, fixing key priority areas first, work order generation, and managing your staff's tasks.
Clearly, it's not possible to take care of all these problems without help. As a result, a maintenance supervisor heavily relies on a few crucial tools to deliver better service.
The Top 8 Tools Every Maintenance Supervisor Must Have
A maintenance supervisor's role involves a massive workload and keeping track of too many things at once.
It's an overwhelming job, but some tools can reduce the work pressure to a great extent. Here are the essential tools that every maintenance supervisor needs:
Enterprise Asset Management System
An EPM (or sometimes called CMMS) is the most crucial tool for a maintenance supervisor, as it maintains an electronic database of data about maintenance operations.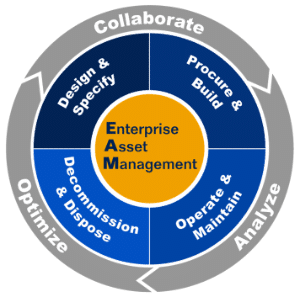 It helps to plan, manage, measure, and optimize maintenance tasks on a digital platform. An EPM essentially makes it easier to detect problems and quickly resolve them.
Work Order Prioritization Policy
Certain plans and policies are required to maintain a sequence of work. Work orders must be fulfilled based on their priorities rather than random orders. It is necessary to have work order generation software for the same.
Inventory Management System
Another important tool for a maintenance supervisor is an inventory management system to track all the necessary parts to modify and repair a particular piece of equipment.
It also helps to keep track of equipment available in stock and materials that are damaged beyond repair.
Request For Service System
Maintenance supervisors cannot always have a planned work order related to maintenance, and often have to deal with unscheduled service requests.
To avoid workflow disruption, a 'request for service' can be issued in a public space to prevent the blame game.
Key Performance Indicator
In any industry, some tasks and equipment are more important than others.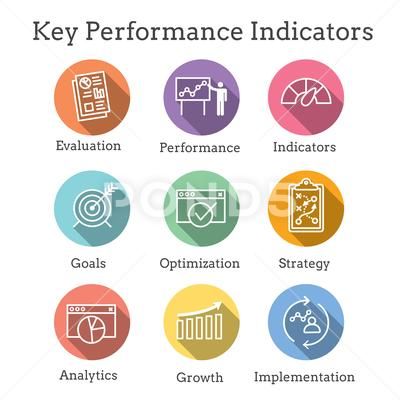 A KPI indicator will help you recover from multiple equipment breakdowns by choosing the right order for repairs and maintenance to resume normal work processes.
Maintenance Schedule System
Scheduled maintenance is the key to the long life of an asset. Depending on the manufacturer's instruction, this system will inform the maintenance supervisor about the scheduled maintenance.
Keeping Past Records
Keeping past maintenance records about its cost in labour and parts, and the faults found previously helps a lot for the next scheduled maintenance.
Moreover, it is also necessary to know about the previous maintenance to plan the next one. Having such reports handy makes it easier to predict a particular task's efficiency and any potential downtime.
Track Maintenance Staff
It is difficult for a maintenance supervisor to keep the report of every maintenance staff daily. Today, supervisors can directly check the staff's attendance and duties through staff tracking software.
The software makes it easier to know your maintenance staff's skills and identify who can complete a specific task quicker and with more efficiency.
The Top 8 Techniques Employed By Good Maintenance Supervisors
Maintenance supervisors are responsible for overseeing various tasks to meet the company's requirements. As such, they need to use different techniques to achieve success.
Planning
Maintenance supervisors are responsible for planning a maintenance task for a given shift. They look through those tasks and complete them smoothly, maintaining the overall efficiency of each shift.
They need to plan every last detail of the functions correctly, list urgent tasks, and execute accordingly. Maintenance supervisors also need to be sure that everyone is aware of the plan.
Maintain Safety And Healthy Work Environment
It is necessary to follow health, safety, and other regulations.
Lack of safety measures may lead to injuries or put the company at risk for violating government rules and make an unsuitable environment to work in, leading to downtime.
Maintenance supervisors ensure that all the rules and regulations are being followed and that the work environment is safe and healthy.
Building A Healthy Relationship With Maintenance Staff
A company's success really depends on the motivation of its employees. Thus, maintenance supervisors must lead and motivate the maintenance technicians working under them and build a positive work culture.
A friendly environment in the work field leads to better coordination among the staff and helps them complete their work more effectively.
Hiring And Training New Technicians
Maintenance supervisors play a significant role in hiring new technicians by participating in the interview process.
They must also train newly hired technicians, guide them through the organization's rules and regulations, and ensure that they are doing the work properly.
Putting The Right People To Work
It is imperative to delegate the right job to the right person. Someone with little experience can often make irreparable blunders, which will have negative consequences.
Moreover, it is necessary to oversee that the people have the right equipment for the job.
Discipline
A good maintenance supervisor has impeccable tenacity and sticks to their schedule, even in the face of adversity.
Be it planned or unscheduled maintenance work, the maintenance supervisor should finish the tasks assigned to them within the expected time.
Discuss Problems
Sometimes, some issues require brainstorming. With the help of multiple brains working on one idea, it is easier to solve complex problems.
Hence, the maintenance supervisor must be open to discussion and ready to accept new ideas for quicker and better maintenance.
Documentation
A maintenance supervisor needs to organize files such as work orders, purchase requests, last maintenance records, etc. They also need to keep files safe and easily accessible whenever required.
Conclusion
Maintenance supervisors require CMMS with asset management, work order generation, maintenance staff tracking features, and storage for all the pertinent data.
Additionally, if you aim to be a good maintenance supervisor, you need to organize, plan, train, delegate maintenance jobs, and create a safe environment for your staff.