Maybe some people have wondered, are there Google search alternatives besides Google on the internet with accurate and safe search results?
The answer is there! But, of course, the accuracy of the results of other search engines is still much debated. Because so far the search engine market is still dominated by Google and this is certainly not without reason.
So popular is Google as a search engine, to the point that there is the term "Googling", which is an activity to search on the internet using Google's search engine.
Before stepping on the discussion about alternative search engines besides Google, it helps us know what is a search engine?
What is a Search Engine?
Many assume that the search engine is the internet. But it really isn't like that.
A search engine is a computer program or engine that is designed in such a way as to facilitate internet users in searching for various files stored in the www ( world wide web ) service, FTP, mailing list publications, and newsgroups, in a server computer in a network – Wikipedia.
The search engine works by indexing catalogues of content available on the web. That is, the information displayed on search engines only represents a part of what is on the internet.
The search engine works by using bots and algorithms to scan the content on the web and determine its quality and relevance to the keywords that the user types.
This process consists of three components, namely:
Spiders: Bots that crawl the web and follow hyperlinks to find new content.
Index: When bots find new content, they scan for relevance using things like keywords, page performance to determine whether the content is considered authoritative by people who use search engines.
Search Interface: This is the search engine home page. His job is to read the queries typed by users, find the most relevant information, and display it on the search engine site.
Google Search Alternatives
Actually there are quite a lot of search engine choices outside of Google that can be used. However, in this article, I mention some of the best and most popular search engine alternatives on the internet.
1. Bing.com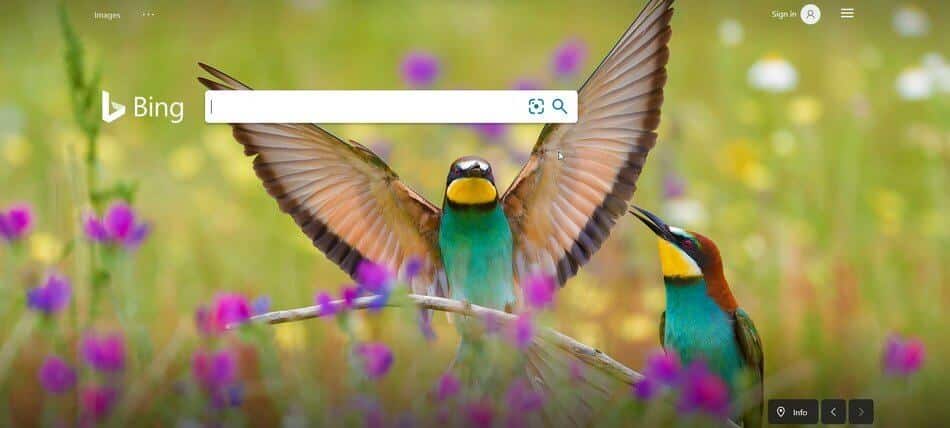 Bing is not as popular as Google, but this search engine is quite worthy of consideration if you want to find alternative search results on the internet. With Bing, you can search for various forms of information, such as text, images, videos and news, just by typing in certain keywords.
According to data from the statcounter.com site, Bing gets 2.45% of the search engine market share worldwide. With an elegant interface, Bing can display content search results with attractive, aesthetic, and diverse visuals.
In addition, Bing also has a Bing Place for Business feature that can be used as an alternative to promoting your business.
2. Yahoo.com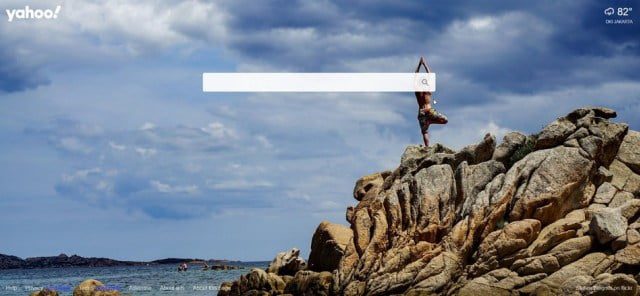 In its heyday, Yahoo! is a competitor of Google and one of the most used search engines.
Besides having search engine features, Yahoo! also offers various other features such as e-mail, content aggregators (news about finance, lifestyle, technology, and others).
Currently, Yahoo! has collaborated with Bing and Microsoft in building a search engine that can provide more relevant search results.
3. Ask.com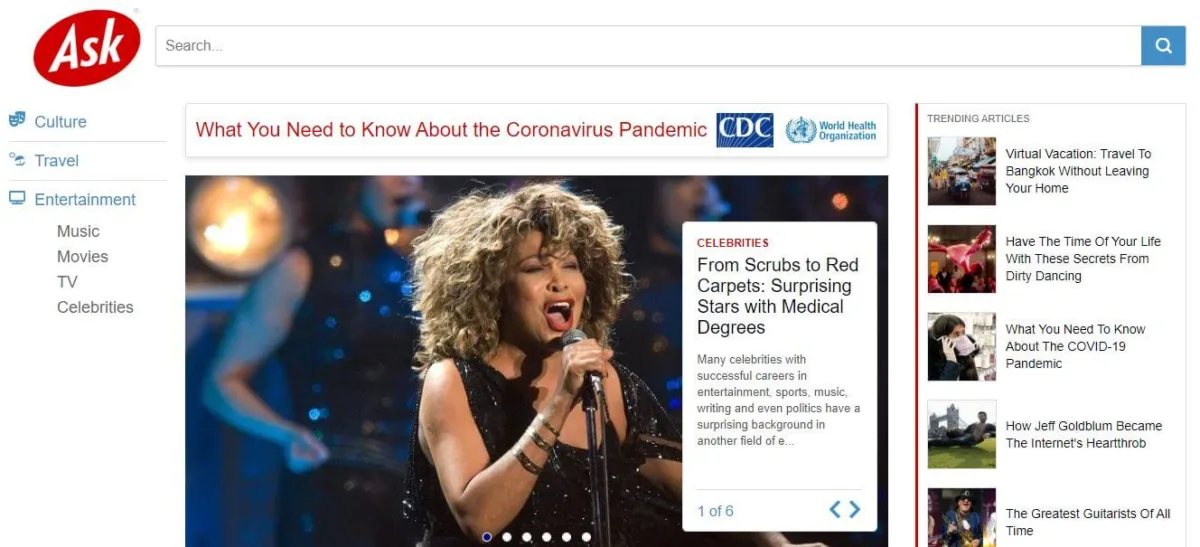 Previously a search engine site, formerly Ask.com was a question and answer platform. Along with its growth, Ask.com has now become one of the most widely used search engines.
Like search engines in general, Ask.com works by displaying relevant search results according to specific keywords.
This search engine features two types of search results that can be chosen by its users: Answers (Web content) and videos.
4. Duckduckgo.com Best Google search alternatives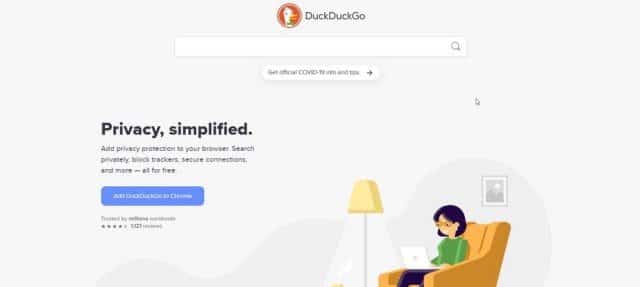 DuckDuckGo is a non-Google search alternative that's worth considering. This one search engine respects the privacy and does not collect any data from its users.
DuckDuckGo mentions that they do not store cookies or traces of searches from its users and do not sell data to advertisers.
On this Internet search engine site is also invisible ads and automatically disables the Ad tracker bot. That way, the personal data of its users will be kept safe.
5. Yandex.com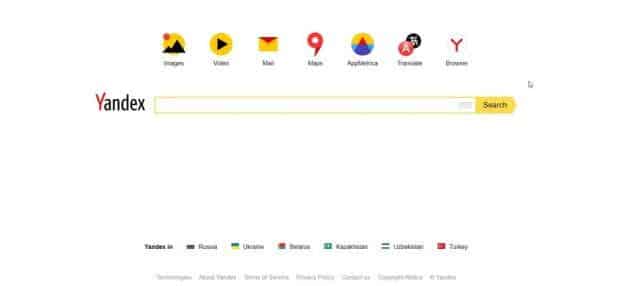 This one search engine originated in Russia which was launched in the year 1997 ago. According to Yandex founder, the main purpose of this search engine development is to help business people and consumers in running the world of online and offline better.
Like most search engines, Yandex collects and stores its users ' data, keywords and search history.
According to Yandex, it is done solely to provide more relevant search results and has been through the consent of its users.
In addition to Russia, Yandex is also quite popular in some other countries, such as; Ukraine, Belarus, Turkey, and Kazakhstan. However, of course, Google still has a huge market share in those countries.
6. Search.Aol.com
AOL (America Online) is an American multinational mass media company based in New York City. The company has a business in the field of content distribution, products, services, and also search engines.
The search engine powered by AOL is fully supported by Bing.com. With AOL search, users can search and access websites, images, multimedia, news, shopping, and local search results.
7. Naver.com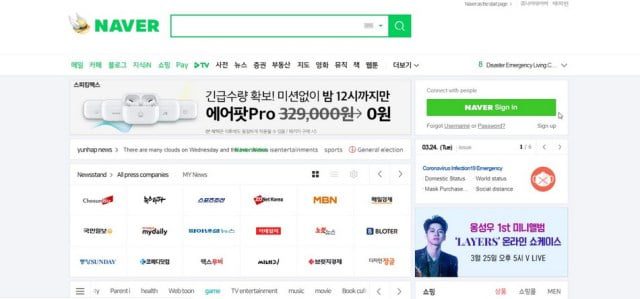 Naver is an internet search engine developed by the country of South Korea. Even though South Korean people are using Google, the majority of Internet users there prefer Naver when searching for information on the Internet.
In addition to offering search engine features, Naver has also developed some important features for its users ' interests, such as; Free email, news, blogs, and other features.
This search engine is not globally popular. However, in its home country, Naver has a huge user base and overwhelms most of the search engine industry share market.
8. Baidu.com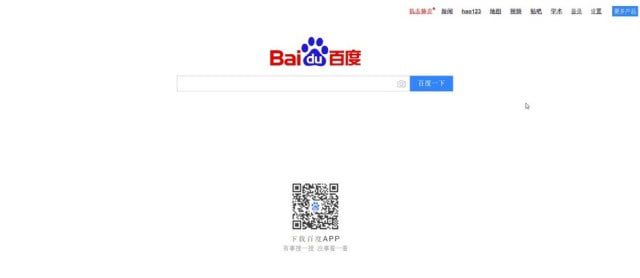 Baidu is a Chinese web service company based in Haidian District, Beijing, China. The company offers a wide range of facilities, including search engines for websites, audio files, images, and Mandarin characters.
According to some information on the Internet, Baidu's search engine is gaining a market share of more than 80% in China. A very large number considering the population in China is currently more than one billion people.
However, this one search engine has a weakness, which is using the Chinese language. So far, Baidu can only be used by those who understand Chinese only.
9. Dogpile.com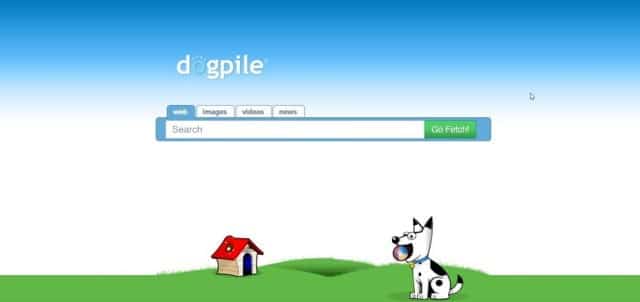 Dogpile is a search engine that compilers from several other search engines, such as; Google, Yandex, Yahoo!, and others.
This search engine claimed to be able to display more and more accurate search results than other search engines.
Dogpile also has a suggestion feature that is quite helpful to its users. Good performance, slick features, as well as vintage visuals, make this one well-deserved search engine an alternative to searching the Internet.
10. Startpage.com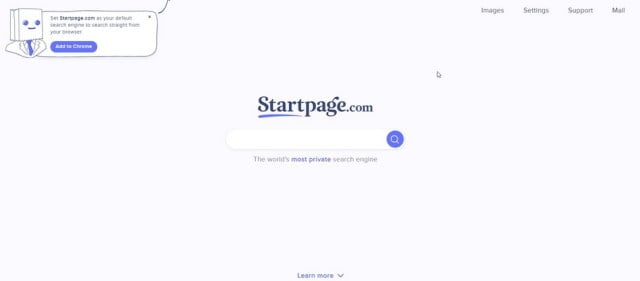 StartPage is a search engine based on Google's search feature. However, unlike Google that stores its user data in big data, Startpage guarantees its users ' privacy and does not retrieve the data provided in their search engines.
StartPage mentions that they are paying to use the Google search system legally. As a result, this search engine is able to present relevant and complete search results.
Not enough to get there, Startpage also eliminates the tracker feature on their search engines so that no personal information of its users is stored. By doing so, the search results shown will be more neutral and users don't have to worry about their personal information being retrieved and used.
Search Engine Market Share
According to the statcounter.com site, to date, Google still dominates the global search engine market share, which is 92%.
However, even though Google dominates the market share of the search engine industry on the internet, apparently there are still quite a lot of search activities carried out with other search engines.
Conclusion
When we talk about the world of search engines, one thing is clear; Google is the king (and also the queen, prince, princess, prime minister, and everything in between) hehe.
Google gained a huge market share in the search engine industry, while its competitors had no choice but to try to pick up the remaining "crumbs".
That's a brief discussion of several alternative search engines besides Google that you can use. Of course, the search engine rows mentioned above have their respective advantages and disadvantages. You can choose the search engine that suits your needs when searching on the internet.
I want to know your opinion, what search engines will later potentially compete with Google. Write your opinion in the comments column.