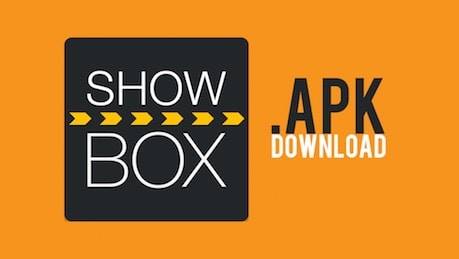 ShowBox apk has over the recent times gained a significant fan following due to it being the best video-streaming app out there. It features an extremely easy user interface which has contributed to its growing popularity.
But, there are certain things about the app which a lot of its users are confused about, and we are here to clear those confusions. We have brought for you five things that you need to know about the app to help you use the app in a better way. So, let us begin.
---
You May Also Read Best Android Adblock Browser "No Root required"
---
1. There are certain permissions that are needed for the app to run. This includes 'Read Phone Status & Identity,' 'Location,' 'Network Access,' 'SD Card Access' and 'Prevent Phone From Sleeping.' These permissions help to maintain an account-like interface which eventually saves your bookmark and keeps track of the videos that you have watched. Besides, they also help ShowBox apk stream content faster and help in buffering videos to your smartphone, among others.
2. A couple of users recently have complained about the ShowBox latest version's size being too large and they, have been wondering why it is so.
The size has been recently increased because the number of films and TV shows that the app carries now is huge. But still, if it is the size that is bothering you, there is a solution for it. You can instead download Showbox Lite Mod apk file, whose size is 20MB smaller than the original one.
3. Sometimes users come across the problem of movies not loading. This is very much similar to the problem of 'Showbox not working.' The reason behind it may be that the links to the films are of bad prints or you have insufficient RAM space on your device. The thing that you have to do in such cases is that you can re-install the app or clean the junk in your device.
4. Sometimes, users find it difficult to uninstall the app. This is related to app administrative privileges of the app. But, its solution is also pretty simple.
In order to resolve it, you have to go to the 'Apps' option in your 'Settings' menu, tap the cog in order to access the configuration menu. You have to disable administration privileges to the apps from here and can get the app uninstalled from your device.
5. One aspect of any app which irritates its users is advertisements. We understand how your viewing experiences can be marred when you are abruptly disturbed by ads. It totally destroys the continuity of the film or TV show that you are watching.
Showbox Apk is also no exception. However, there are tricks with which you can avoid it. First of all, make sure that you download Showbox official version. Then, you can search for the Mod Apk which has the ad mechanisms disabled. This will give you an ad-free watching experience.
Wrap Up
So, keep in mind these five aspects next time you use Showbox apk and make sure to post any query you face while using the app on our comment section. We hope understanding the app gives you a better chance at enjoying the app to its fullest potential.